From September 11th to 17th, Ukraine celebrates its first Civil Society Week, encompassing International Democracy Day on September 15th. Today, amidst Russia's full-scale invasion, the role of civil society is particularly crucial yet complex and demanding. Nevertheless, despite the new challenges, Ukrainian CSOs play a critical role in preserving democracy, combating corruption, and ensuring civic participation in the reconstruction planning, monitoring, and implementation.
In this newsletter issue, we will trace how Ukrainian CSOs assess their role in Ukraine's recovery and what engagement models they propose, paying attention to the differences between Kyiv-based and regional CSOs` visions. We will also share the incredible efforts of our partners and present new opportunities for activists, including more than ten current vacancies in the USAID/ENGAGE. Read on and be inspired!
****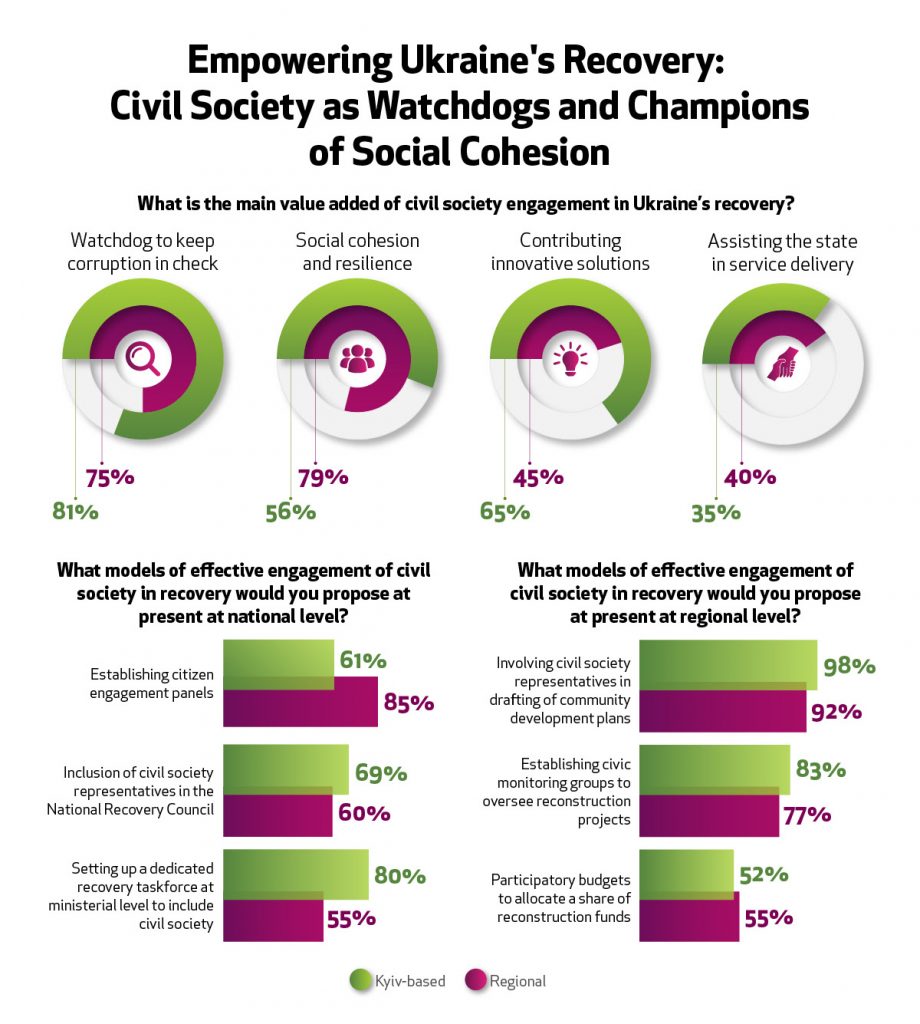 How does civil society perceive its role in Ukraine`s recovery? The comprehensive report by Chatham House, created based on the survey of Ukrainian CSOs, highlights regional variations, with Kyiv-based CSOs seeing their value as watchdogs combatting corruption (81%) while regional actors prioritize driving social cohesion and resilience (79%). The report also identifies models for effective civil society engagement at national and regional levels of recovery processes. At the national level, the CSOs propose establishing citizen engagement panels (Kyiv: 61%, Regional: 85%) and inclusion in the National Recovery Council (Kyiv: 69%, Regional: 60%). Regionally, they emphasize involving civil society in community development planning (Kyiv: 98%, Regional: 92%) and establishing civic monitoring groups for reconstruction oversight (Kyiv: 83%, Regional: 77%).
****
Civil Society News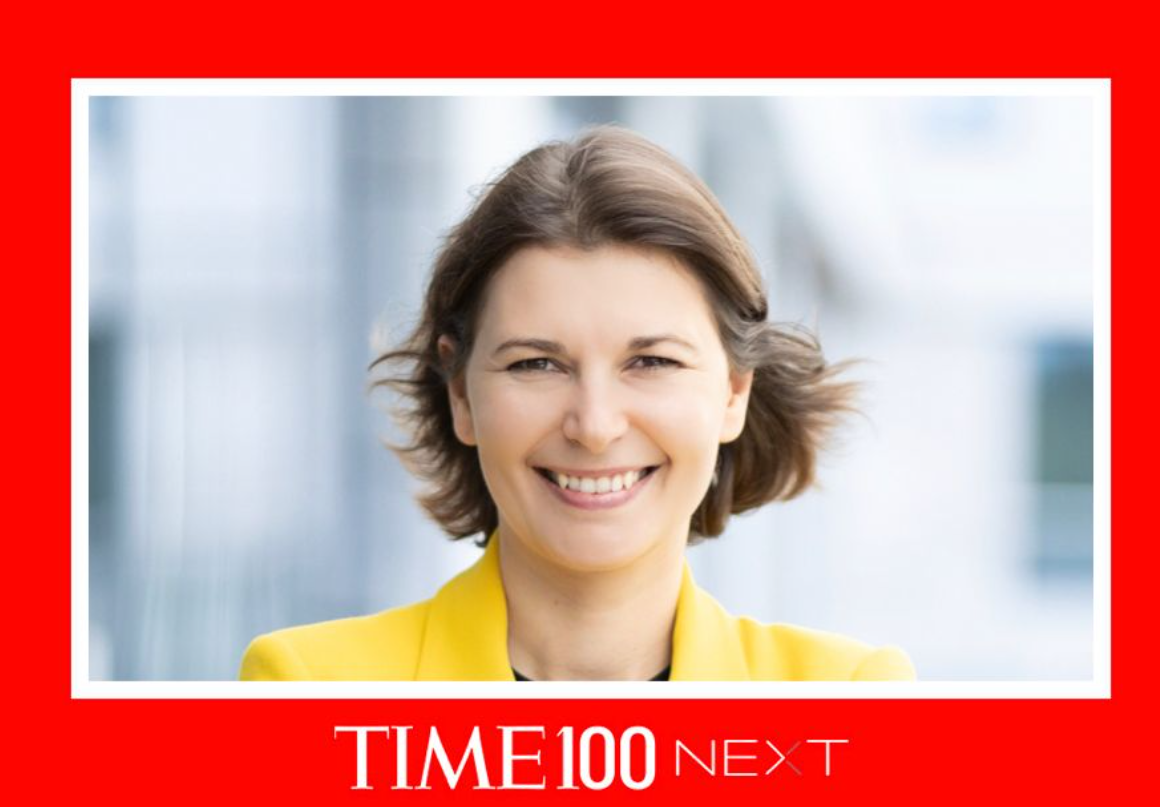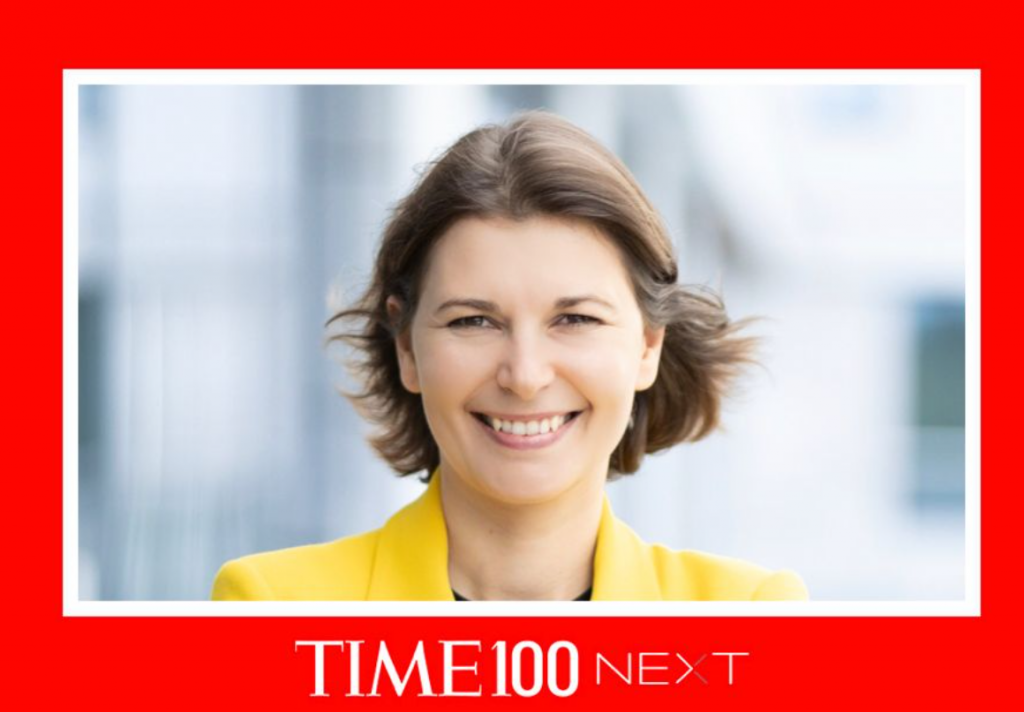 Daria Kaleniuk Recognized Among TIME`s 100 New Leaders
Daria Kaleniuk, the Executive Director of the USAID/ENGAGE partner, Anti-Corruption Action Center, has been included in the annual TIME100 Next. The list recognizes 100 individuals instrumental in shaping the future, defining the next generation of leaders, and exerting significant influence in business, sports, politics, science, and activism. It is noteworthy that Daria was Pact's employee, contributing her expertise within the USAID/UNITER project team.
****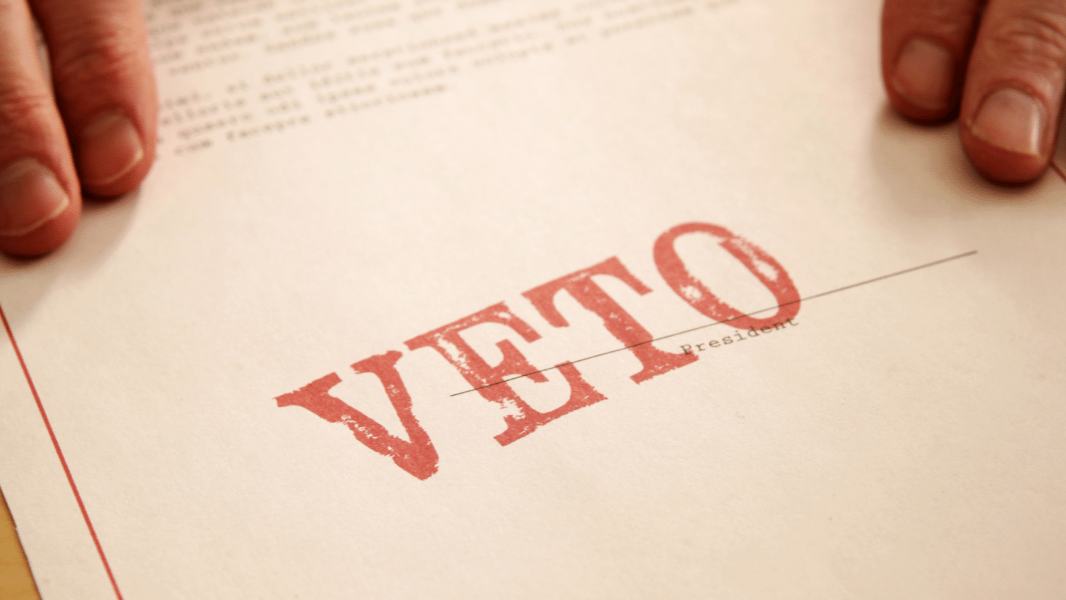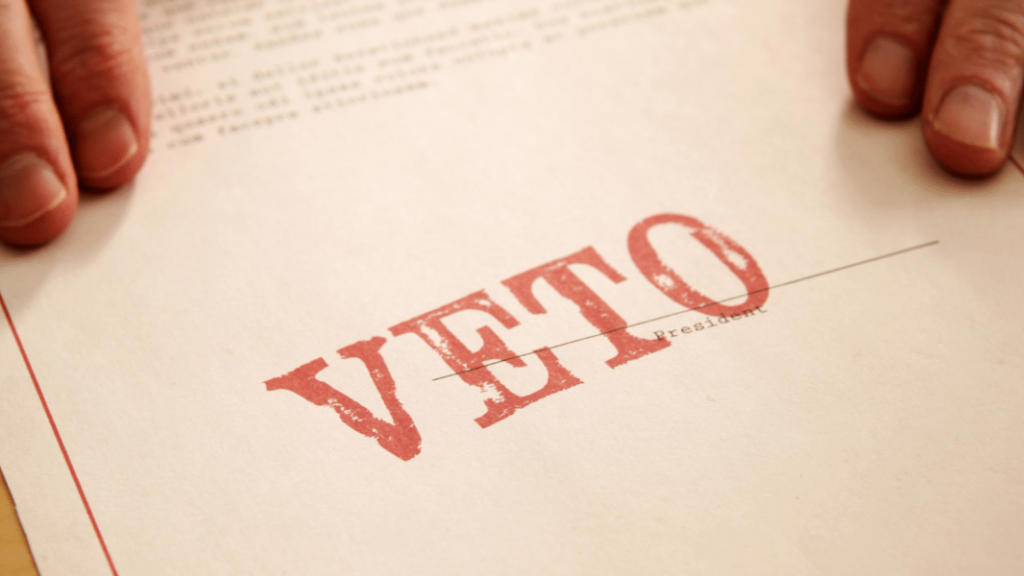 Civil Society Welcomes Presidential Veto of Asset Declaration Law
On September 12, President Volodymyr Zelenskyi vetoed law No. 9534, which proposed to keep the electronic declaration registry closed to the public for an additional year. The draft law faced strong criticism from various civil society organizations, including USAID/ENGAGE partners. The CSOs pointed out that passing the draft law would reduce transparency and hinder civic oversight, potentially causing a decline in public trust towards Ukrainian authorities. A petition urging the President to veto the asset declarations law garnered nearly 84,000 signatures in just two days.
****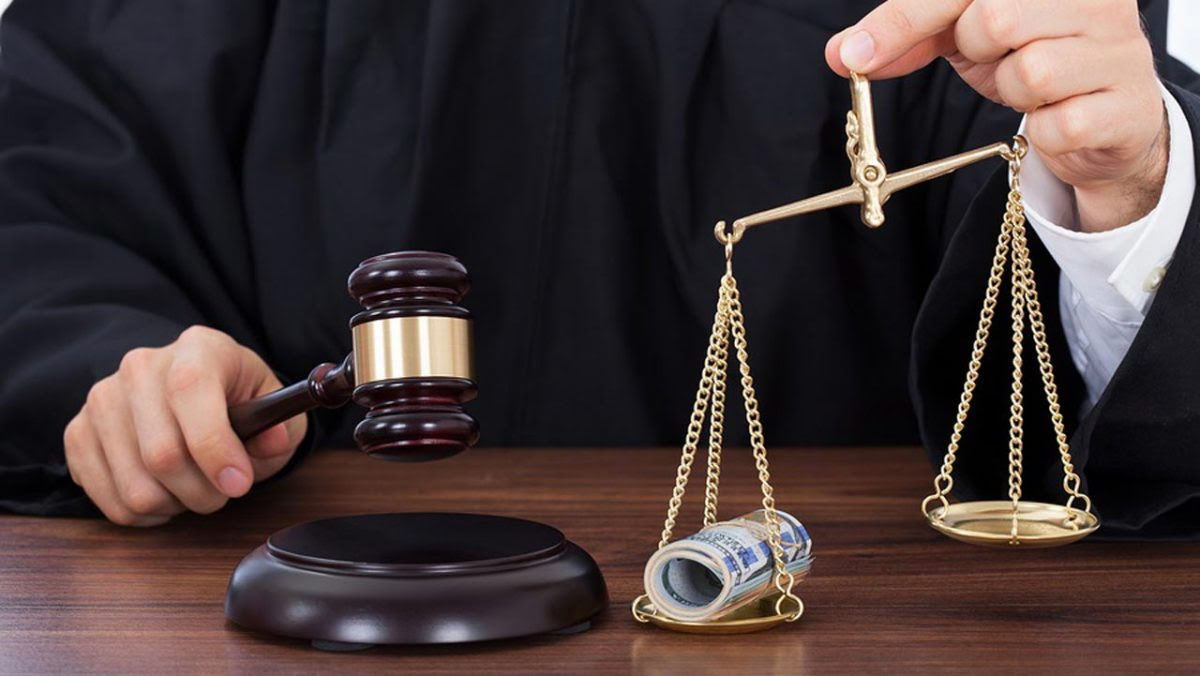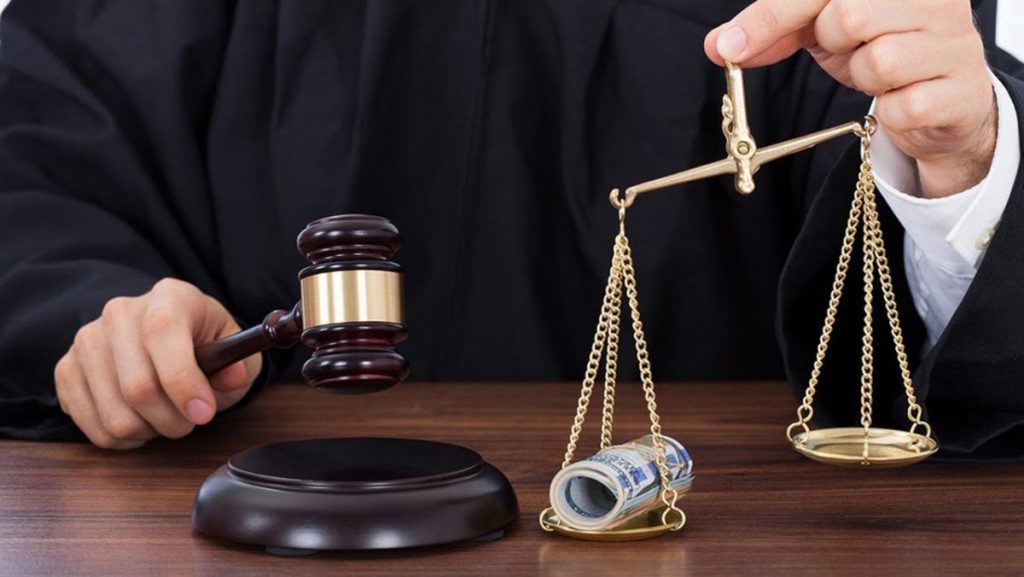 Transparency International Ukraine Analyzes Performance of High Anti-Corruption Court
On September 5, Transparency International Ukraine (TIU) released an analysis of the High Anti-Corruption Court (HACC) of Ukraine's performance. Over four years, HACC has made 139 decisions, leading to the recovery of assets worth almost UAH 138,000,000. The CSO emphasized the importance of appointing capable judges and staff, ensuring adequate funding, upholding the court's corporate culture, and advancing the institution's strategic development. These measures are central to increasing HACC's continued effectiveness while making it a model for other courts in Ukraine.
****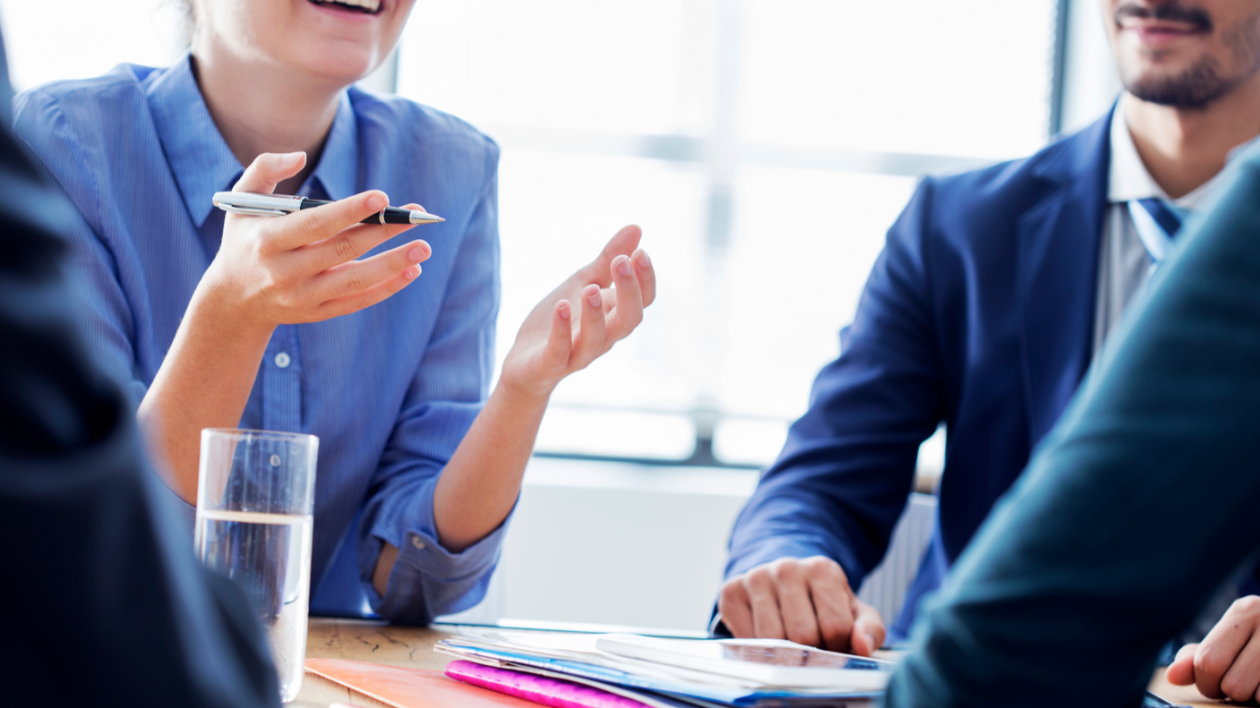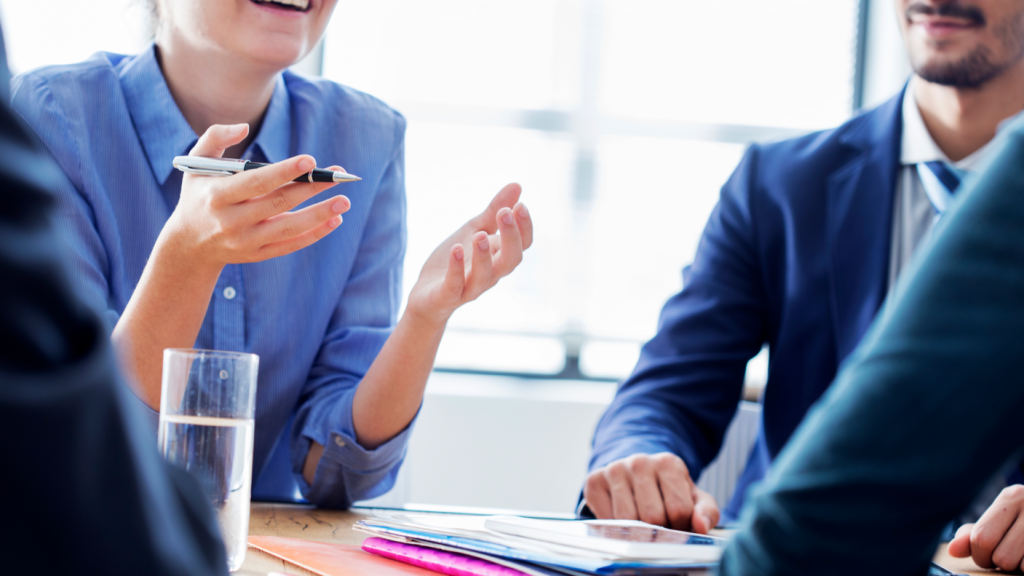 Center for Policy and Legal Reforms to Discuss Functioning of Public Councils
On September 15, the Center for Policy and Legal Reforms is hosting an online expert discussion titled "Public Councils: An Additional Resource or a Burden on Authorities?". The event aims to evaluate and improve the functioning of public councils within executive and local government bodies, discussing whether they serve as an additional resource or a burden on authorities. The CSO is inviting communication staff from government bodies, members of public councils, researchers, experts, and civic activists to join.
****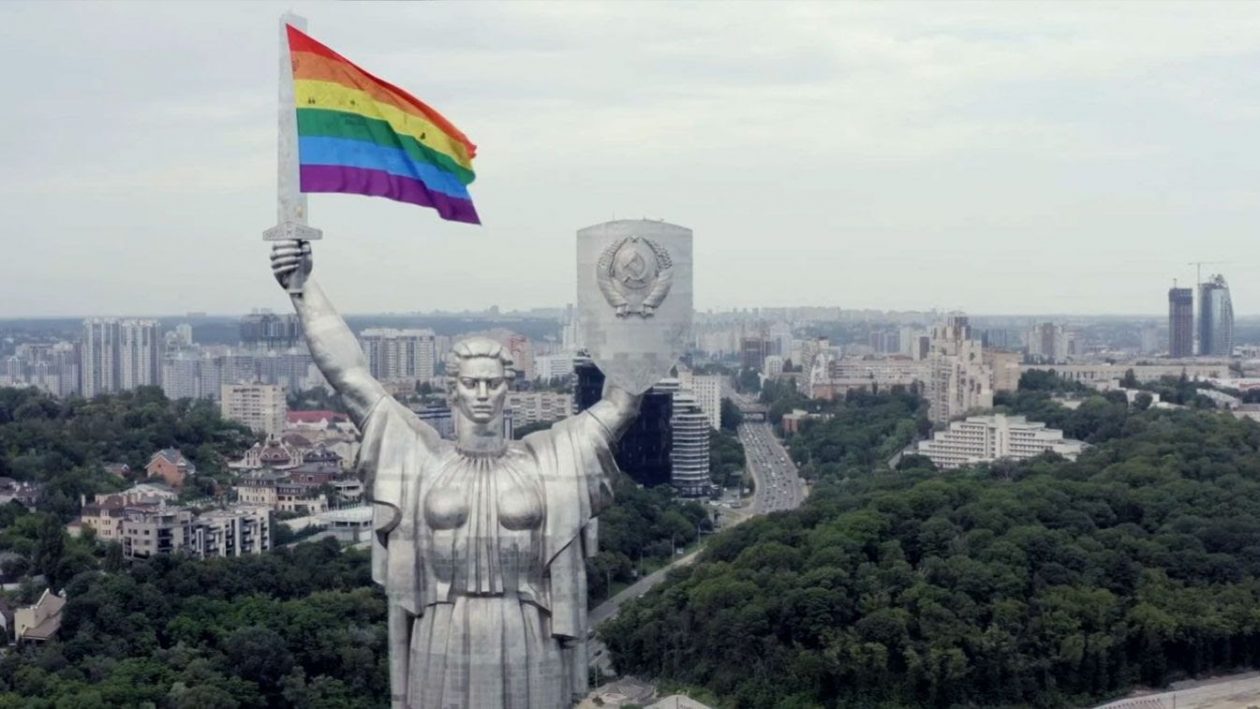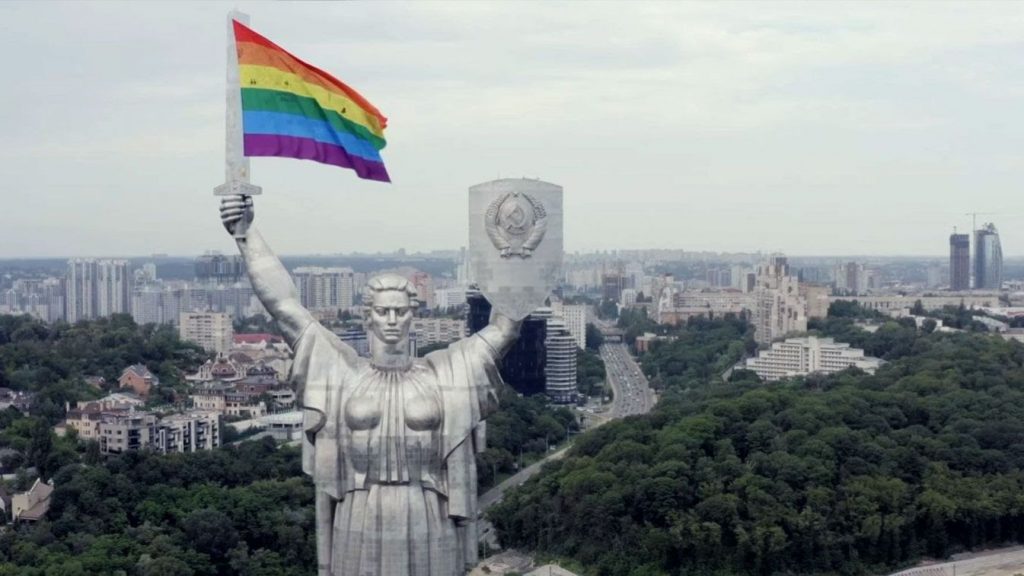 KyivPride Awards 2023 to Recognize LGBT+ Champions Amidst Wartime
On October 12, 2023, the 2023 KyivPride Awards will honor the exceptional contributions of LGBT+ activists and volunteers. Following the 2021 inaugural event, this year's focus is on individuals, organizations, and events within the community that have significantly advanced Ukraine's victory prospects amid the full-scale invasion. Award categories include recognition for LGBT+ military servicemen and women, outstanding volunteers, supportive businesses, top queer bloggers in Ukraine, international allies, and LGBT+ organizations. The deadline for nominations is September 15.
****
Opportunities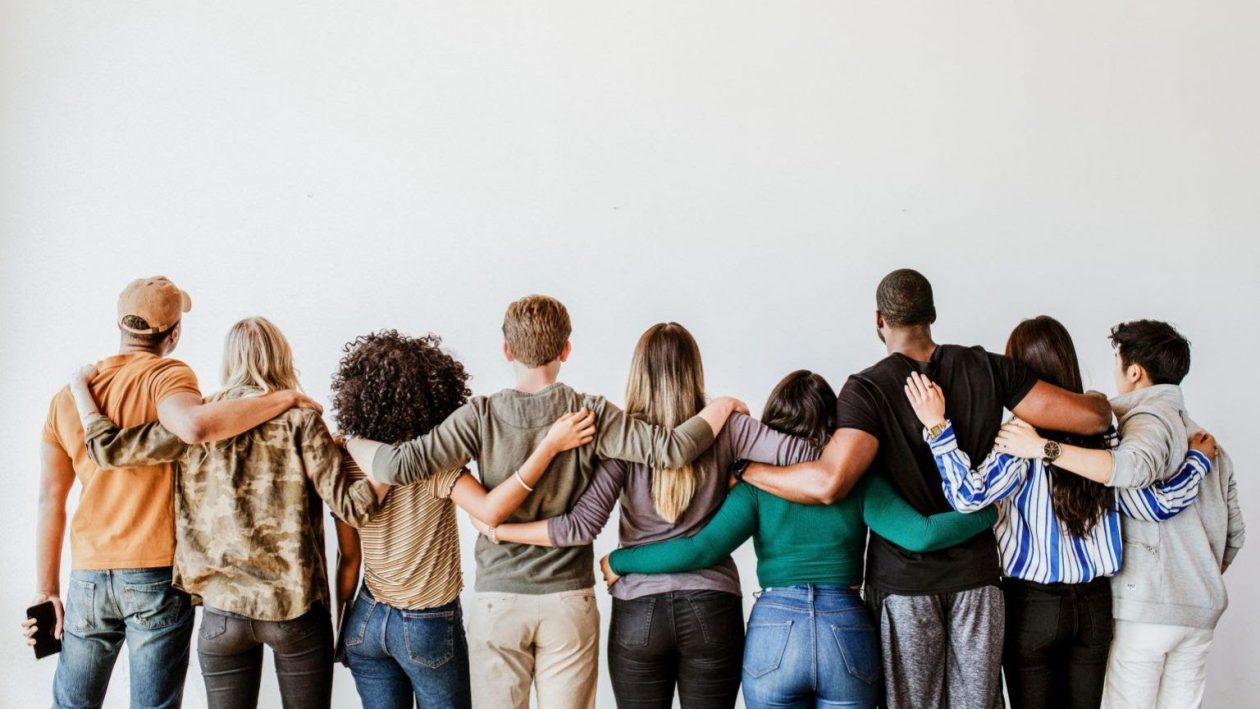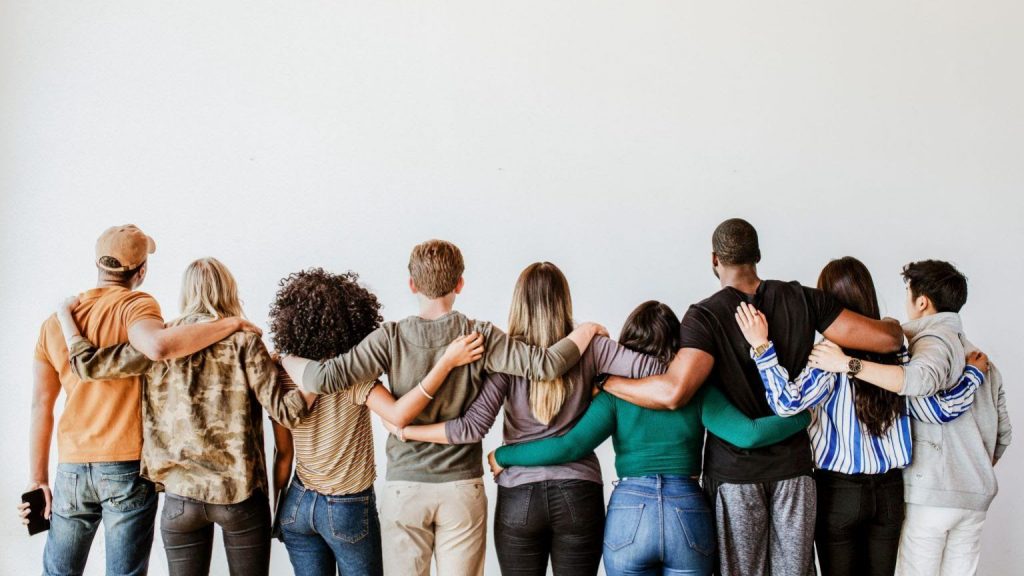 Explore Our Opportunities
We are excited to offer a variety of opportunities for job seekers and civil society actors:
Qualified specialists interested in our job openings are encouraged to review the listings – https://bit.ly/3UKgGN7
Request for applications for civil society initiatives to provide even greater institutional and project support – https://bit.ly/3GUdk4e
****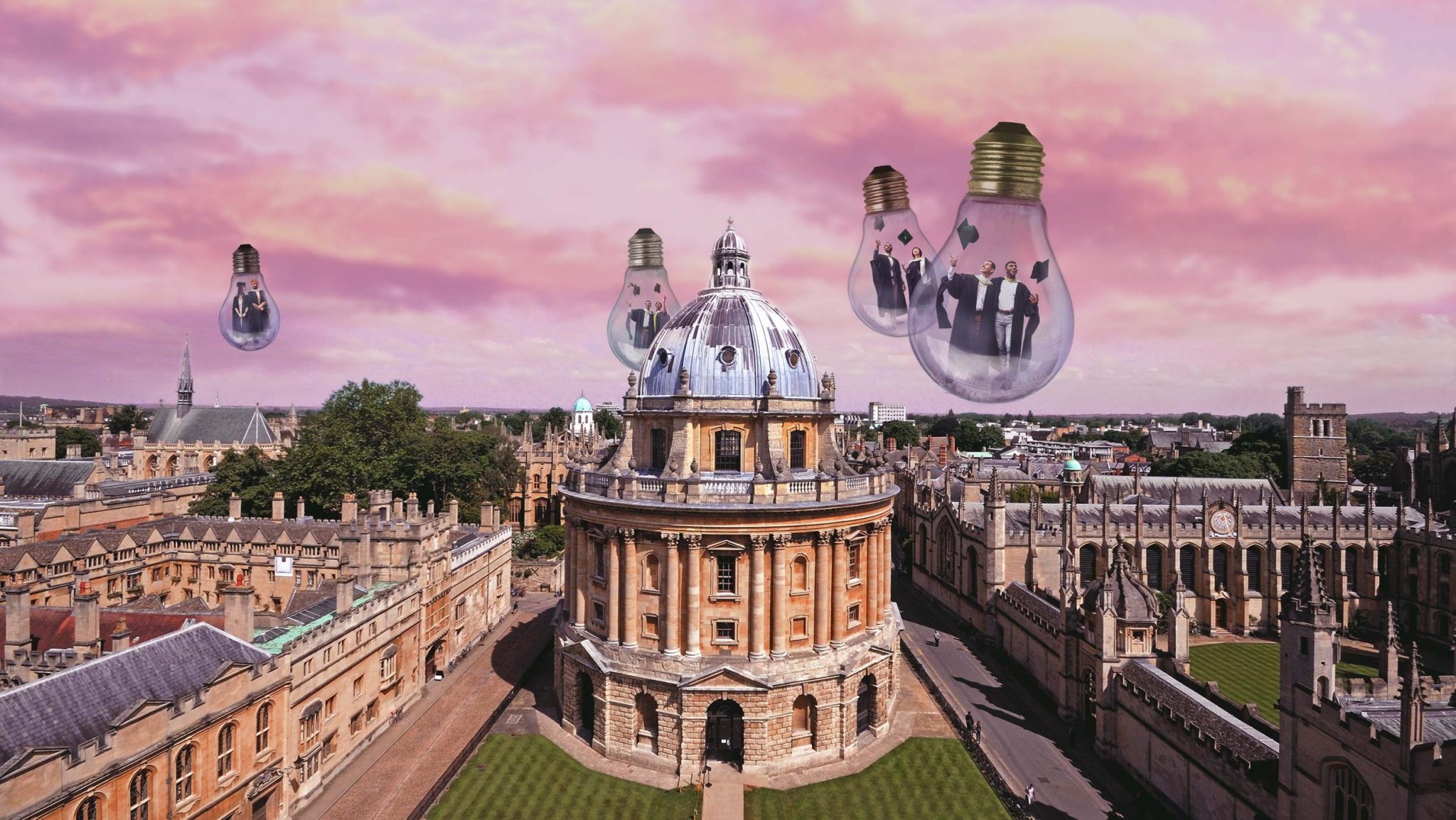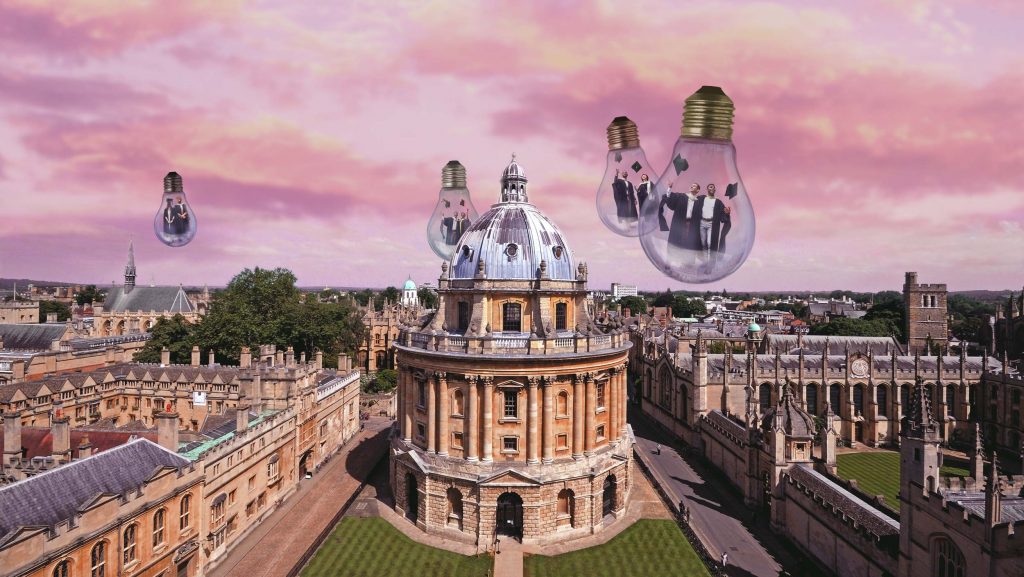 Chevening Scholarships for Studies in the UK
Chevening is an international scholarship program that offers the opportunity to pursue a master's degree at a British university. Throughout the year, participants will be studying, expanding their network, and immersing themselves in British culture. To participate in the program, one must possess developed leadership qualities. Applications are accepted until November 7th.
****
What We Read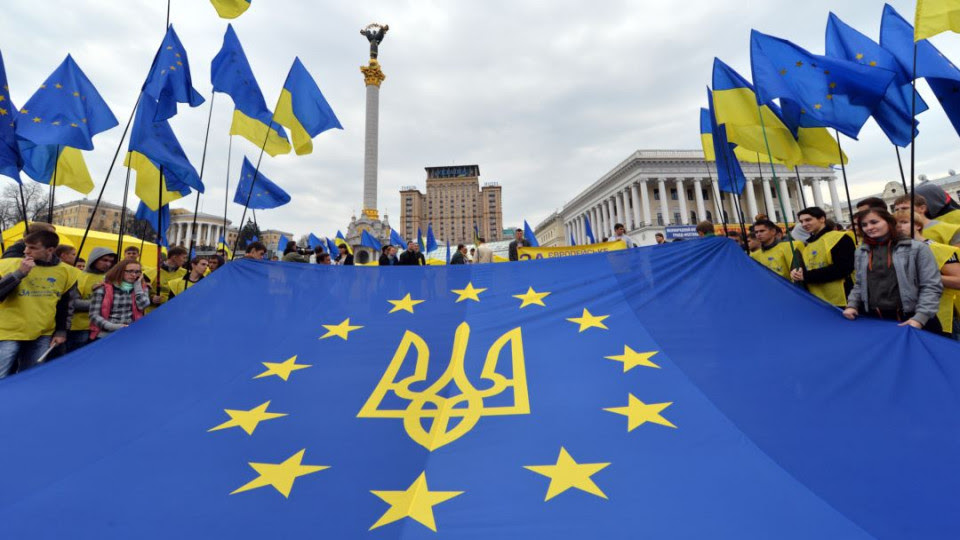 Civil Society and Sense of Community in Ukraine: From Dormancy to Action
The academic literature offers different views on the strength of Ukraine's civil society. The analytical material by Kateryna Zarembo, a Ukrainian policy analyst and National University of Kyiv Mohyla Academy lecturer, and Eric Martin, Professor at Bucknell University, explores what motivated Ukrainians to be part of Ukraine's civil society and identifies the ways in which they participated and engaged. It also explores this question from the Euromaidan years to Russia`s full-scale invasion.
****