Civil society adaptation
Just as the COVID-19 pandemic has disrupted public health, economics and governance, it has posed new problems to civil society actors and complicated pre-existing challenges. Ukrainian CSOs have not had the luxury of reflecting on disruptions to their planned programs and projects, but have instead been forced to quickly adapt to new realities so that they can continue to serve and engage with citizens in need of assistance and clear information.
In this special edition of Highlights, we focus on the voice and experience of Ukraine's CSOs activists, who have adapted their organizations to the tough realities of COVID-19. Continue reading to learn about the results of a recent survey of Ukrainian CSOs and an analysis on the pandemic's impact on civil society.
****
Voice of Ukrainian Civil Society
For almost two months, Ukraine's civil society has been working in unusual conditions. Quarantine measures forced most organizations to reformat their activities,
revise program plans, and postpone mass events and actions. Despite all this, organizations across Ukraine were able to adapt quickly. How did this happen? What was the most difficult? And what challenges has civil soceity groups faced during the epidemic?
Read about all of these issues in our interviews.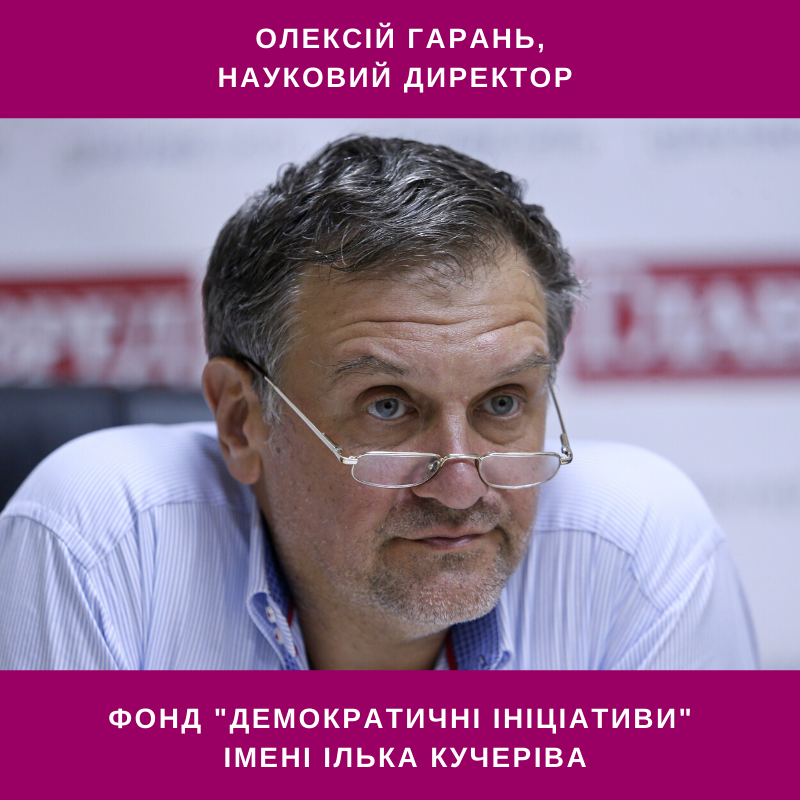 For us, the period starting from March has been difficult in general, because Iryna Bekeshkina passed away. This terrible loss coincided with the beginning of quarantine. We found ourselves in a very difficult situation and we had to restructure our work. Additionally, during this period, we faced some insinuations against our fund –– rumors about the "sale" of our organization. We had to make a public statement, because the lie is afraid of the spotlight.
As for work during quarantine, at first, everyone was shocked and did not know "what it will be like?" However, soon enough everyone was able to adapt. And this is true not only about us. According to our survey, 44 out of 75 representatives of Ukrainian NGOs said that the work of their organizations had changed with the spread of the COVID-19 pandemic. Like other organizations, we had to reconsider our plans. We hope that in autumn we will be able to implement what was planned for the quarantine period. Yes, we will conduct part of it online. But there are many things we want to do along with personal communication. Read more.
****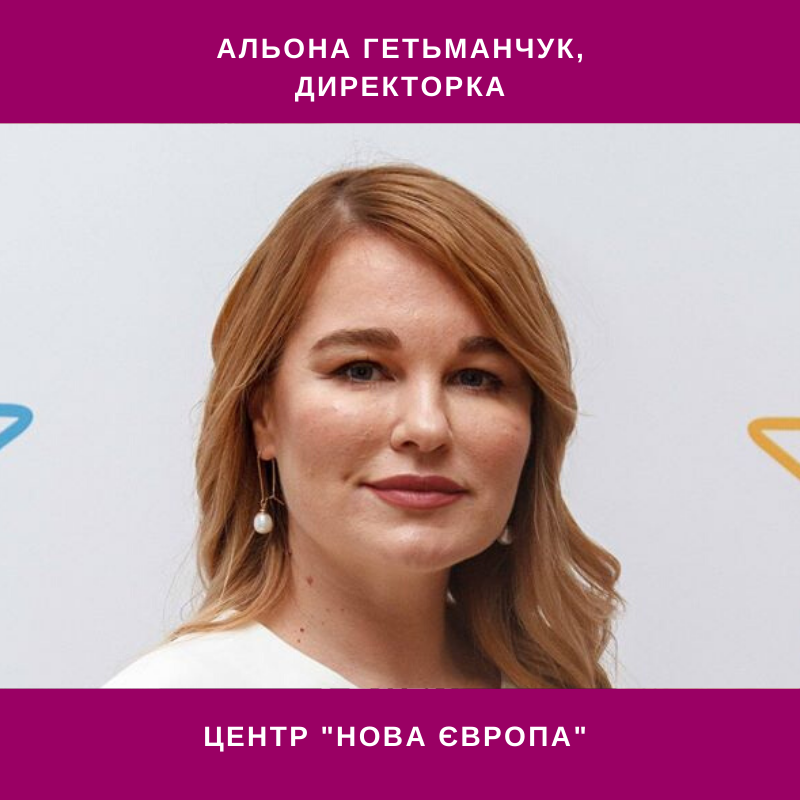 The majority of Ukrainian CSOs have developed good immunity to crisis situations. Almost every experienced organization has the skills of rapid response and proper resilience. Although the pandemic is unprecedented, CSOs have proven to be effectively adaptative to new conditions. Fast transition to online mode, and general ability to carry out project activities remotely are prominent examples.
The most difficult thing for Ukrainian CSOs was probably the lack of direct communication with some stakeholders. Phone communication and correspondence cannot always be substituted for live conversation. This is especially true for those organizations that deal with sensitive topics, such as security and foreign policy. Quarantine has created some restrictions in this regard. Read more.
****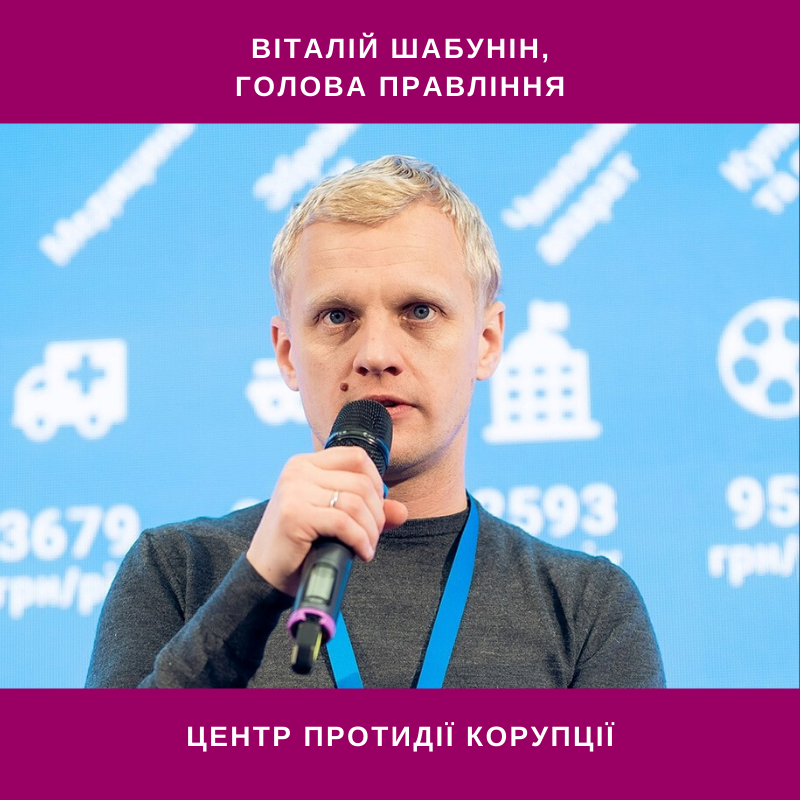 From the point of view of the organization's functioning, nothing has changed. What has changed is that it is not possible to take part in the work of Verkhovna Rada committees. But here too, there is a small benefit from the quarantine –– now all the meetings are broadcasted, so the deputies understand that everyone can see how and why they vote at the meetings. The main problem for advocacy was negotiations and meetings. And here the advocacy tools have greatly decreased. It is difficult for us now to build new relationships for advocacy. And this is more about the impossibility of increasing its efficiency. On the other hand, VRU committees now meet online, which could potentially play into the hands of civil society. Read more.
****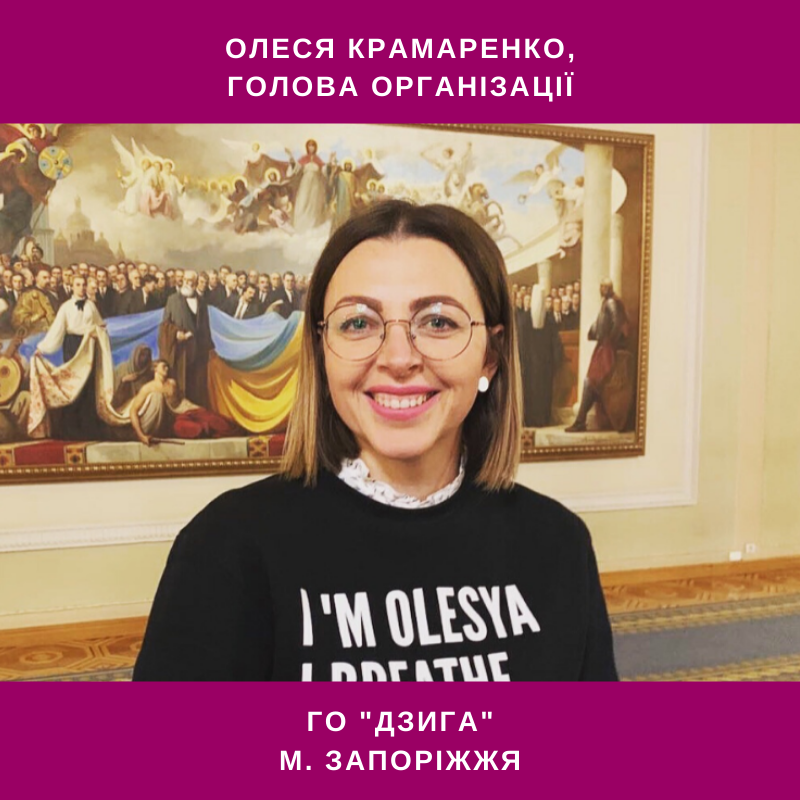 Considering the fact that the team's external communication was held on a face-to-face basis, and the majority of projects provided engagement of people, it seems like quarantine shut the door right in our face. Of course, we had to reformat the projects, and even cancel some types of work and postpone a number of important events to better times. We managed to gradually adapt to new challenges. We realized that we need to use time for what can be done in the new conditions. We started holding meetings and consultations online. In one of the projects we launched the Marathon of Environmental Webinars, which became an open platform not only for activists and city residents but also for interesting speakers. People gradually began to join us and we later returned to working mode even more actively. Read more.
****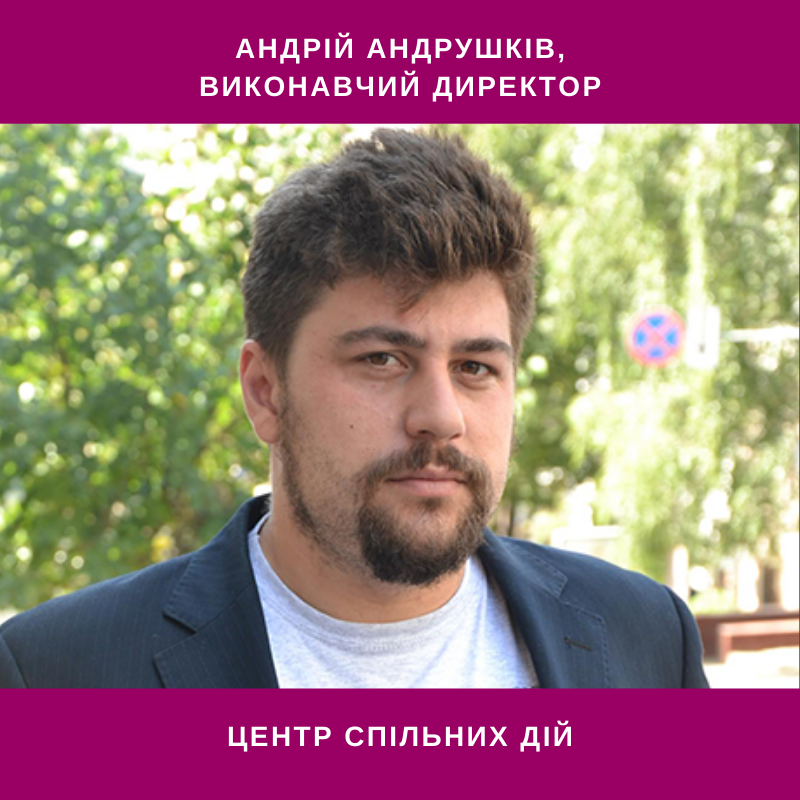 One of the focuses of our work is monitoring how the authorities discharge their duties and maintain the balance of powers. We got additional work due to many decisions on the implementation of quarantine measures, because the authorities adopted them despite their unconstitutionality or illegality. We have been providing good analysis of decisions of the government, the president, and the parliament before quarantine and will further do so. Readers' attention to this issue has grown significantly, as citizens instantly felt how government decisions affect daily life. If we talk about what has changed, then of course lectures, roundtables, and seminars are now on pause. Read more.
****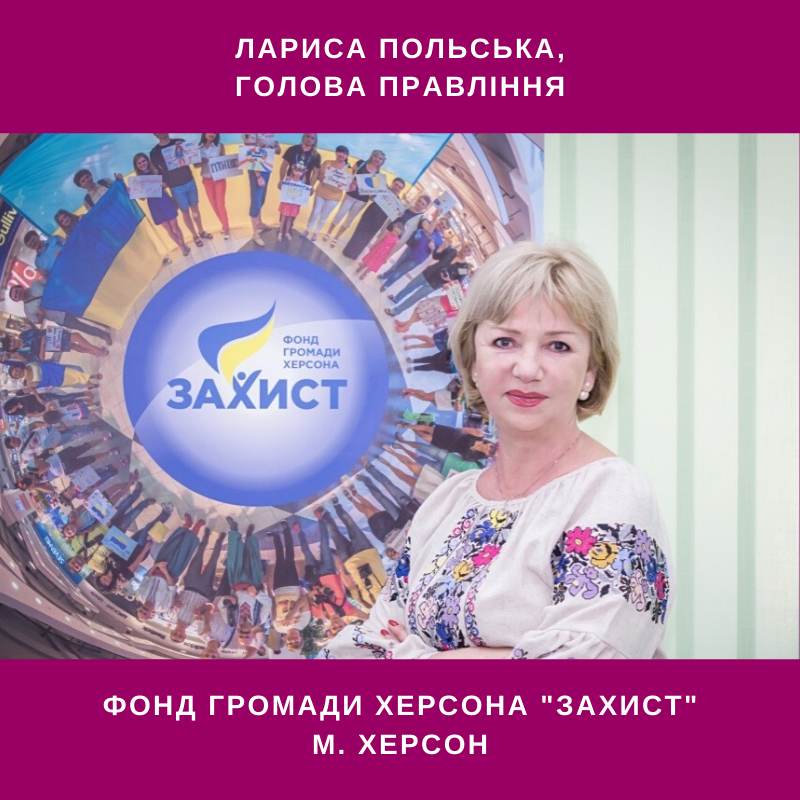 In fact, quarantine is another institutional stability exam for a public association. That's how our team perceived it. Soon, we set up remote work, which replaced everything: paperwork, face-to-face meetings and public events, as well as daily communication. I believe that we have overcome the most difficult threat Ukrainian CSOs are currently facing: social isolation, concentration on their own problems, and inability to achieve sectoral cooperation in these conditions. Read more.
****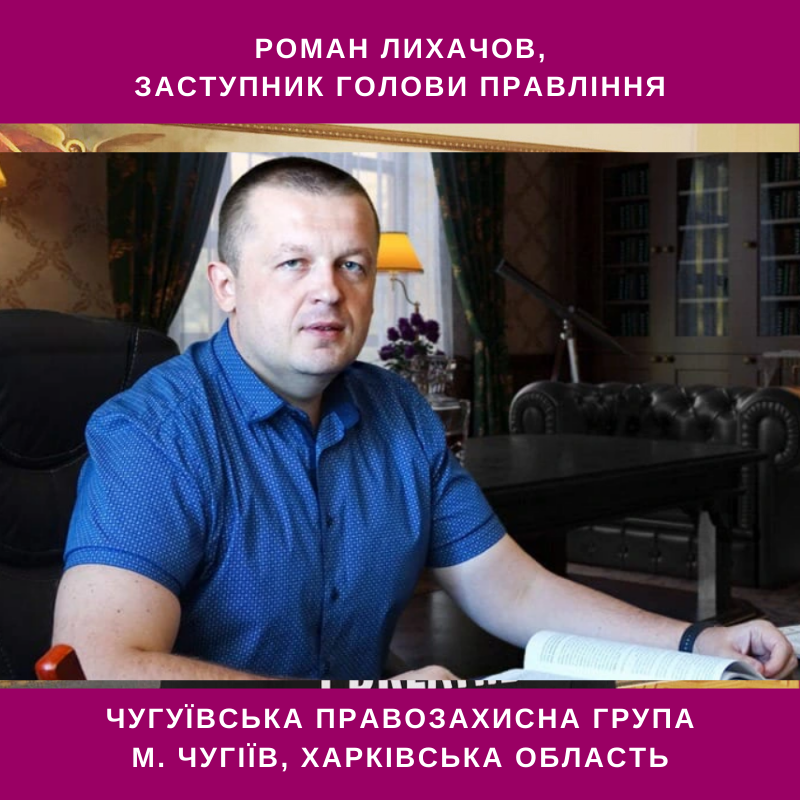 We were partially ready for quarantine –– we postponed seminars and trainings, as well as moved remote work. But in general, 20% of the planned activities were postponed to summer. The majority of organizations we personally know have been able to adapt to new realities. The experience since the Revolution of Dignity has come in handy. The only problem that still persists unsettled is the issue of ensuring the institutional activity of organizations. Read more.
****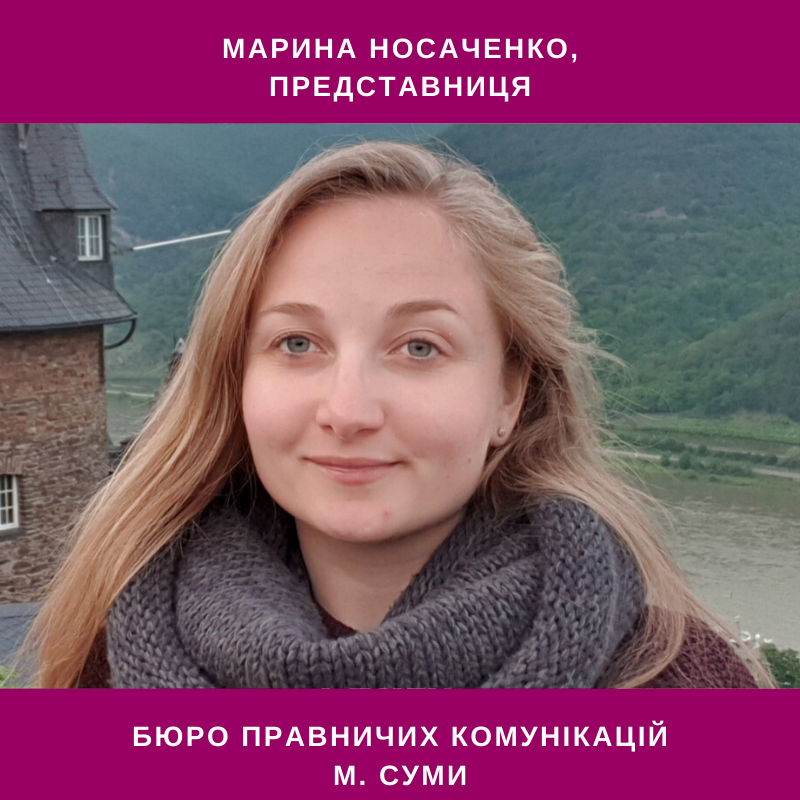 Our organization has been slightly shocked for the first two weeks after the quarantine was introduced, because we planed many activities, which, of course, need live communication, meetings and monitorings. We were especially worried about the possibility of monitoring the buildings and institutions of the city, because it cannot be carried out online. Eventually we found a solution and slightly changed the approach, considering the quarantine requirements. In general, it took us a week or two to reformat the events. The online format of the latter allows us to attract a wider audience, is more convenient, and saves money. Read more.
****
Civil Society Adaptation: International Experience

Carnegie Experts Reflect on Civil Society's Response to COVID-19
Ukraine's civil society has a reputation for being vibrant and resilient. And when confronted with the COVID-19 pandemic, it remains as engaged as ever with citizens. Based upon the Carnegie Endowment for International Peace's latest review of civil actors around the world in "Civil Society and the Coronavirus: Dynamism Despite Disruption," Ukraine's civil society actors appear to employ similar adaptive tactics in responding to COVID-19 challenges.
This includes collaborating with new actors (including media outlets) to inform the public on the realities of the virus, repurposing long-term programs to address urgent needs, dispelling disinformation, and holding the government accountable. The article addresses important issues that are applicable to Ukrainian CSOs, such as: whether COVID-19 projects will improve their legitimacy in the eyes of the public; funding and sustainability challenges; how governments utilize civil society experts; localized responses; and how the disruption might open the door for deep-reaching social and political reforms, such as health care reform in Ukraine. Follow the above link to examine these issues along with Carnegie's recommendations for civil society. Read more.
****
Civil Society Adaptation: Ukrainian Landscape

"Civil society in the context of the COVID-19 pandemic: How do CSOs cope with the new reality?"
COVID-19 pandemic influences every part of the society and the country. Civil society is not the exception. On contrary, civil society is the one helping to support those at the frontline of the battle with pandemic (medical staff and critical infrastructure workers) as well as the most affected and vulnerable groups. In second half of the April, DIF conducted a questionnaire-based research "Civil society in term of the pandemic: how it affected civic activism." The findings of the research show that the level of the development of civil society sector is assessed as average, which have not changed from the previous studies; there is much less traditional social activity, but the activity has gone digital (more tools for post-quarantine period); exercising control over the government and protecting socially vulnerable groups are the most needed CSO activities. The pandemic has also multiplied what is defined in society as "social capital" –  human connections, solidarity, mutual trust – and helped to develop skills and technologies of self-organization. Read more.
Sign up here to receive USAID/ENGAGE Newsletter.