"Ask not what your country can do for you – ask what you can do for your country." Answering this proverbial quote of JFK, we can say that responsibility is the thing that we all owe to the society. Sometimes, it is a donation for a good cause, an active stance against wrongdoing in your community, or just teaching how to be a good citizen. Taking responsibility for your actions should be as natural as breathing. In this issue of our newsletter, we have gathered several bullets to inspire you as well as handpicked hot news from the Ukrainian civil society. Check it out and get engaged!
****
Our Weekly Chart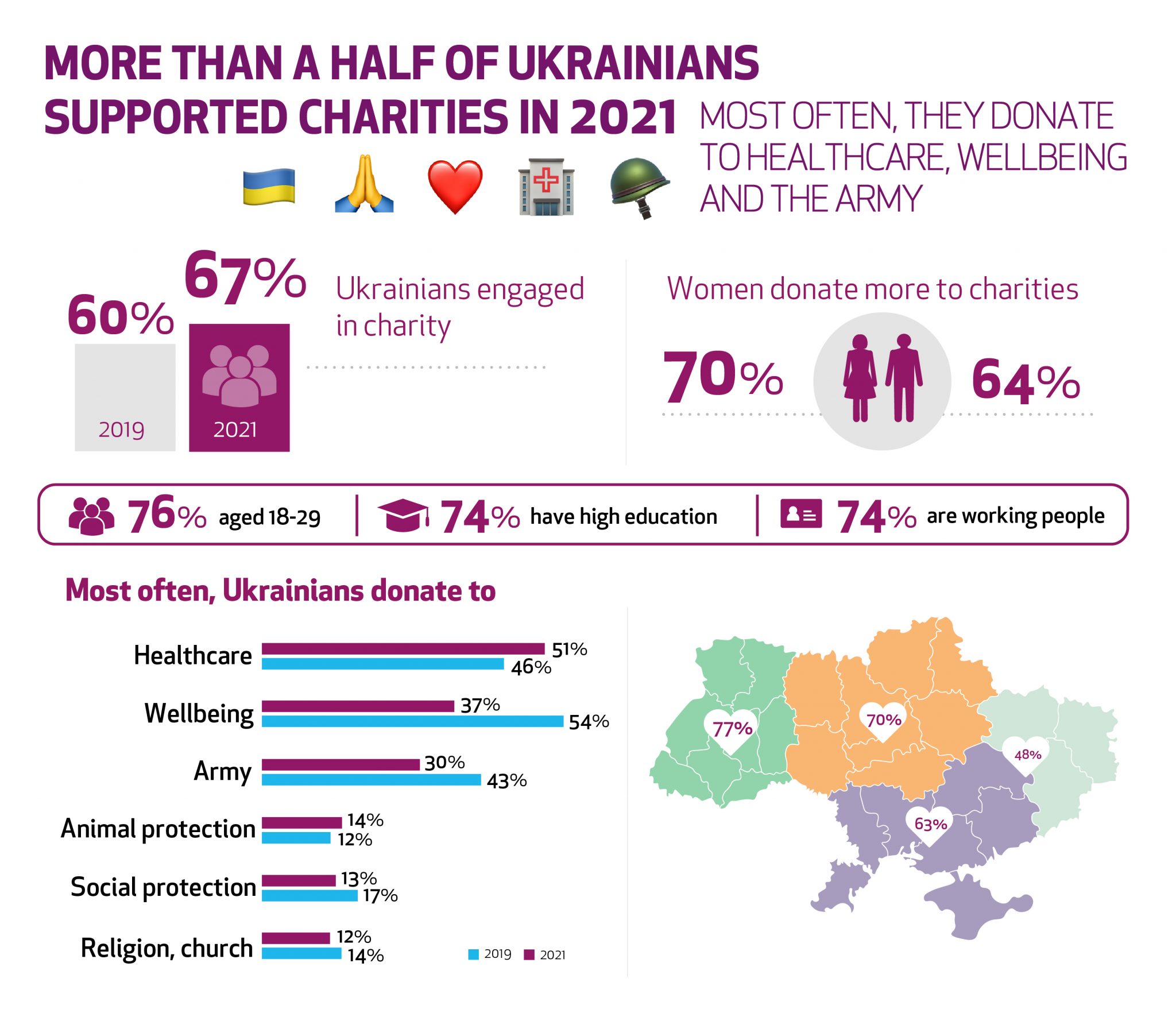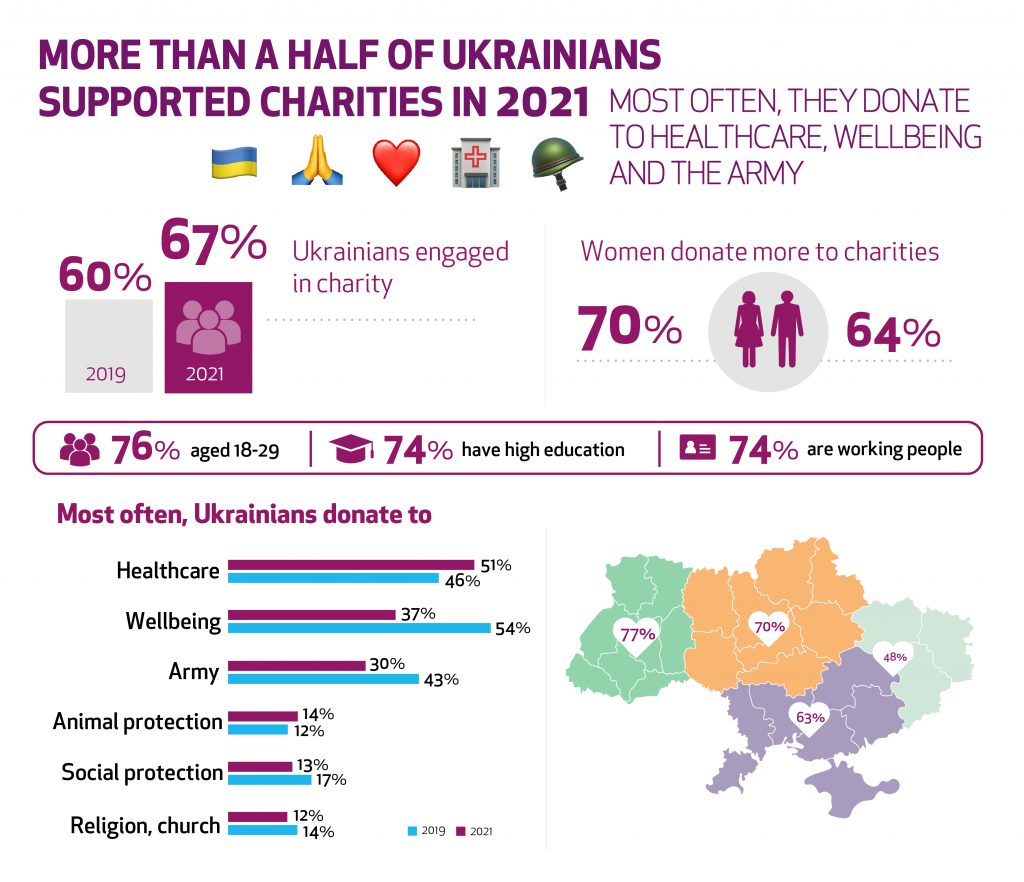 Charity is an integral part of civil society and one of the ways to discover the best in people. Sometimes the desire to help others starts with a small step and turns into a lifelong journey. Are Ukrainians involved in charity en masse? According to the survey "Charity through the eyes of Ukrainians in 2021", 67% of citizens were engaged in charity in 2021. Most often, they donate to healthcare, wellbeing, and army purposes. At the same time, women (70%) support charities more often than men (64%). The survey also revealed that educated, working youth are involved in good giving the most. Check our chart for more details!
****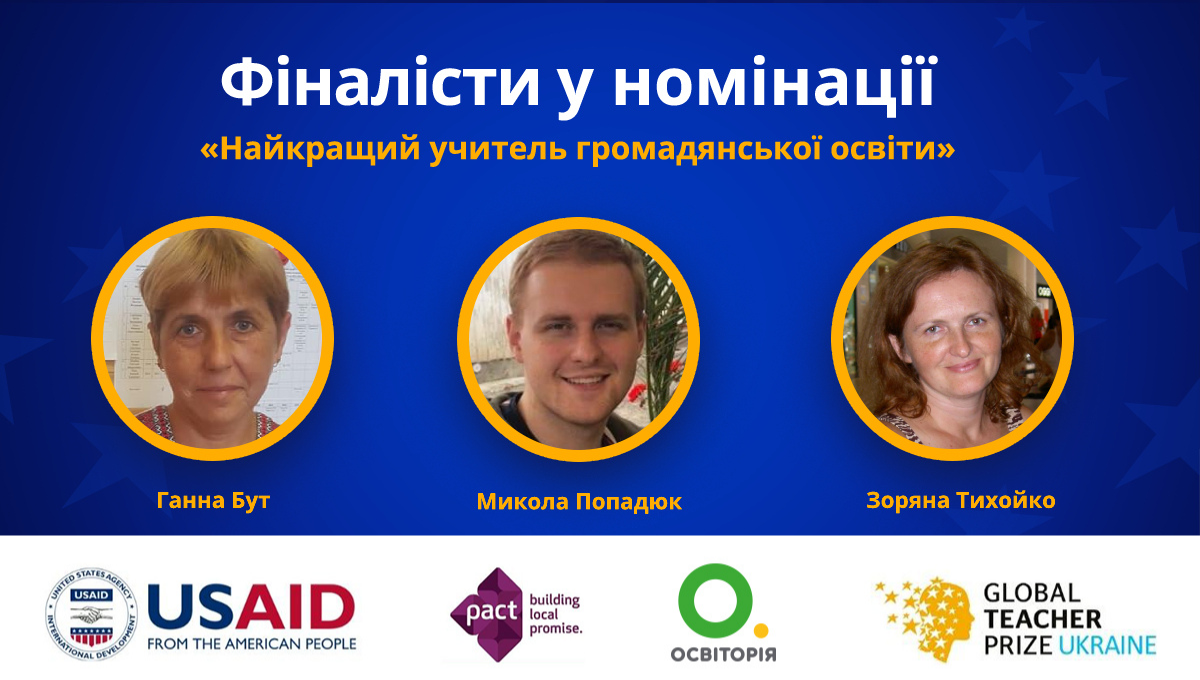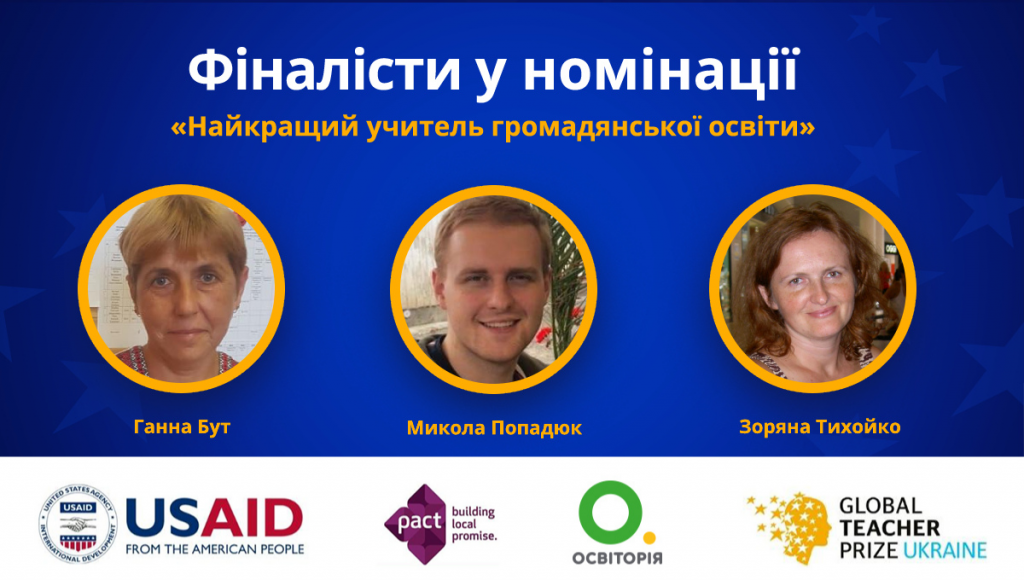 The Global Teacher Prize Ukraine 2021 Award Ceremony will be Held in Kyiv
We have waited patiently and soon we will finally learn the names of the winners of the Global Teacher Prize Ukraine 2021! The award ceremony will take place on October 2 at Sophia Square. The ceremony will be broadcast on the Facebook pages of Osvitoria and the Global Teacher Prize Ukraine. Meanwhile, we suggest you getting acquainted with the three finalists in the nomination "The Best Teacher of Civics" to discover their unique methods of teaching and other useful life hacks!
****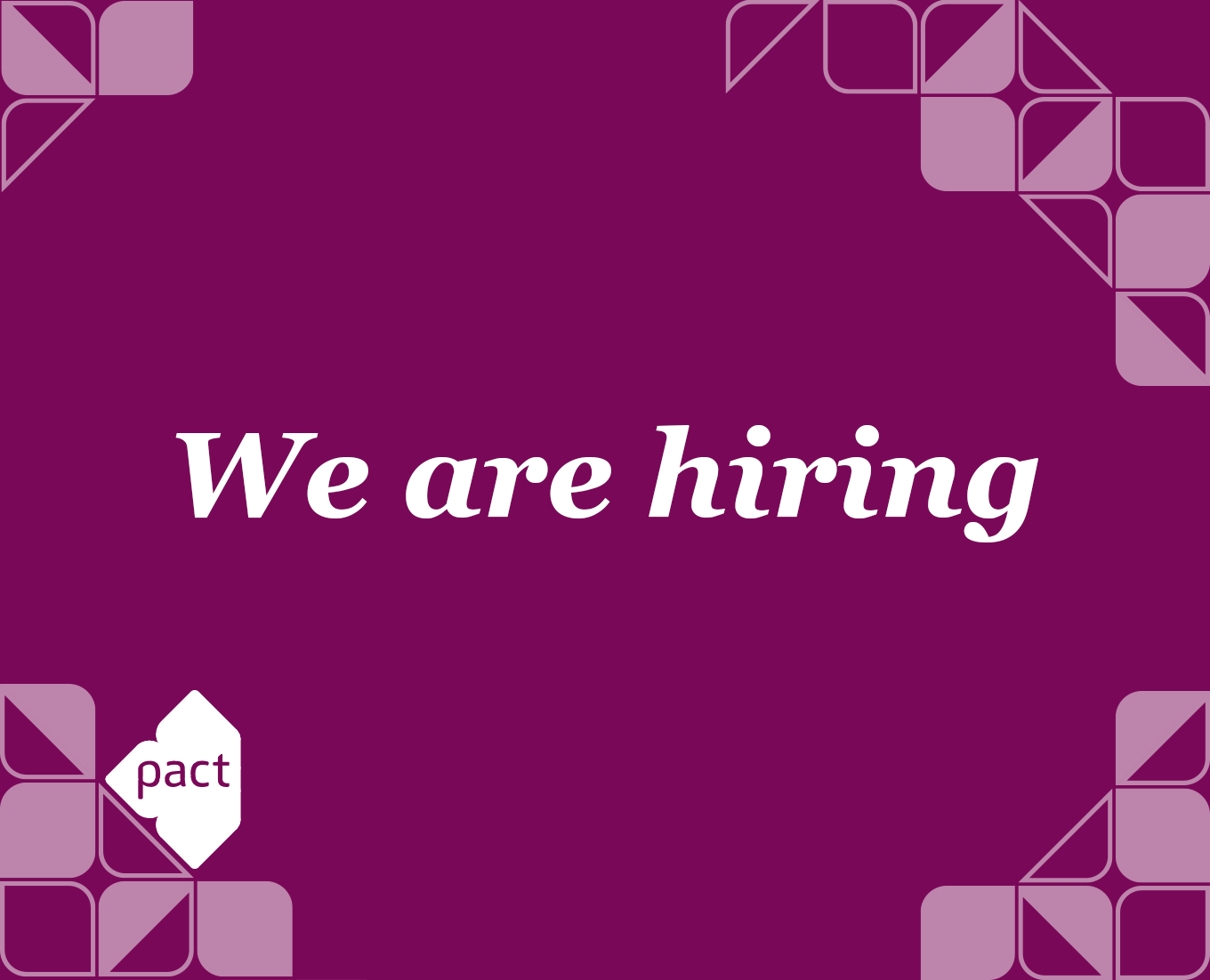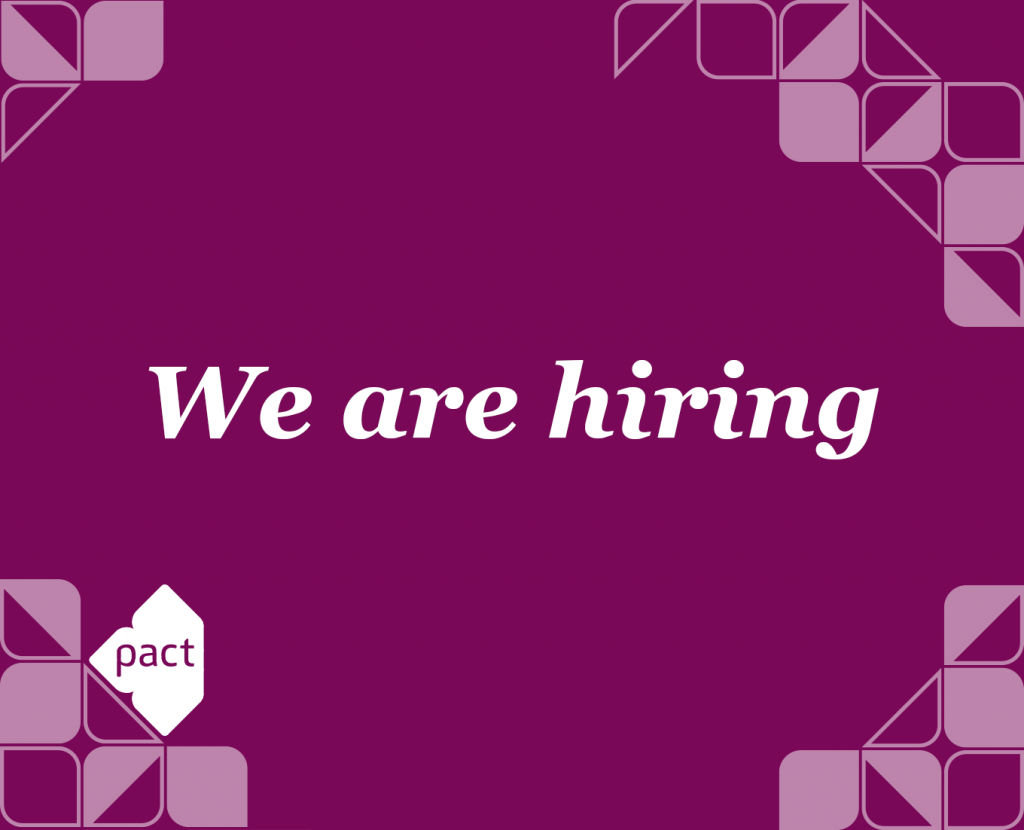 Job Opportunities at USAID/ENGAGE
We are looking for professionals to join our expanding team! We need a procurement and finance specialist to coordinate the whole procurement cycle for the USAID/ENGAGE activity, a marketing and events program officer and an intern. Feel interested? Tap the hyperlinks to find out more about the vacancies.
****
Partner news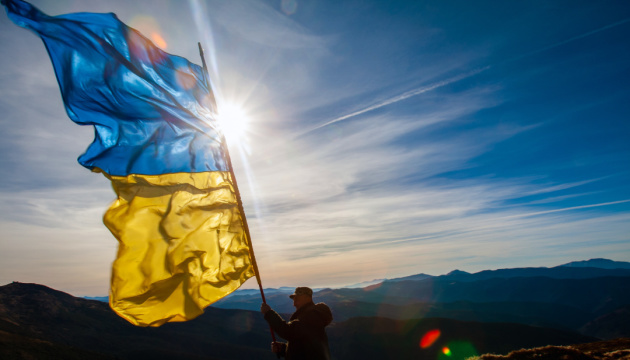 Center UA Explains Who is Responsible for the Defense and Security of Ukrainians
Considering constant changes in approaches and disbalance of the system of power, society often does not have a clear understanding of who manages state policy in the field of defense. To raise knowledge of who should be responsible for the defense and security of Ukrainians, our partner Center of United Action has released a historical review "History of the balance of power in independent Ukraine." Click on the link below to read the publication.
****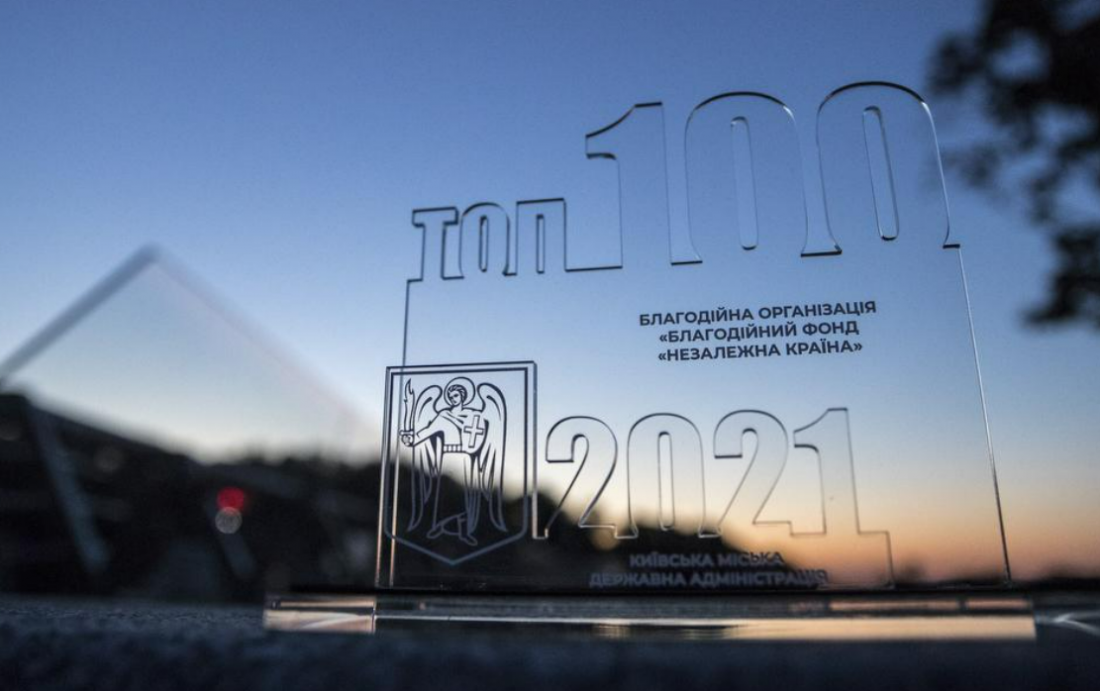 ULA Recognized Among Top 100 Organizations for Making a Significant Impact on Kyiv
Great news! Our partner Ukrainian Leadership Academy was included in the list of top 100 public organizations that had implemented important projects in the capital city. Their Dobrodvizh project, launched by the Kyiv branch of the Academy, positively influenced the city community spreading the culture of volunteering and responsibility in the Ukrainian society.
****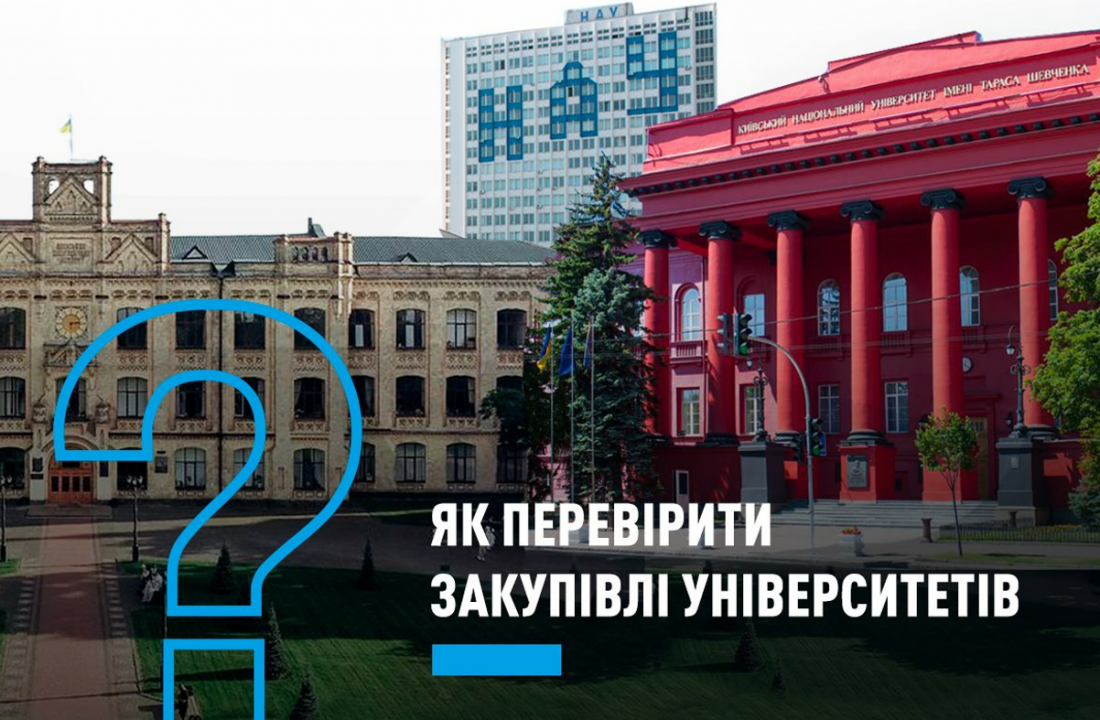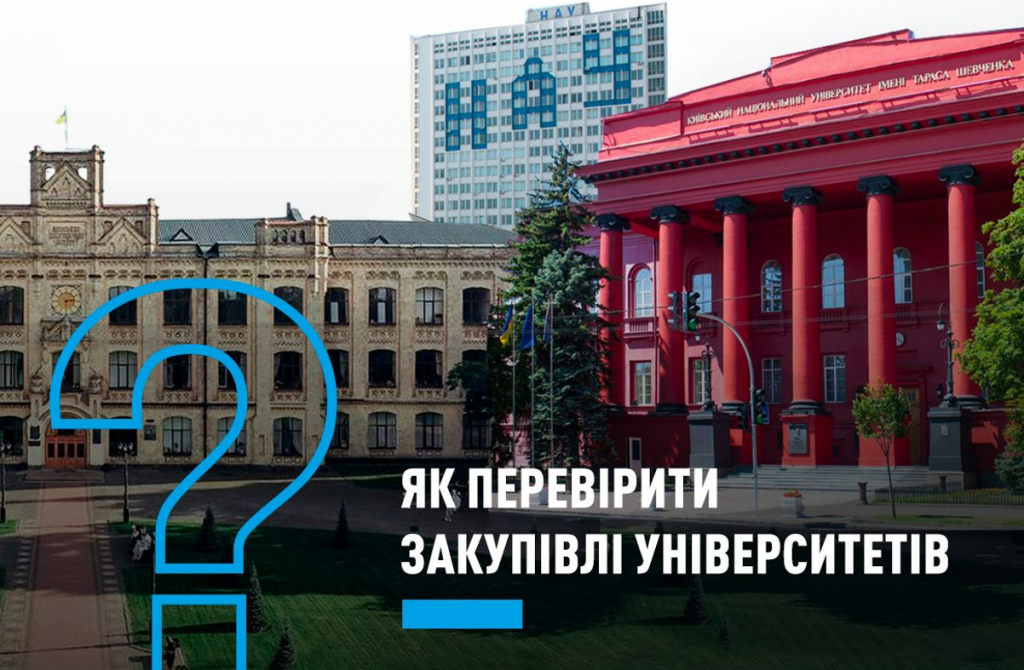 TIU Helps Citizens to Check the Procurement of Universities
Do you want to find out what your university spends money on? You can easily check it with a map from Transparency International Ukraine! You can select one of the largest Ukrainian universities and explore its procurements, analyze data in the public module of BI ProZorro analytics and check risky contracts on the DOZORRO portal.
****
Civil society news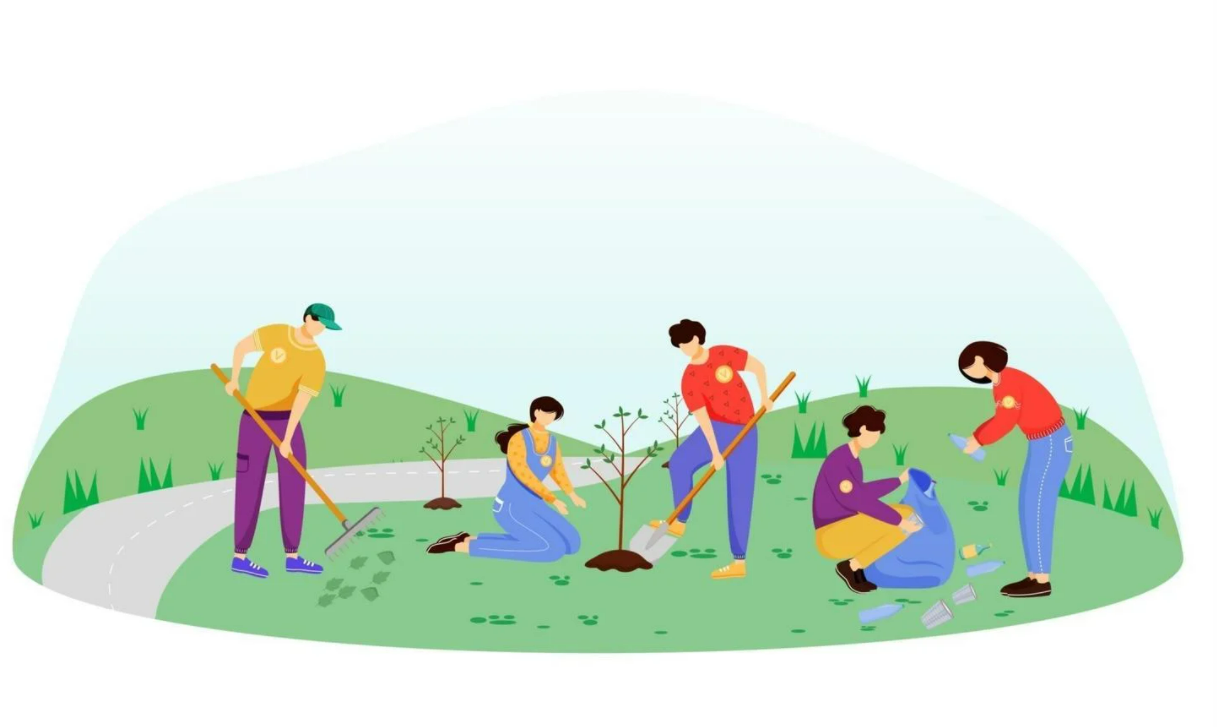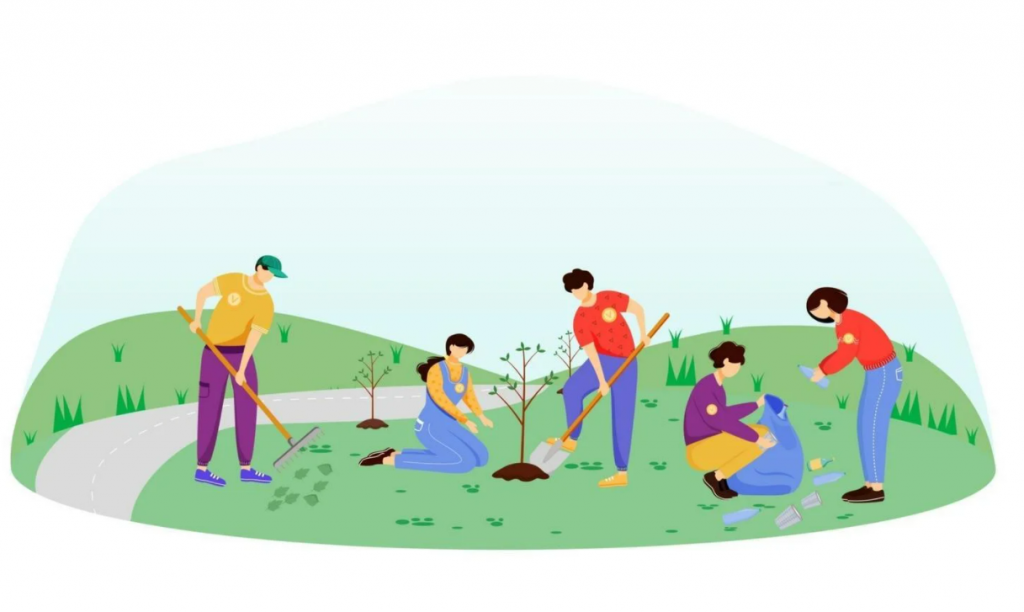 100 Actions of Responsible Citizens: The Project That Forms Responsibility in Ukraine
The Center for Democracy and Rule of Law invites you to take part in the "100 Actions of Responsible Citizens" project. It aims to create a list of 100 actions, performed by responsible people, who positively change their lives as well as the lives of their families, communities, and cities. The organizers want to attract as many responsible citizens as possible from all over Ukraine, of every profession, age, and gender, in order to inspire all Ukrainians to create changes, since the responsibility is a new trend.
****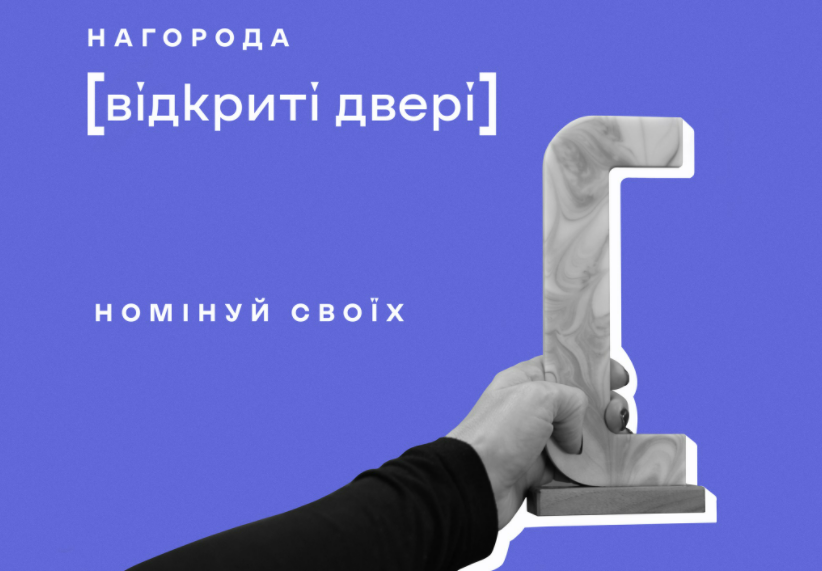 [Open Doors] Award 2021
[Open Doors] Award is presented to venues and initiatives that have made their spaces accessible and friendly for everybody. The Award offers three nominations – public spaces, business and initiatives that are inclusive and accessible. The winners will be determined by an expert jury by secret ballot. Click on the link below to nominate your favorite place!
****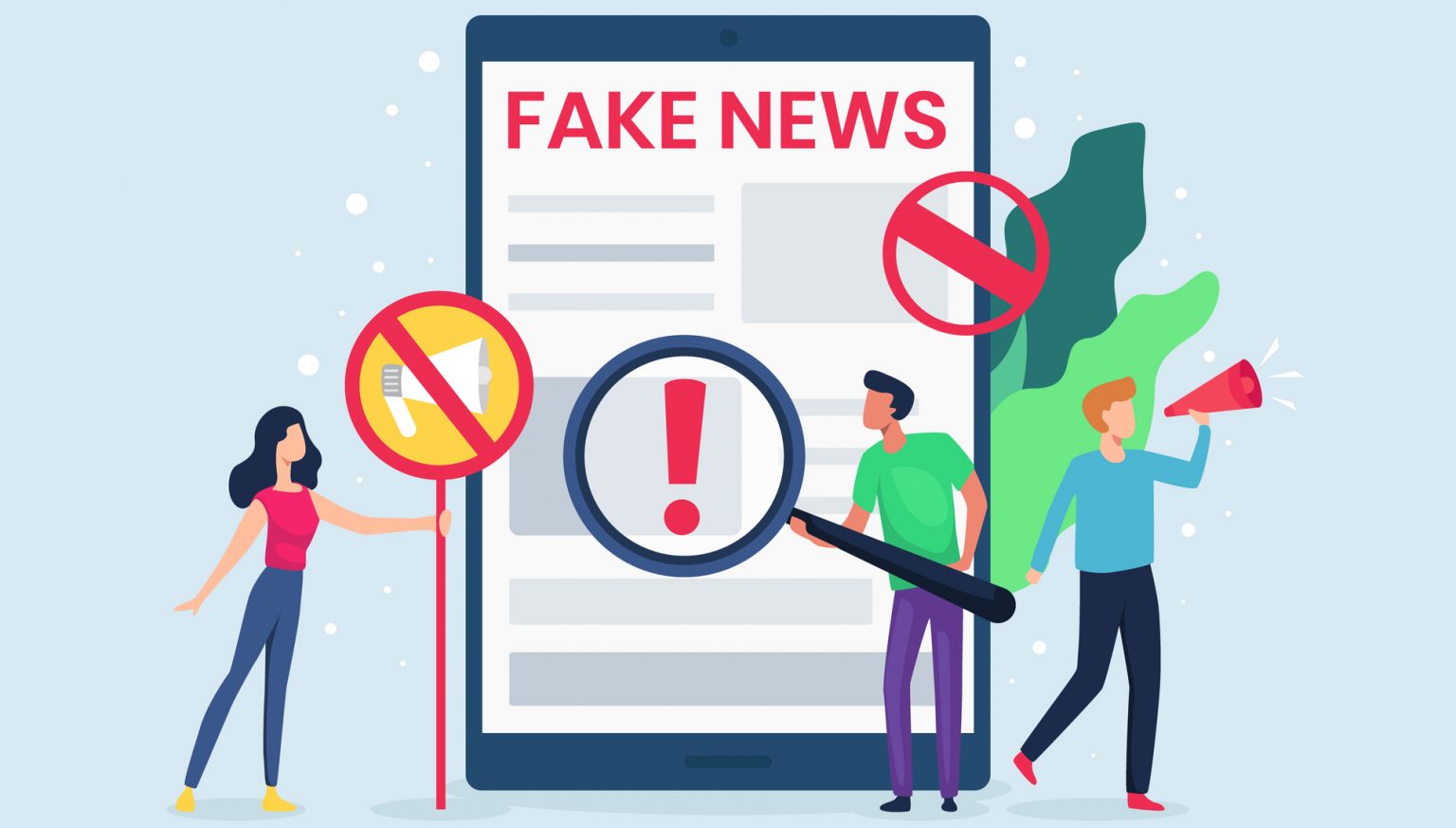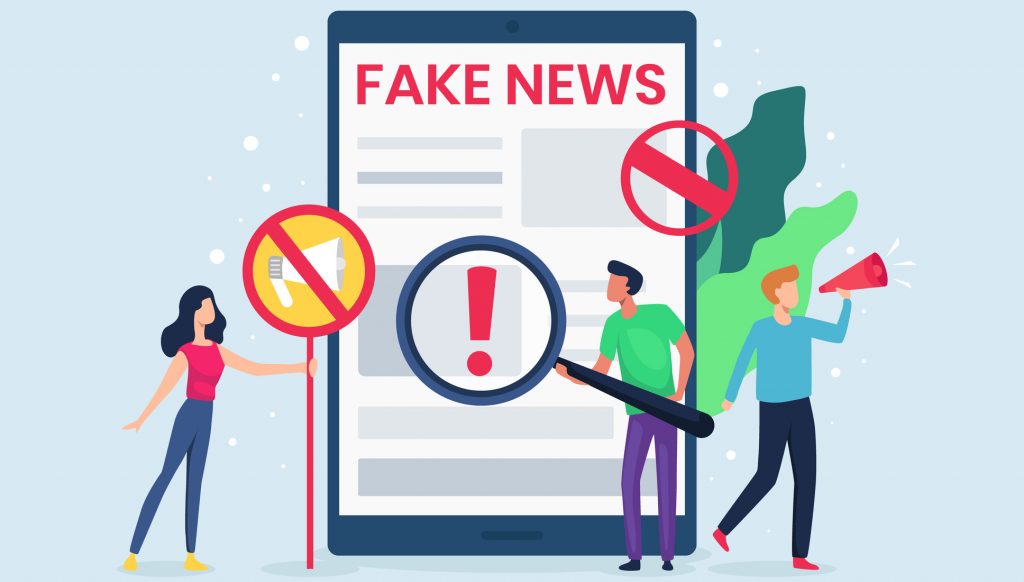 Online Course "Disinformation: Types, Tools and Countermeasures"
The Prometheus educational platform launched a free online course "Disinformation: Types, Tools and Countermeasures". During the course you will learn more about disinformation, hybrid wars, how to recognize fakes and counter them, as well as see real cases of hostile information operations. The course will be useful for both newbies and more experienced learners.
****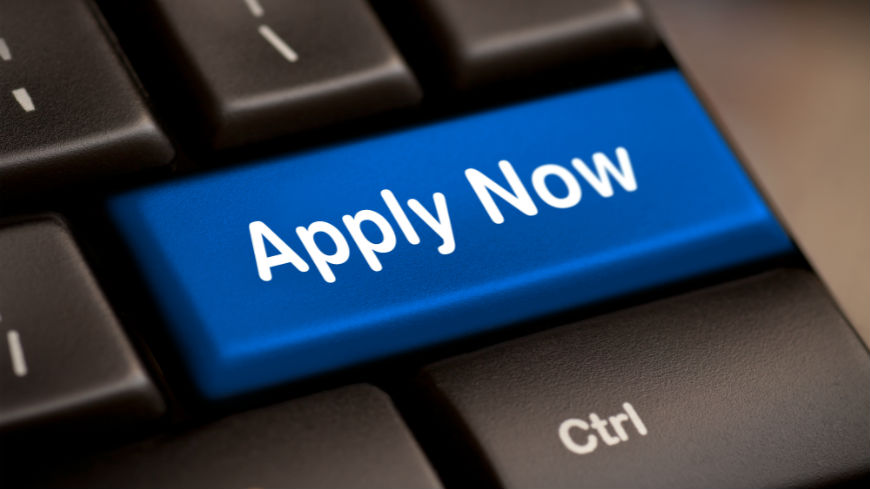 The Council of Europe Announces a Call for Proposals to Support Civil Society Organizations
The Council of Europe is announcing a call for proposals for projects aimed at supporting victims of discrimination, hate speech and hate crimes, especially from vulnerable groups. The applications must be submitted before October 3, 2021.
****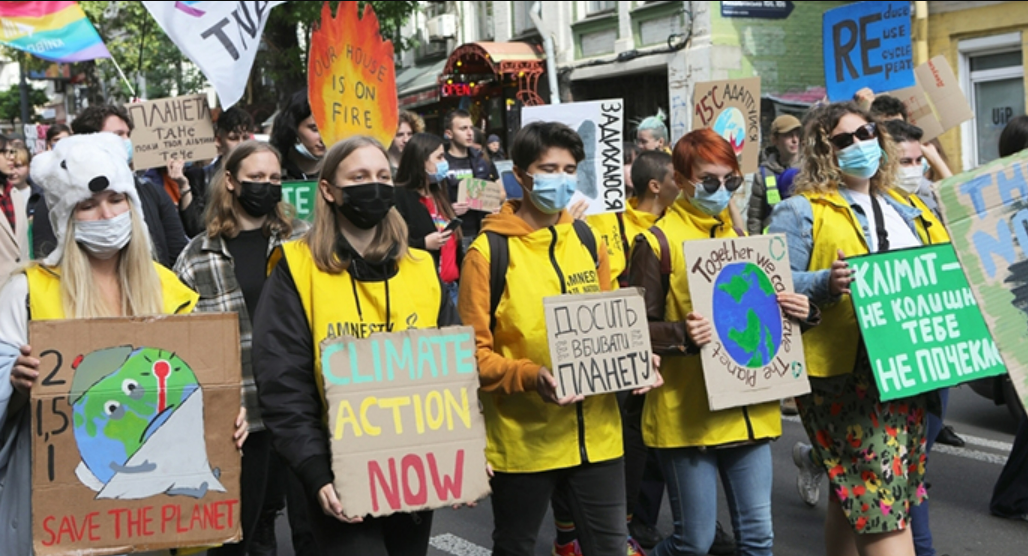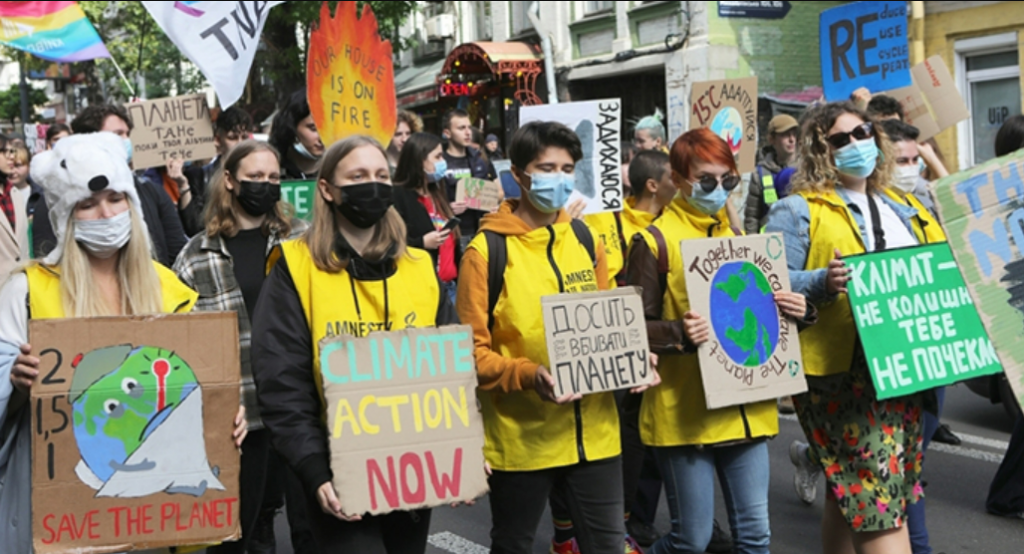 Ukrainians Take Part in Climate March in Kyiv
On September 26, hundreds of Ukrainians and more than 30 social initiatives and organizations took part in the Climate March to demand more effort from the government to combat climate change. Protesters called on authorities to increase funding in the state budget for measures to reduce greenhouse gas emissions, adapt to climate change and other environmental measures.
****