A famous pupil once remarked: "One child, one teacher, one pen, and one book can change the world." Indeed, September 1 marks the "first bell" and brings pupils and students back to school, marking the end of summer and the beginning of a new school year. With school, civil society returns as well, with a variety of civic education activities, events, and opportunities for engagement. Our Highlights this week spotlights a new online, remote-friendly version of a civics course that will soon be available to pupils. Students from Eastern Ukraine participate in new leadership session. At the local level, civic participation campaigns educate on a variety of issues, from environmental policy to gender awareness. And in ourbrief, be sure to check out our data on the issue of corruption within schools and a brief on the evolution of civic education in Ukraine.
****
Our News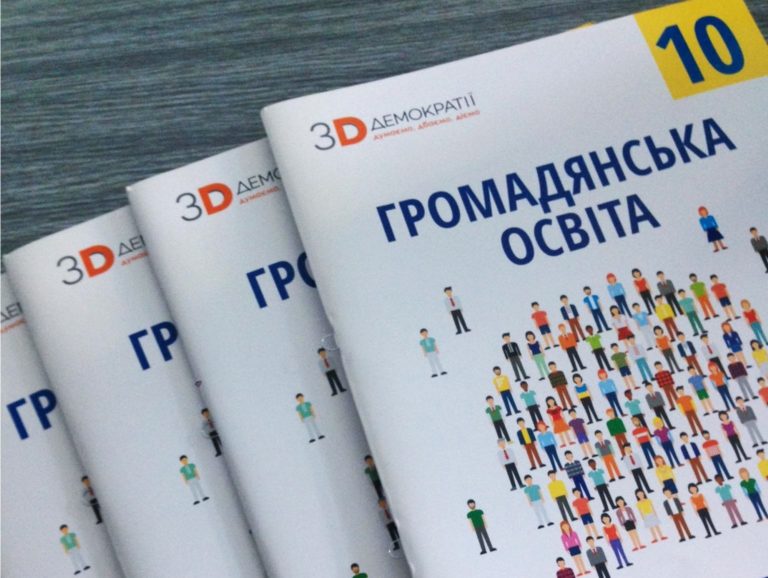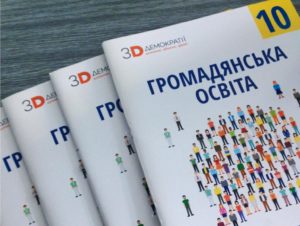 Our New Online Civic Education Course for Schools 
Quarantine restrictions should not hinder high quality education at schools. For this reason, this autumn we are launching a new online course on civic education. It is being designed for high school children that study remotely due to quarantine restrictions or have chosen distance learning or homeschooling.
The content of the online course is based on the current mandatory civic education course for 10th grade and the school textbook "3-D Democracy: Think, Care, Act," which was earlier developed by Nova Doba under USAID/ENGAGE's activity and approved by MOES. The online course aims to provide a fundamental knowledge and understanding of the environment of a democratic society among Ukrainians and to involve them in civic initiatives at the national, regional, and local levels. Stay tuned!
****
Our Weekly Chart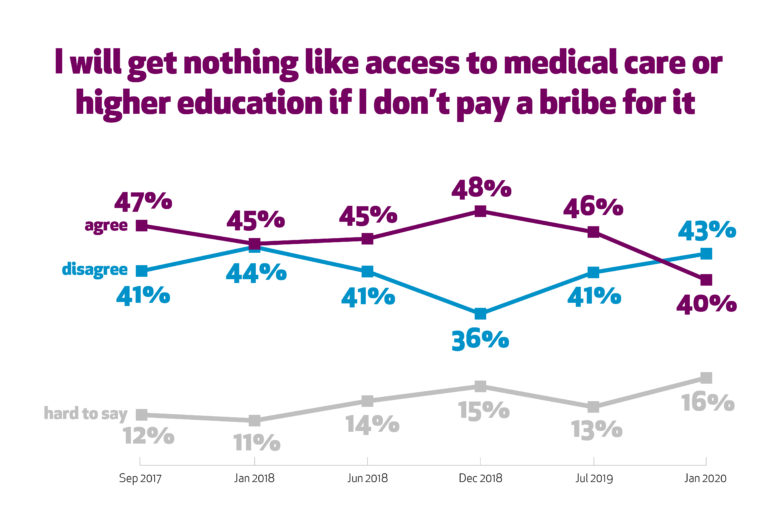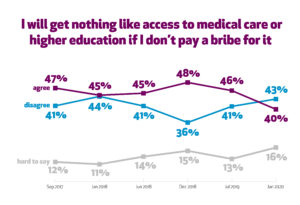 For each of us the beginning of the school year has different associations: for some it's the beginning of studies and coming back to work after the summer holiday season, and for some it's additional expenses. Often, Ukrainians have provided a number of informal payments because they believed that without paying a bribe, they would get nothing like access to higher education or medical care. But times are changing! According to the data of our Citizen Engagement Poll, an increasing number of Ukrainians no longer believe in the power of such rituals. Find more details in our chart.
****
Brief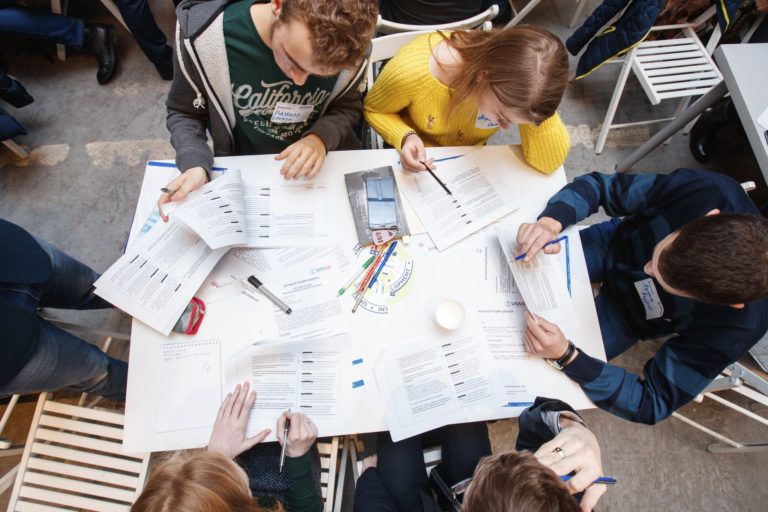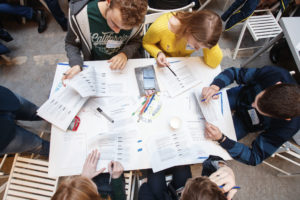 Civic Education Continues to Evolve in Ukraine
"Civic education, like all education, is a continuing enterprise and conversation… Each generation has an obligation to pass on to the next, not only a fully functioning government responsive to the needs of the people, but the tools to understand and improve it." In our analytical brief this week, we examine how civil society continues to advance civic education in Ukraine, focusing on two exciting new endeavors: the rollout of an online civic education course and a prize recognizing the best civics education teachers in Ukraine. Read more.
****
Partner News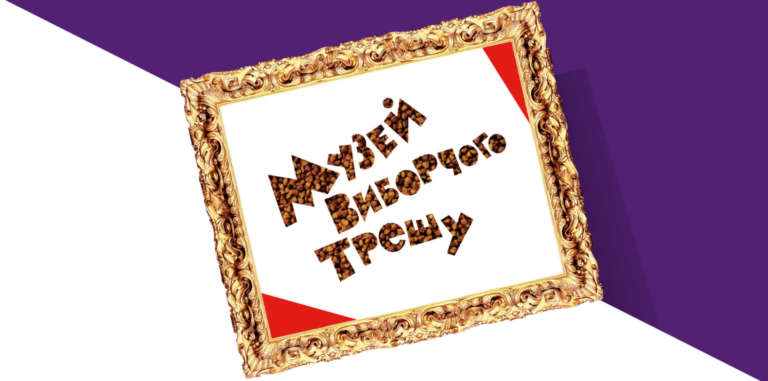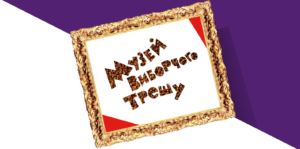 CHESNO Promotes Informed Electoral Choice Among Ukrainians
The CHESNO Movement continues opening Museums of Electoral Trash across the oblasts. This time, examples of vote buying, agitation with violations, black public relations on national and regional level, as well as accompanying infotainment events are presented in Cherkasy and in Zhytomyr. Museums serve as a reminder to citizens about the importance of informed electoral choice before the 2020 local elections. Read more.
****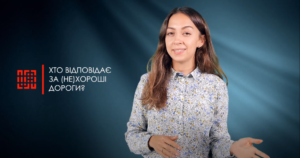 Centre UA Continues Raising Awareness of the Local Authorities Functions
On August 19, Centre UA, released a new video "Bad Road. Who is Responsible?" which explained local authorities' responsibilities on roads. The video also analyzes the program of "Big Construction," which was initiated by the President of Ukraine, Volodymyr Zelenskiy. It describes the competence of the State Agency of Automobile Roads of Ukraine and explains how mayors can influence road problems in the city. The video aimed at increasing citizens' awareness of the function of local authorities in the field of roads. In perspective, it will reduce the level of populism among politicians and candidates in the pre-election period. Read more.
****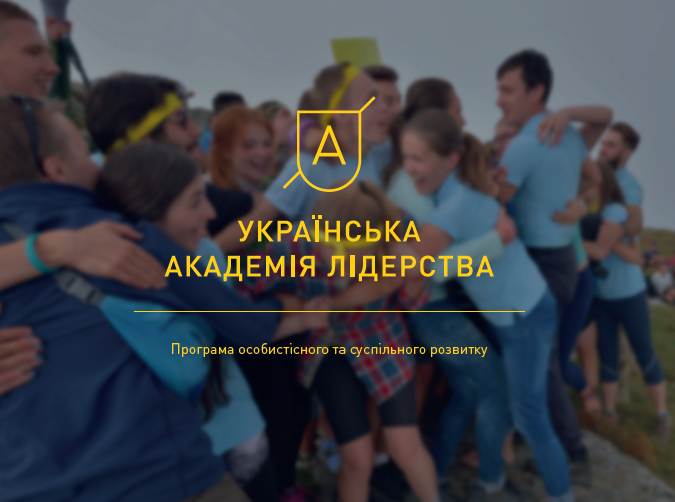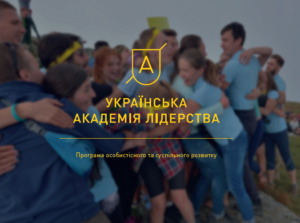 Young People from the Eastern Regions of Ukraine Study Leadership
On September 2-3, the Ukrainian Leadership Academy, in partnership with WNISEF and Red Cross Youth, is planning to conduct "Basic Youth Leadership Training." It is aimed to build leadership skills, emotional intelligence, active listening, goal setting, teamwork, project management and fundraising for young Ukrainians from Kharkiv and the Dnipropetrovsk Oblasts.
****
Regional News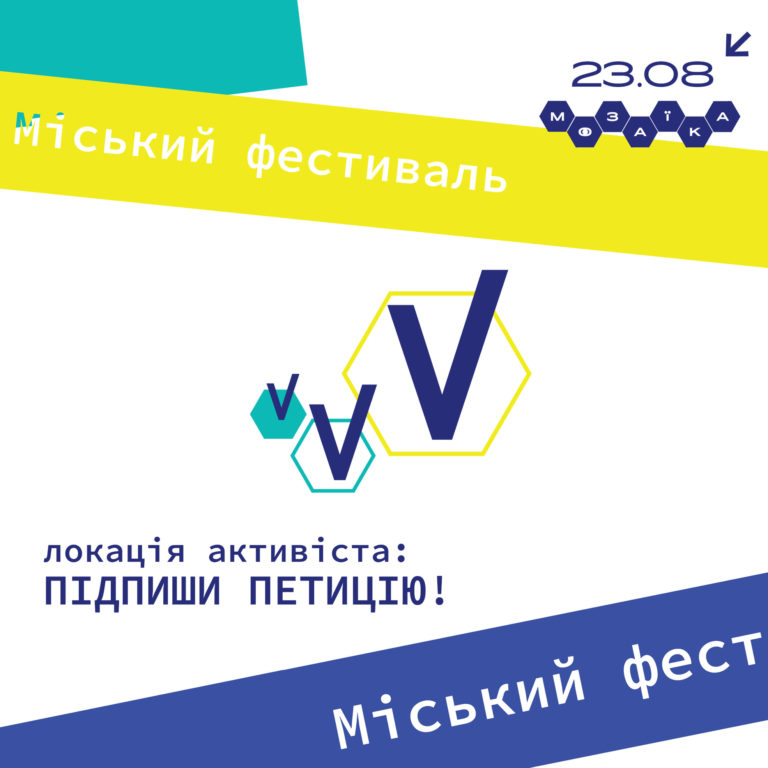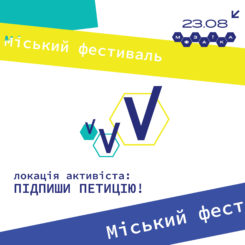 Enerhodar Activists Educate Citizens in Advocacy Activities of City Development
On August 23, Freedom conducted the city festival, which was the final event within their project "MOSAIC." The festival aimed to engage citizens in advocacy activities of city development in two areas: inclusion and environment. During the festival two municipal programs designed under the project were presented, "Inclusive Enerhodar" and "Enerhodar Do Recycling." During the festival, participants could join in signing a petition to the city council of Energodar on the implementation of the "Inclusive Energodar" program in the city.
****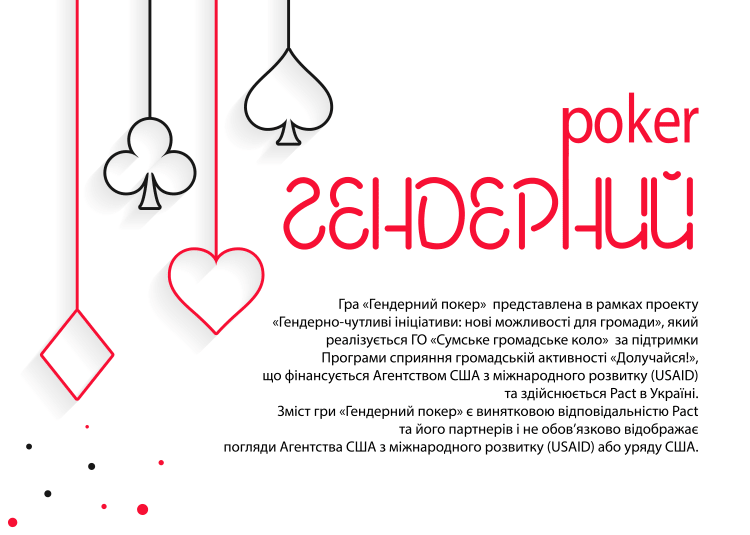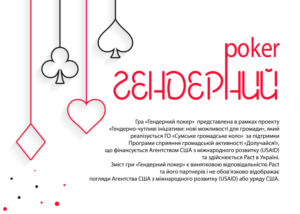 Play GenderPoker To Expand Your Knowledge on Gender Discrimination
On August 31, Sumy Public Circle conducted an online presentation of the game "GenderPoker," designed to raise public awareness of gender stereotypes, prejudices, discrimination and ways to overcome them within the project "Gender-Sensitive Initiatives: New Opportunities for the Community." The online game can be useful for public activists, members of non-governmental organizations, representatives of public authorities and local governments, united territorial communities, media, student youth, and those who are interested in gender issues. Read more.
****
Civil Society News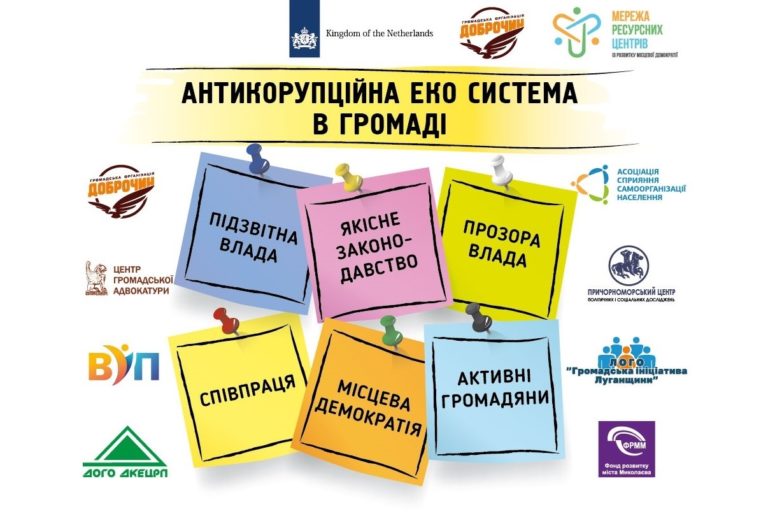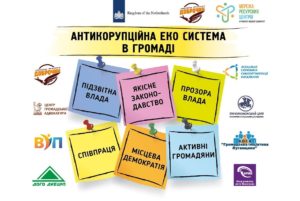 Regional Citizens Study the Fundamentals of Anti-Corruption Literacy
On August 20, the Network of Resource Centers for the Development of Local Democracy conducted three anti-corruption literacy lectures, which took place simultaneously in communities of the Chernihiv, Luhansk, and Kherson oblasts. Anti-Corruption Literacy Courses is an open platform and an opportunity to express one's own opinion, be heard, and find like-minded people. The format of the event gave the participants the opportunity to get acquainted with the step-by-step algorithm of fighting against corruption and discussing issues of public education. After all, the effective fight against corruption requires not only the political willpower and desire, but also quality education. Read more.
****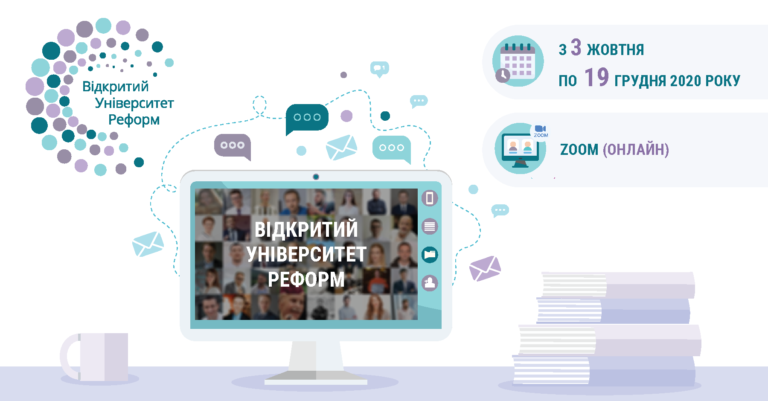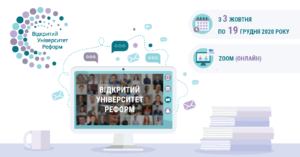 Open Call for the 12th Open University of Reforms
This fall, the Open University of Reforms announces an open call for participating in the 12th educational project on reforms.The organizers are looking for proactive and responsible people under the age of 25 who aspire to reform the country, are ready to attend Saturday's online classes for three months, dream about having internships in leading CSOs and implementing a team project on reforms. You can join the team of reformers by applying at this link by September 8, 2020.
****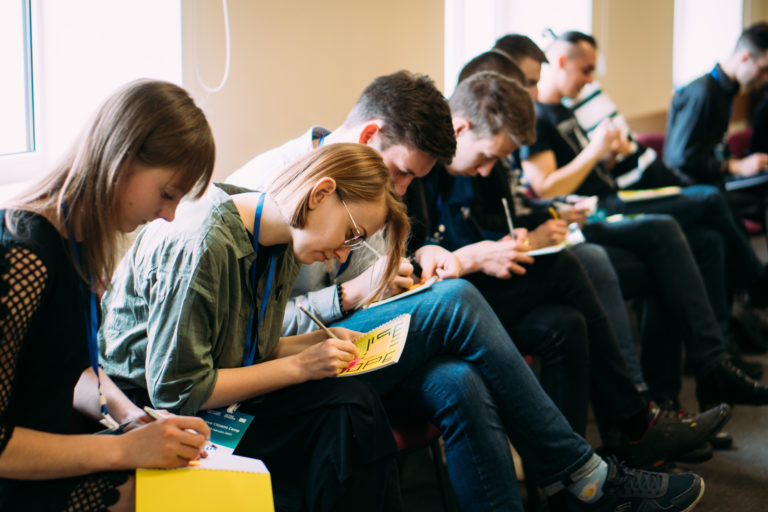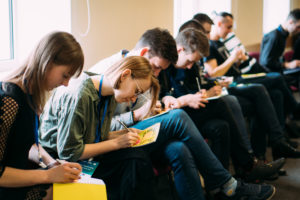 The Active Citizens' Camp Teaches Ukrainians Sustainable Community Development
For three weeks, about 40 participants from all over Ukraine took part in the Active Citizens' Camp, a platform for youth leaders, this time focusing on sustainable community development. Participants learned about the meaning of identity and dialogue, how a community can work for the benefit of their city, amalgamated territorial community or village, talked about sustainable development goals and practiced their soft skills. At the end of the camp, a new community of active citizens in Ukraine will implement eight social action projects. Read more.