«The man who moves a mountain begins by carrying away small stones,» Confucius said. This quote goes well with preaching about learning and mastering, as well as about time and progress. On the other hand, this well illustrates the evolving nature of aging and maturing when a person becomes more experienced and savvier. In this issue of our newsletter, we provide the insights into the growing participation of youth in civic activities and life in their communities alongside with the recent news from USAID/ENGAGE and our partners, as well as the selection of the most important news from the Ukrainian civil society.
****
Our Weekly Chart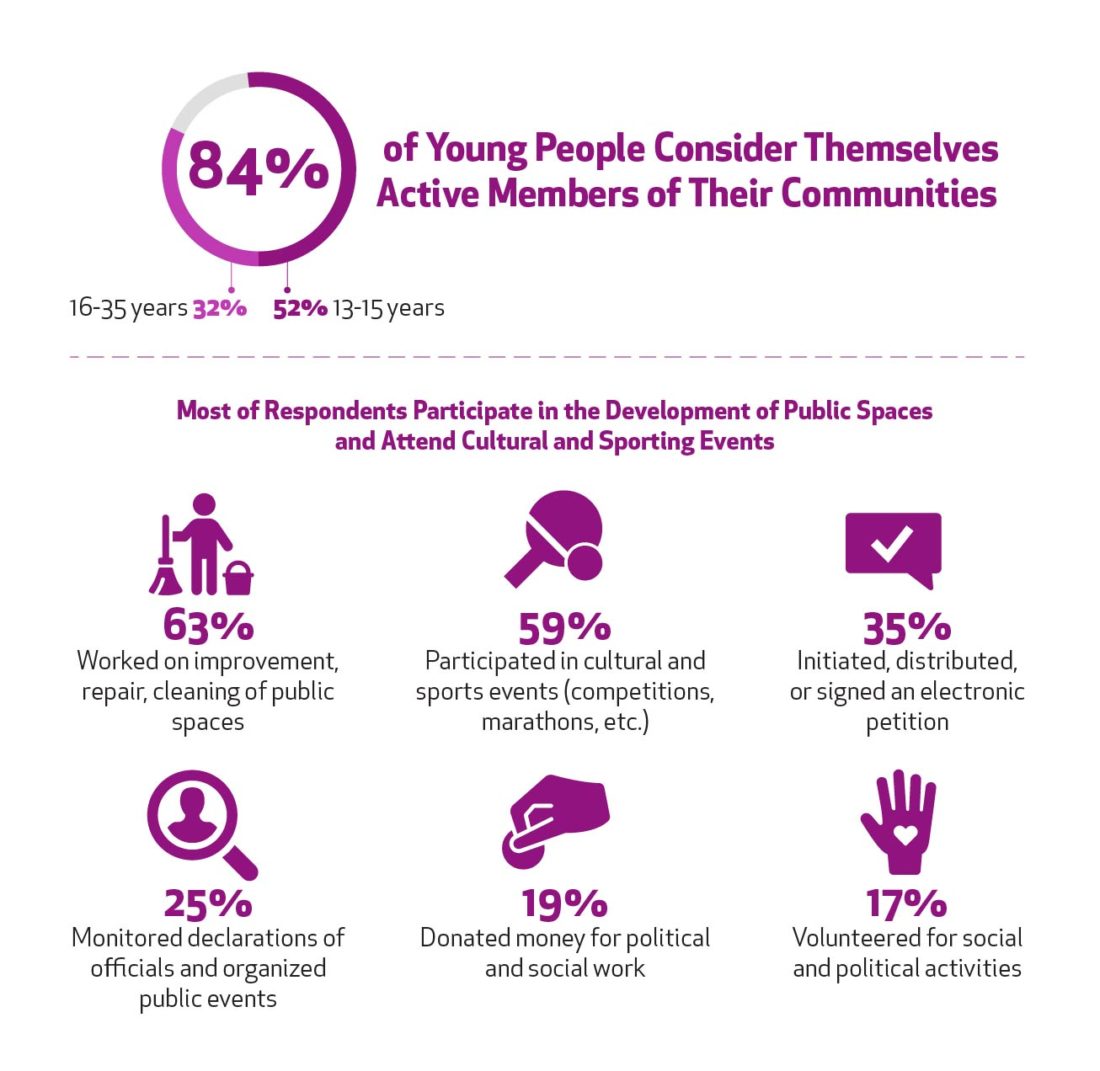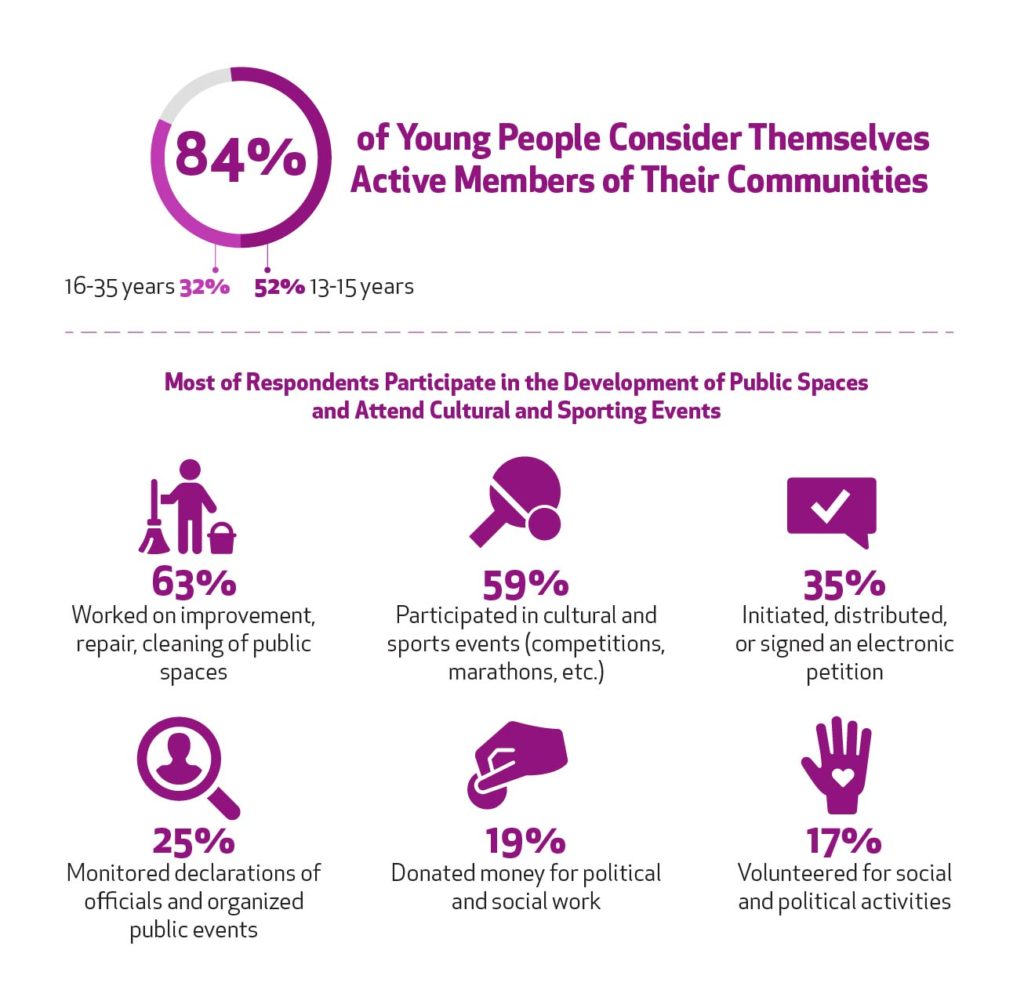 Youth activism is on the rise around the globe. More and more young people step up to make this world a better place – end poverty, improve ecology and encourage others to take action. One day they will become world leaders, well-known scientists and recognized activists. But what do we know about Ukrainian youth today? According to the latest data of the IREX national youth survey, 84% of young people consider themselves active members of their communities – 52% of respondents aged 13-15, and 32% aged 16-35 think so. Among most popular activities, Ukrainian youth was mainly engaged in the development of public spaces (63%) and participation in cultural and sport events (59%). Find more details in our weekly chart.
****
Our News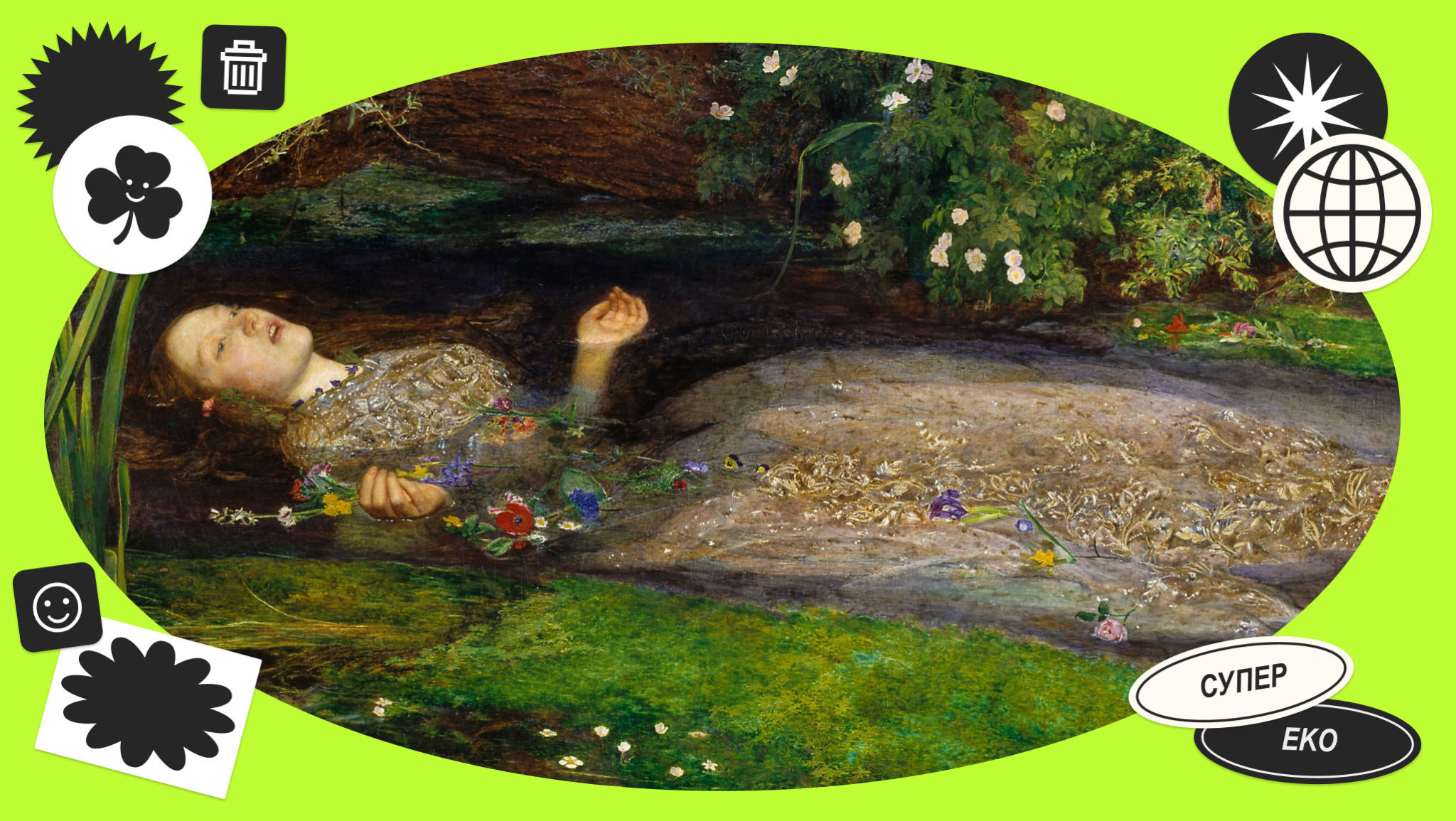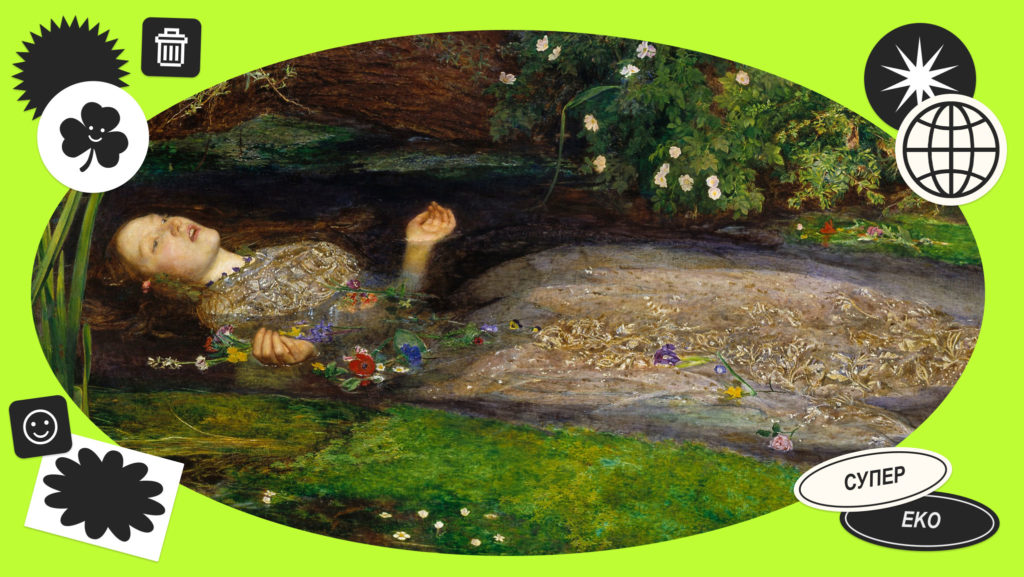 ECOnomize the Planet: Test Your Knowledge of Eco-Lifestyle
Together with Platfor.ma, USAID/ENGAGE activity and the All-Ukrainian Association of Music Events (VAMP) launched a quiz to check how close you are to an eco-friendly lifestyle. The explainer article is compiled of the answers of the environmental experts to the most essential issues of everyday life that can be transformed into and eco-friendly habits. Take a quiz and get a chance to win valuable prizes. Find more information by the link below.
****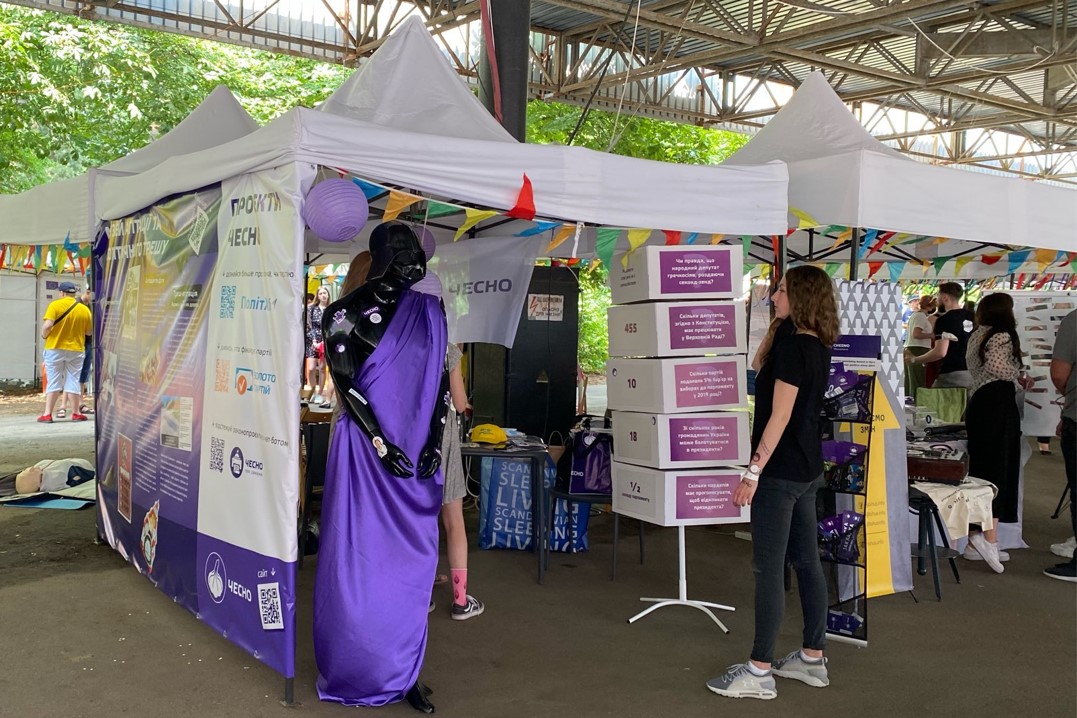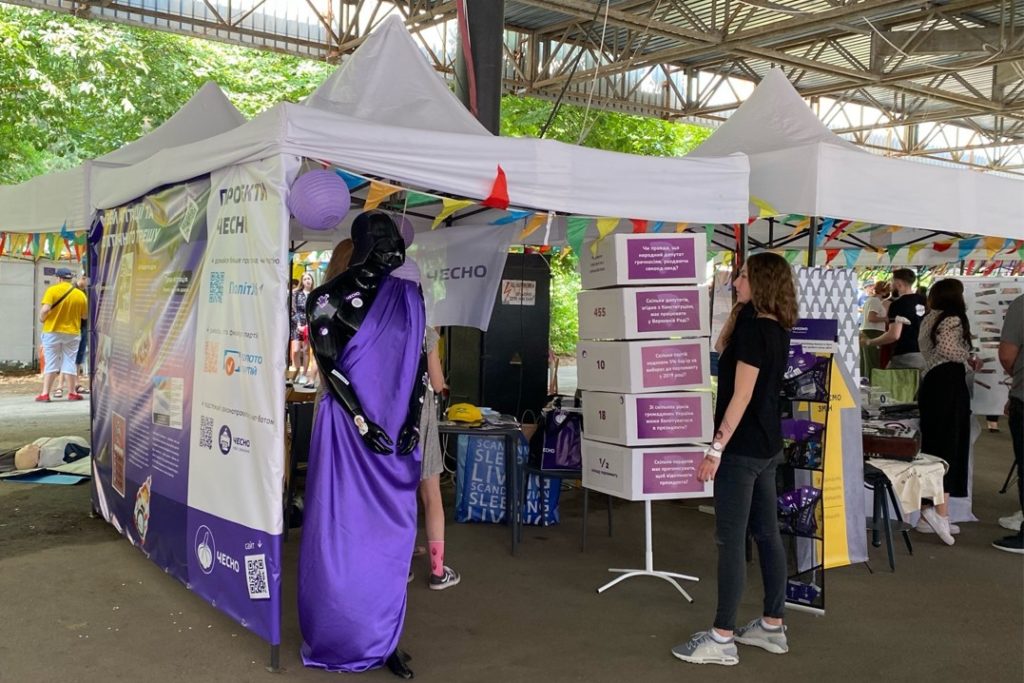 NGO Alley Promotes Activities of Ukrainian CSOs Among Atlas Weekend`s Visitors
This year, NGO Alley gathers the most creative civil society organizations at Atlas Weekend music festival to showcase the positive changes made by activists in the areas of education, culture, health and inclusion. This is a unique collaboration that enables CSOs, including USAID/ENGAGE partners to showcase their projects and engage festival guests to their activities.
****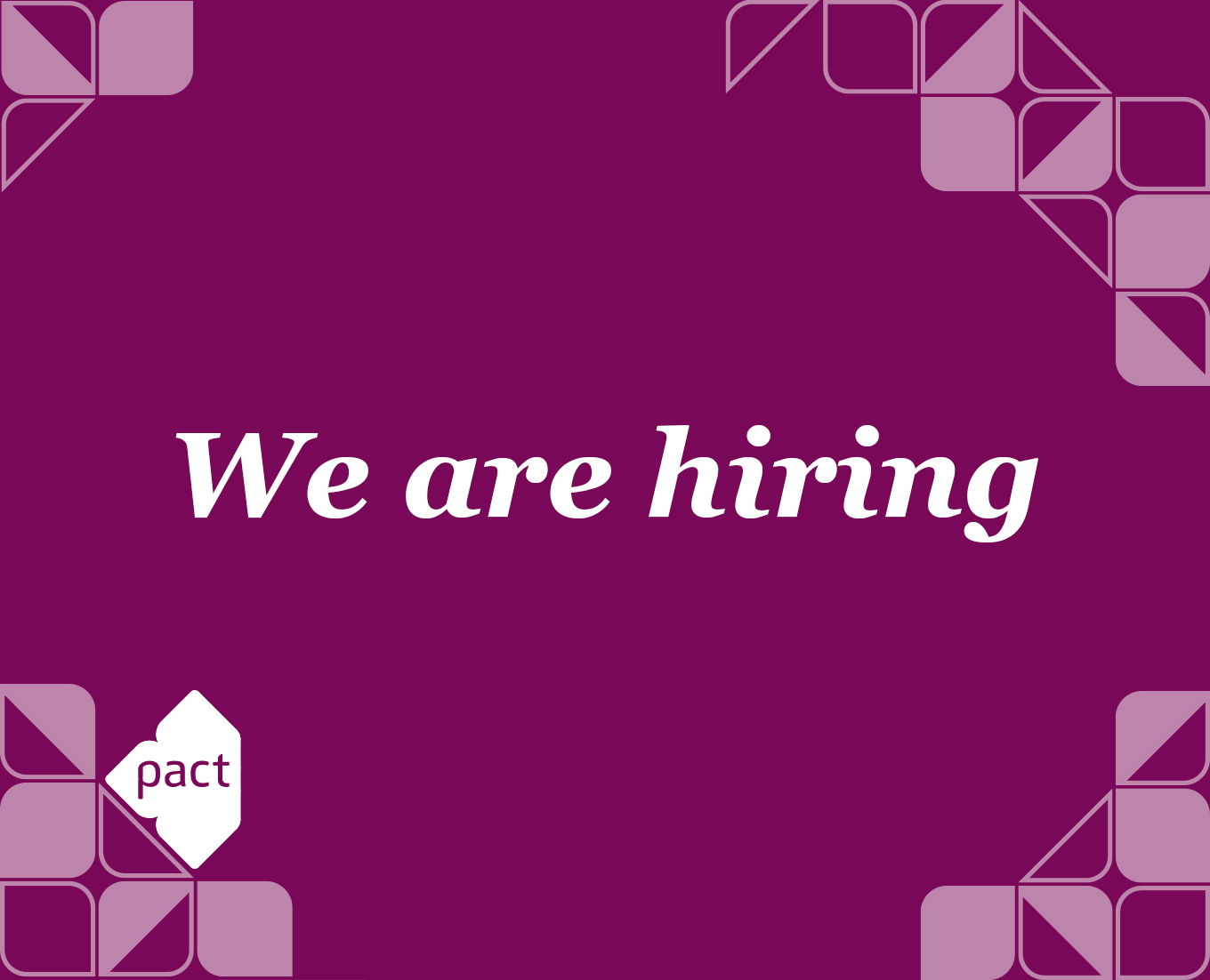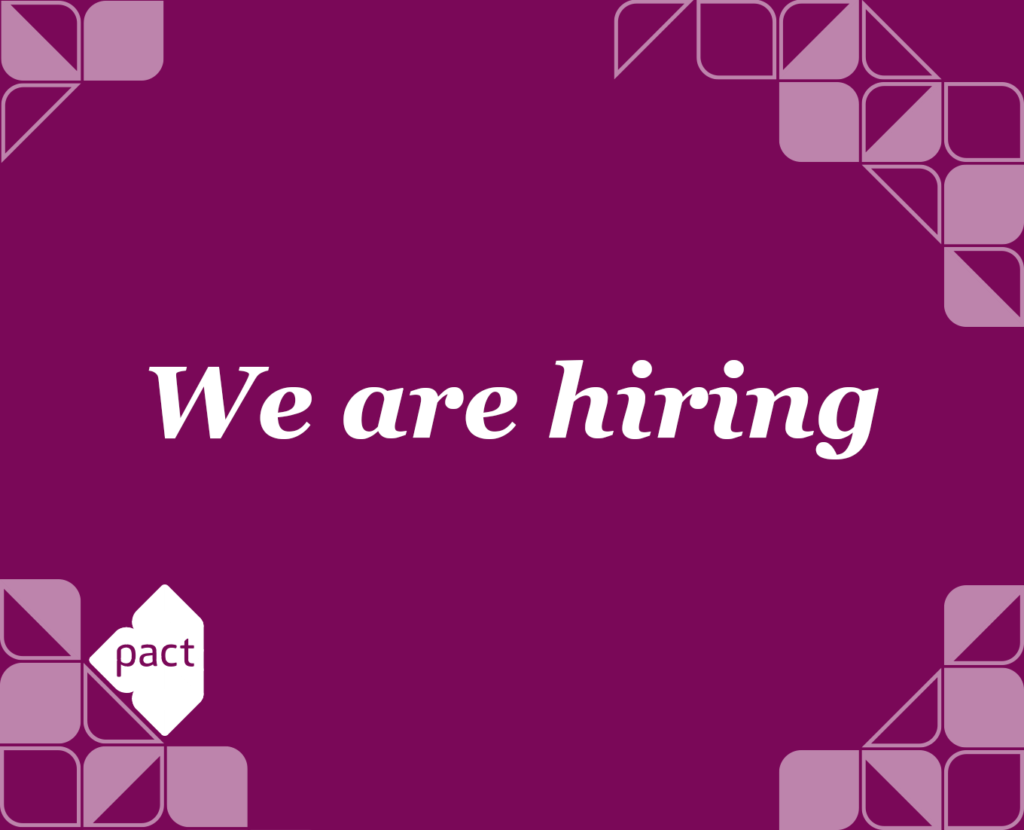 We are Hiring!
Last call for your applications! Pact Inc. seeks candidates to fill the position of Procurement and Finance Assistant and Field Representative in Kherson for the USAID/ENGAGE Activity. Click on the links and submit your applications!
****
Partner News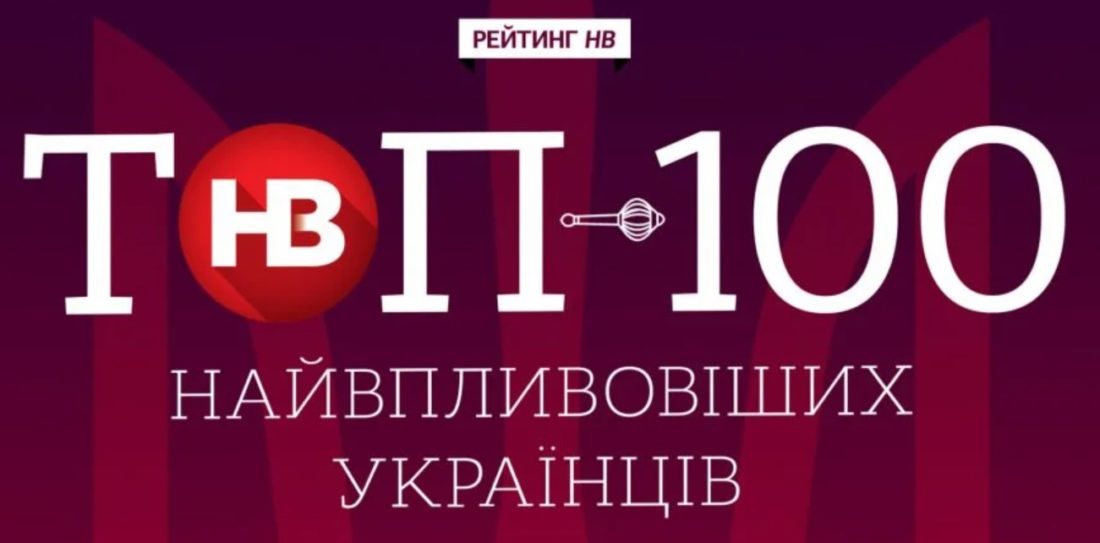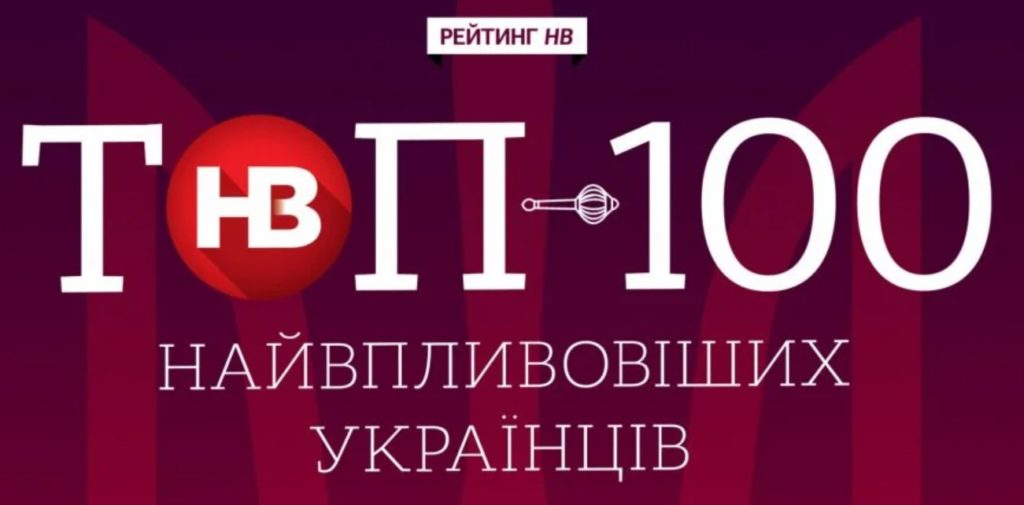 USAID/ENGAGE Partners Recognized Among Most Influential People of Ukraine
Congratulations to our partners from Anti-Corruption Action Center! This year three of AntAC team members were recognized among most influential Ukrainians. Focus`s annual ranking «Top 100 most influential women of Ukraine» included Daria Kaleniuk, co-founder and executive director at AntAC (37), and Halyna Chyzhyk, AntAC`s expert (76), while Vitaliy Shabunin, head of AntAC's board was ranked 66 in NV`s ranking of «Top 100 most influential people of Ukraine».
****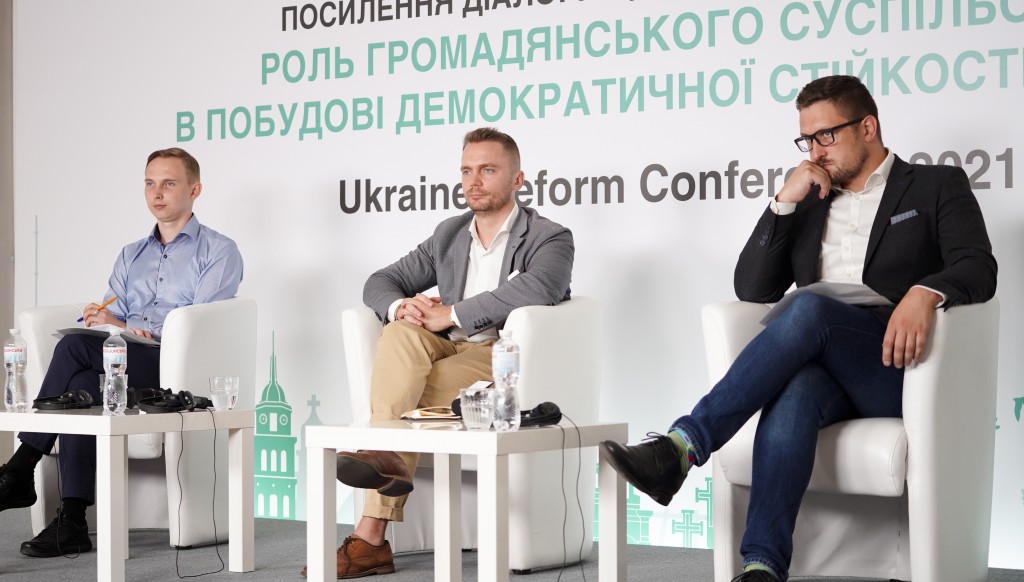 RPR Holds Online Event «Enhancing Dialogue on Reforms Progress: Civil Society Role in Building Transparent Democracy Resilience of Ukraine»
On June 30, Reanimation Package of Reforms Coalition jointly with the Embassy of the Republic of Lithuania, the German Marshall Fund of the United States and the Transatlantic Task Force on Ukraine organized an online discussion with the participation of leading politicians, diplomats and public experts. The event was organized within preparation for the Ukraine Reform Conference, which is a key annual international event dedicated to the expert discussion of reforms progress in Ukraine.
****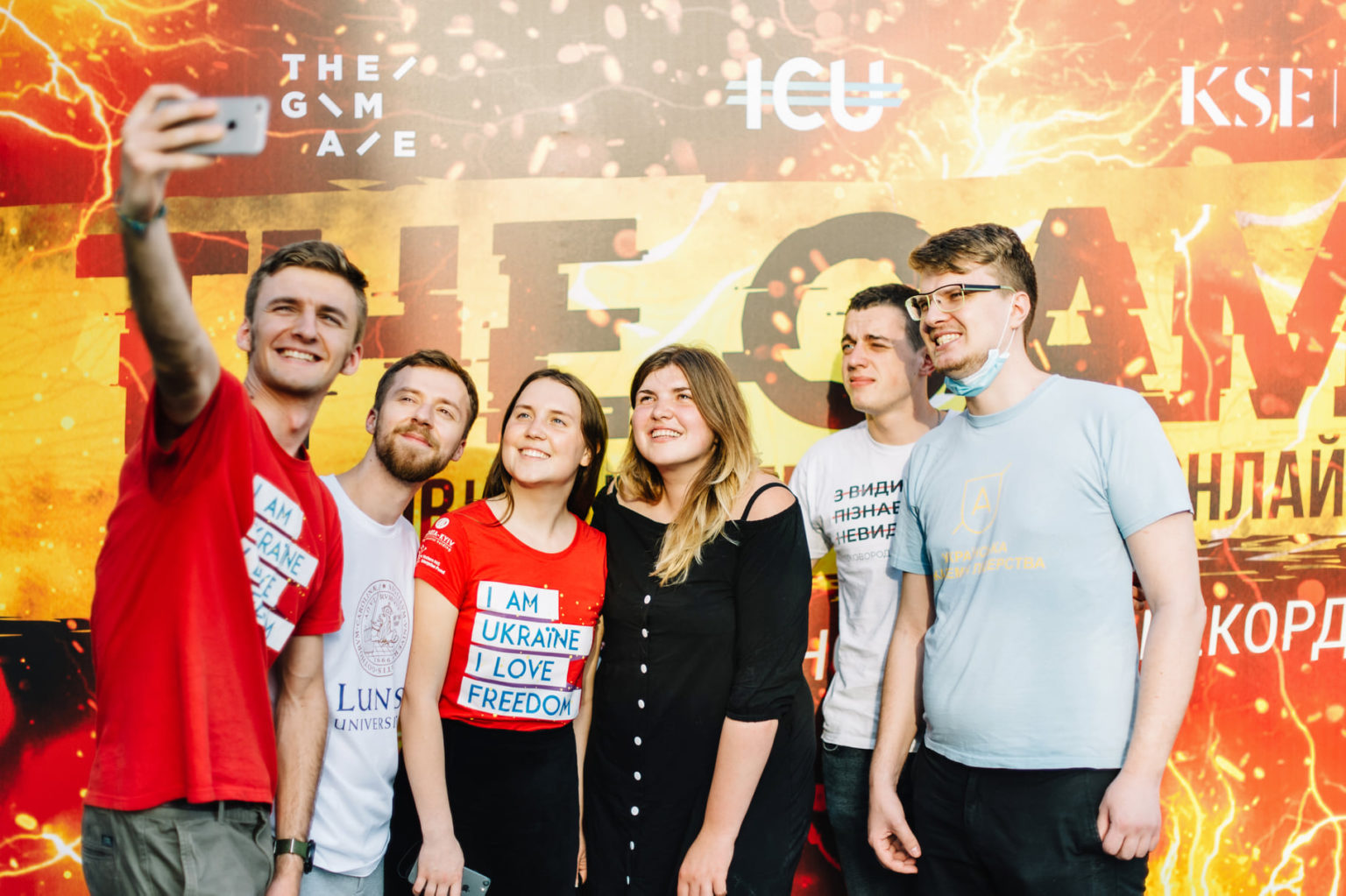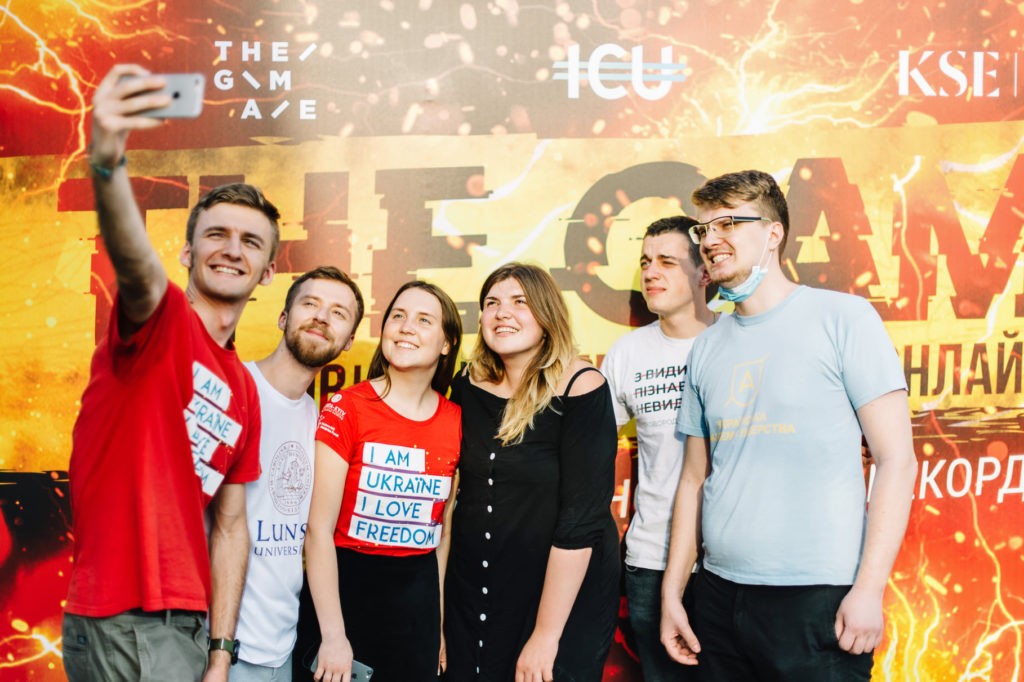 ULA Graduates Join the Guinness World Record
Graduates and members of the Ukrainian Leadership Academy joined the world's largest intellectual online trivia game, which was attended by 1,837 people! The previous record was set in China. The game lasted 1 hour and 5 minutes – that was the requirement for the record.
****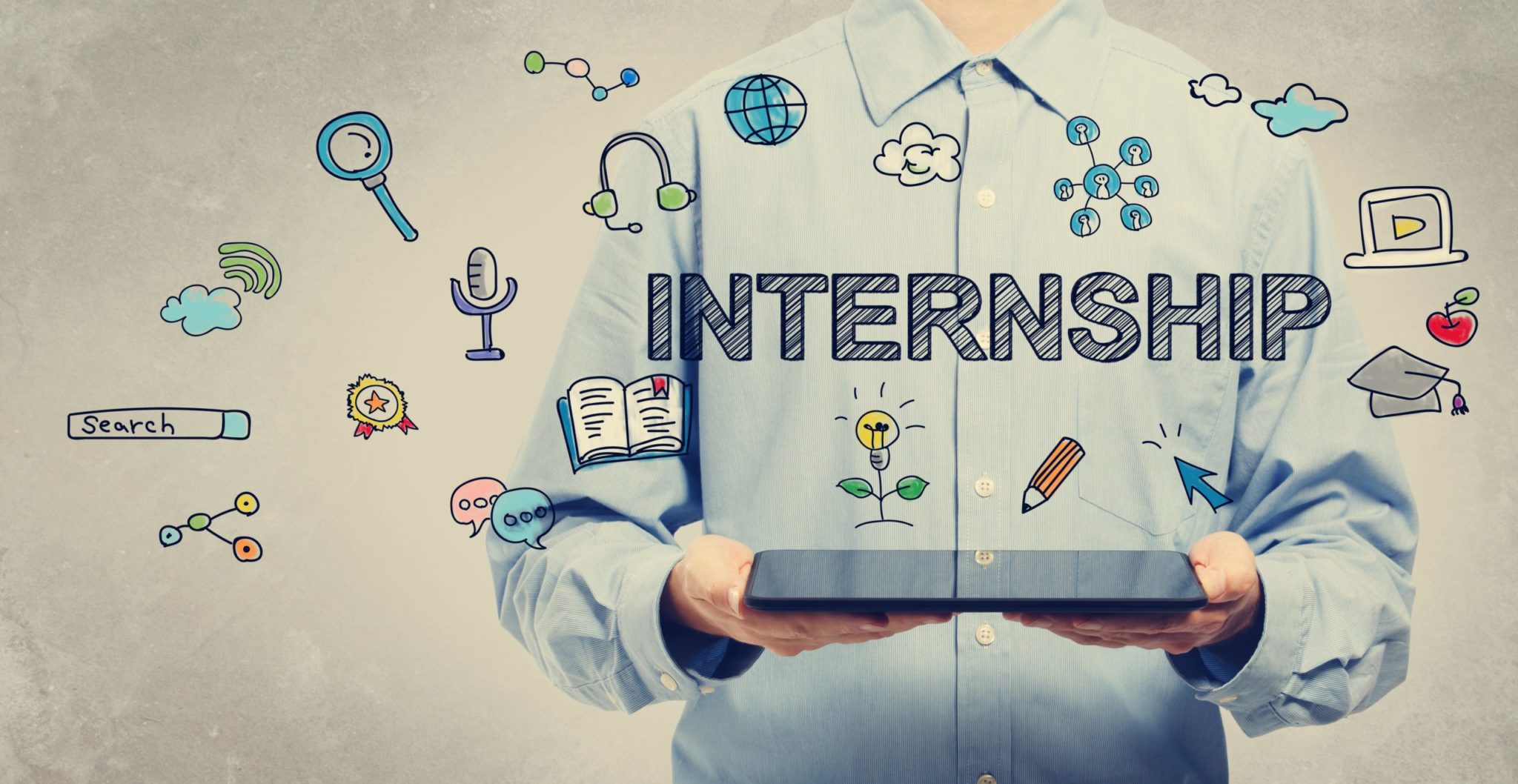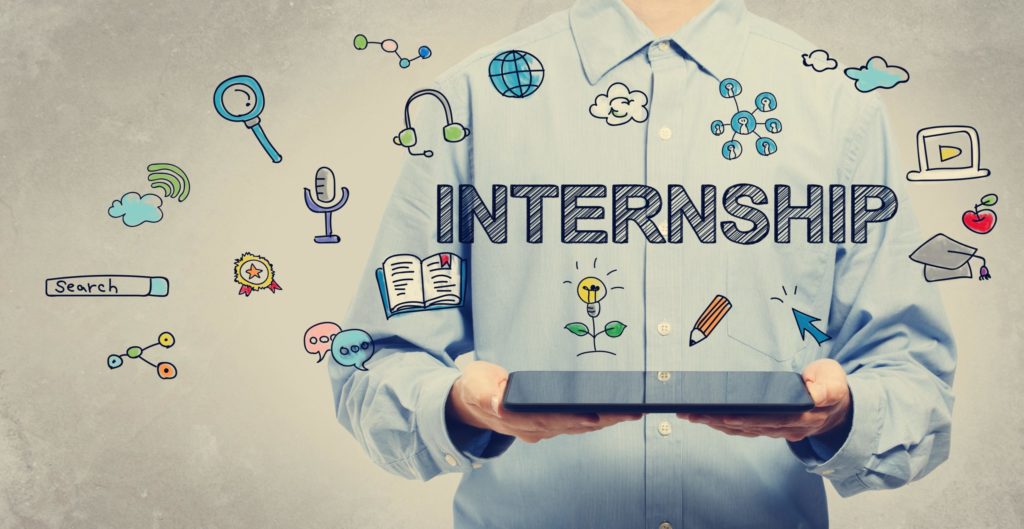 New Internship Opportunity at VoxCheck
Our partners from VoxUkraine are looking for interns who will catch politicians in a lie, manipulation and populism; debunk myths about the most popular topics of 2021; refute fakes within the Facebook Third-Party Fact-Checking Program; prevent the spread of misinformation with the help of explainers on important social topics. The internship will start on July 12 and will last until October 15. Applications are accepted until July 9.
****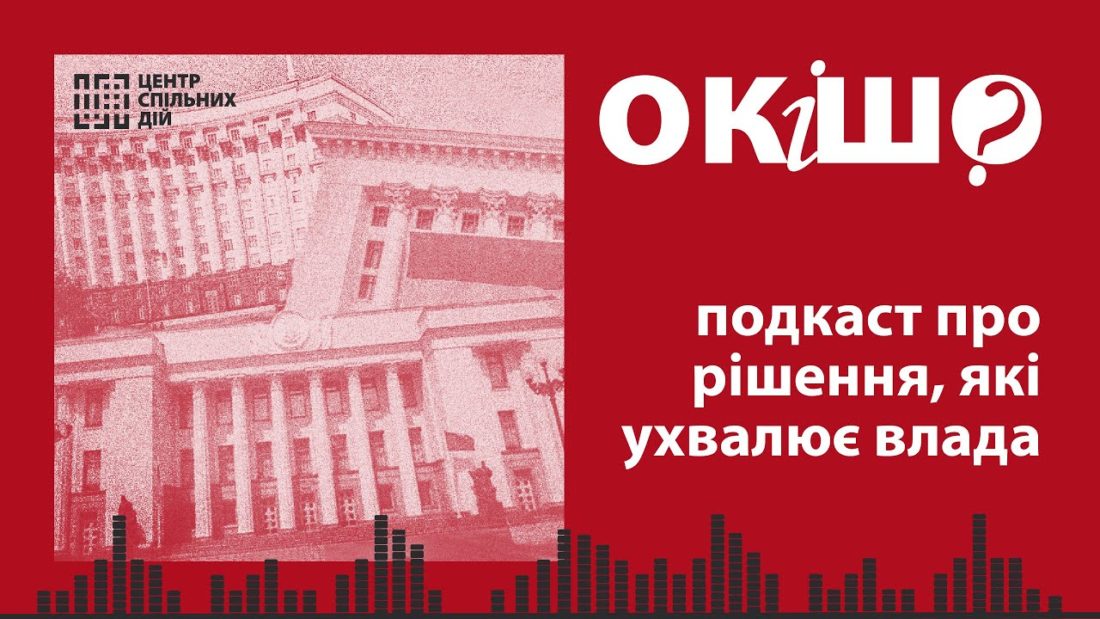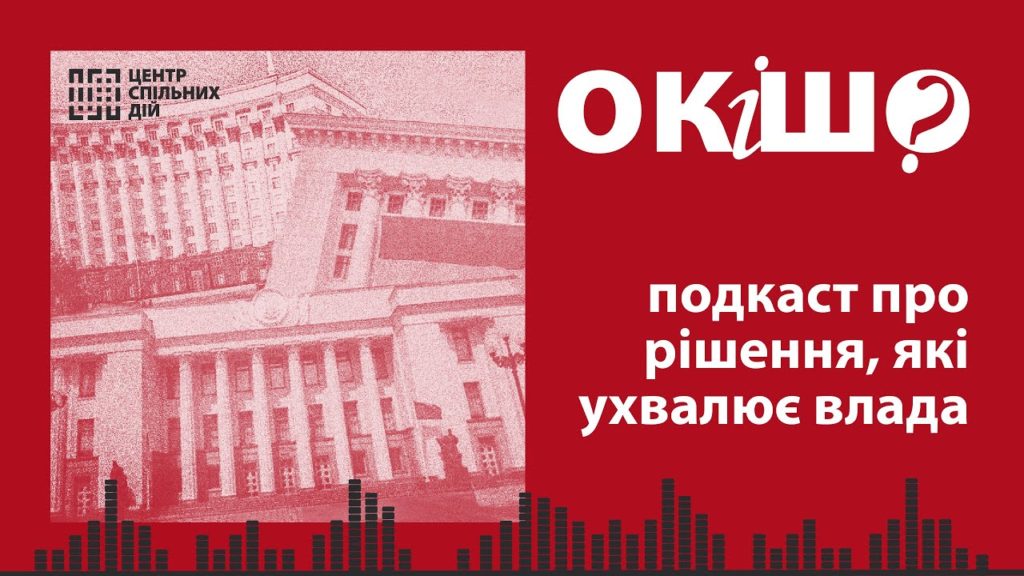 Centre UA Release New Episode of the «Ok, So What?» Podcast
Centre UA released the 49th episode of the «Ok, So What?» Podcast. What will the podcast be about? About all these decisions of our authorities which are not always clear. Sometimes there are so many of them that citizens cannot tell which are good and which threaten democracy. Center UA filters out the most important initiatives and decisions of the parliament, government and president and talks about them in a simple and clear language.
****
Civil Society News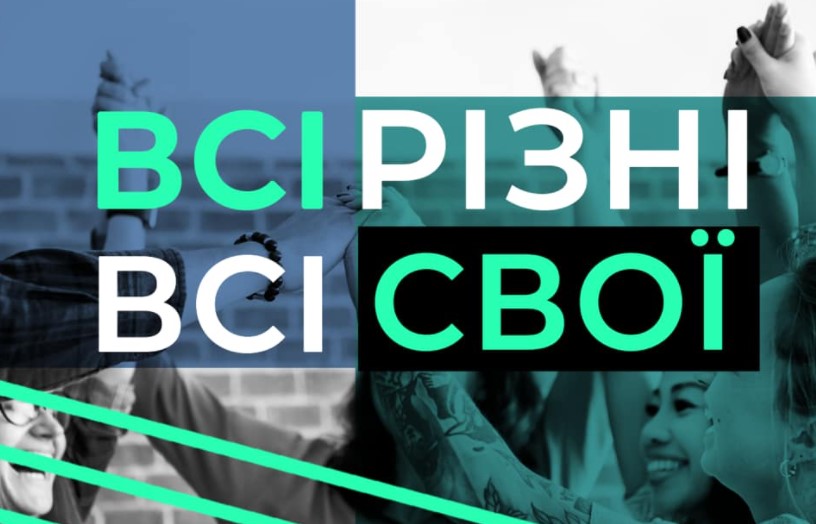 UNITY is Seeking Youth Participants for «All Different All Ours» Program
The program aimed at developing civic activism and awareness, inclusion, communication and emotional intelligence, adaptability, and lifelong learning. Youth will participate in two-day trainings in July conducted in their hromadas. After training, participants will develop and implement grassroots initiatives in their communities to promote pluralism, inclusion, and diversity. Experienced mentors will support creating and implementing the grassroots initiatives. Application deadline is July 11.
****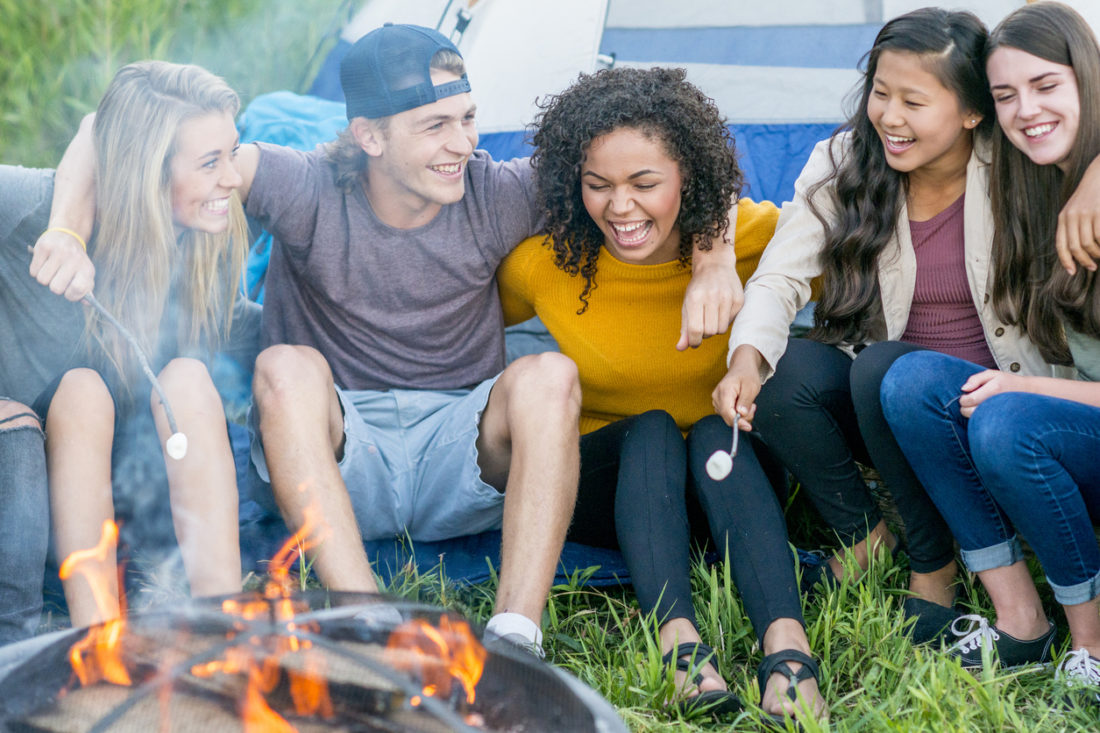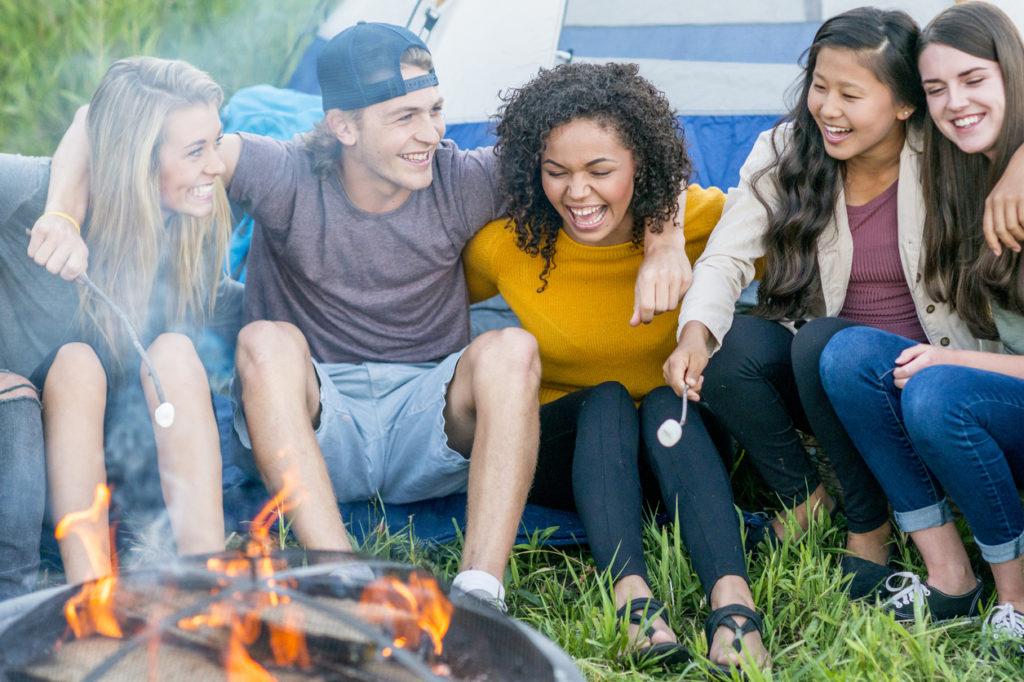 Offline Camp «Summer School of Sustainability»
The Summer School of Sustainability is a 6-day project in the format of a camp for young people from all over the country implemented by the Estonian-Ukrainian program "Sustainable Ukraine", the All-Ukrainian Youth Center and the Ministry of Youth and Sports of Ukraine. The camp`s program is full of lectures, talks and workshops by top speakers and mentors. The camp will take place near Kyiv on August 1-6, 2021. The organizers provide participants with food, accommodation and transfer from Kyiv. Applications will be accepted until July 15.
****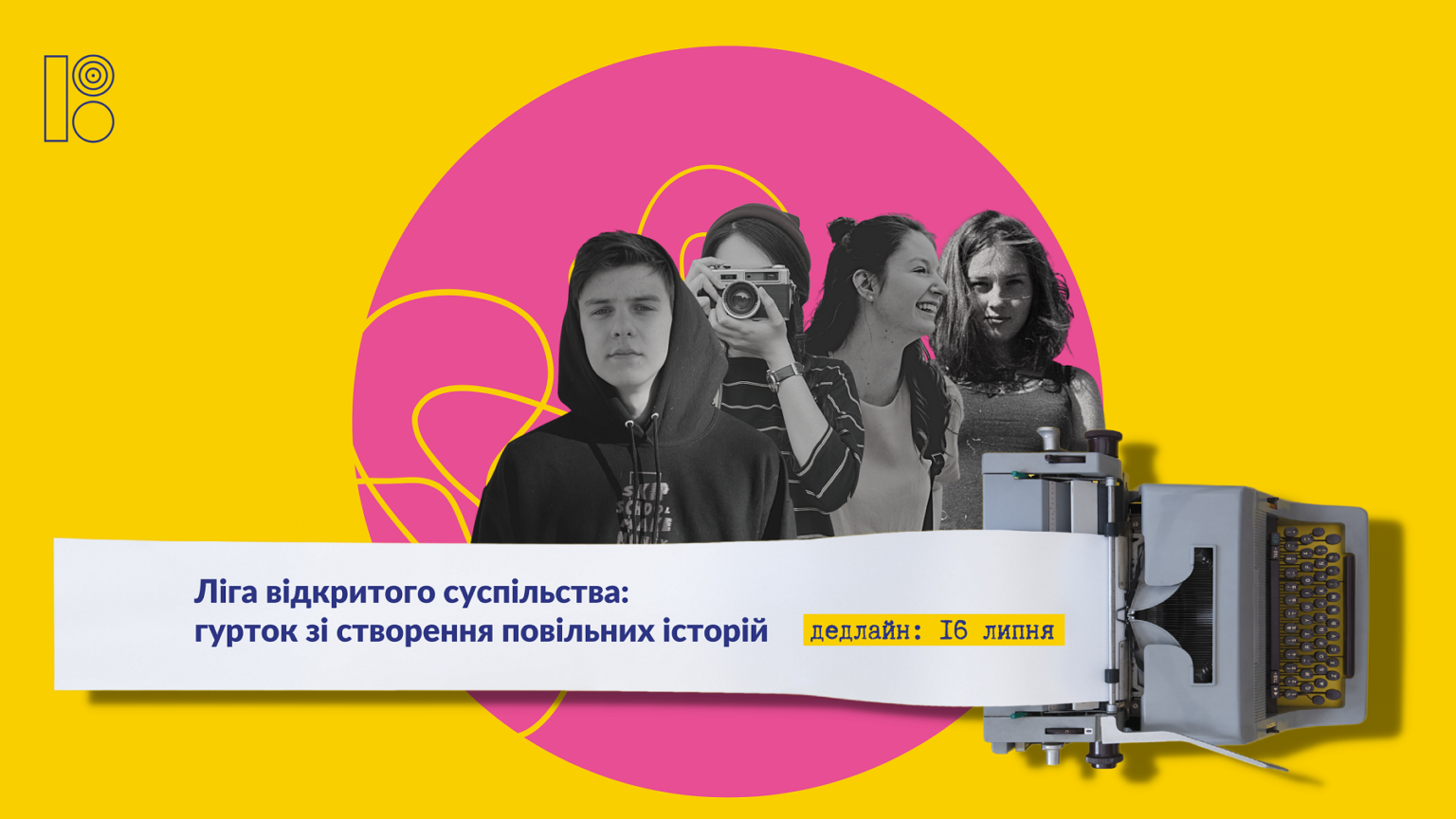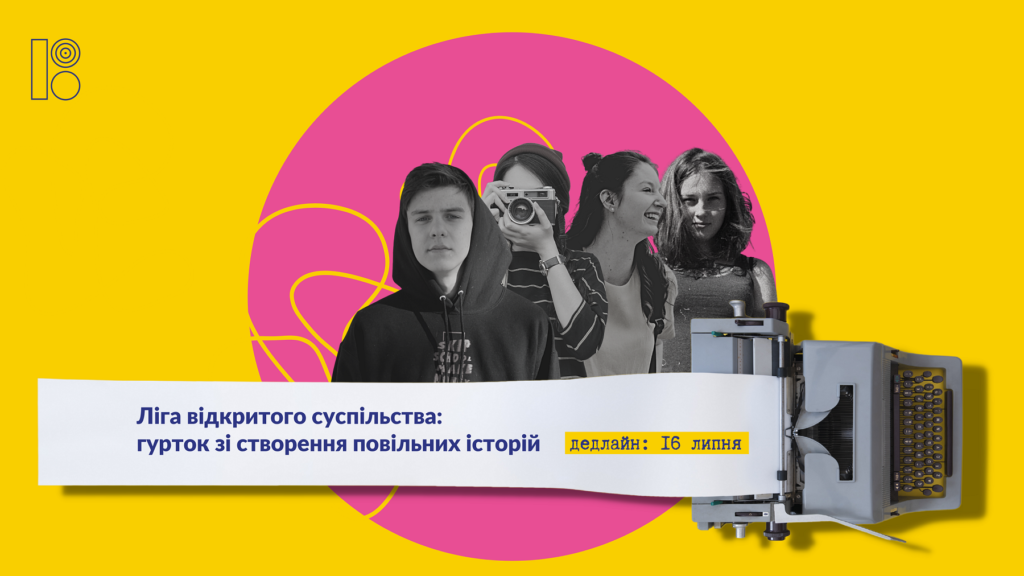 The Open Society League – a Workshop for Creating Slow Stories
The International Renaissance Foundation is announcing an open call for applications to Open Society League, a workshop for beginner bloggers who want to share honest stories about important things. Selected participants will learn from the best journalists, bloggers and experts; meet inspiring people; seek your special voice and learn how to distinguish the important from the secondary; practice creating and spreading slow stories. Deadline for applications is July 16.
****
What We Read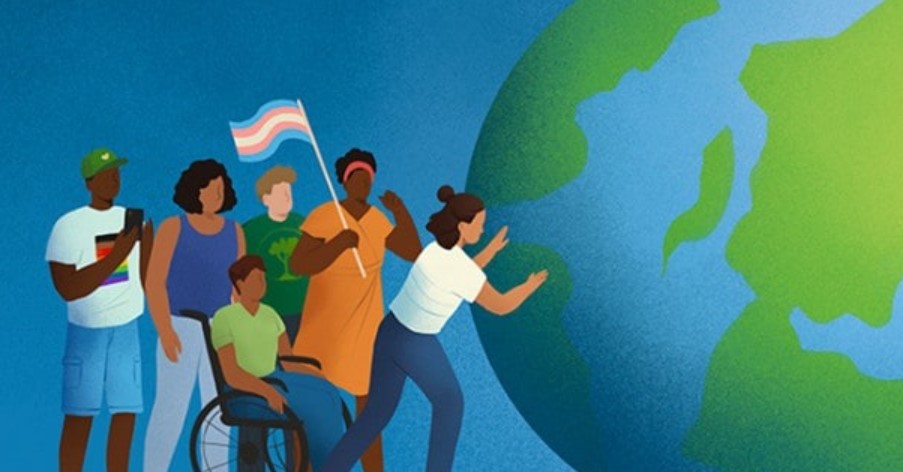 Millennials and Generation Z came of age while online platforms and social media gave them the ability and power to share their opinions, influence distant people and institutions, and question authority in new ways. These forces have shaped their worldviews, values, and behaviors. We offer you to check this 2021 Deloitte Global Millennial Survey to learn what is important for these generations and what influences their values and choices.
****