Mahatma Gandhi once said: "Keep your behavior positive because your behavior becomes your habits. Keep your habits positive because your habits become your values. Keep your values positive because your values become your destiny." Indeed, values tell us a great deal about an individual's thoughts, actions, and future. And on a societal level, values can provide an indication about a country's democratic growth. This week's issue of Highlights explores civil society's and Ukrainians' values, including values of freedom of expression, equality, and human rights. Our weekly data visualization shows Ukrainian's value for their homeland. A partner's round table stresses the value of accessibility for people with disabilities. At the regional level, public voting efforts ensure the value of expressing citizens' views. And development of the new national strategy catalyzes the value for civil society.
****
Our Weekly Chart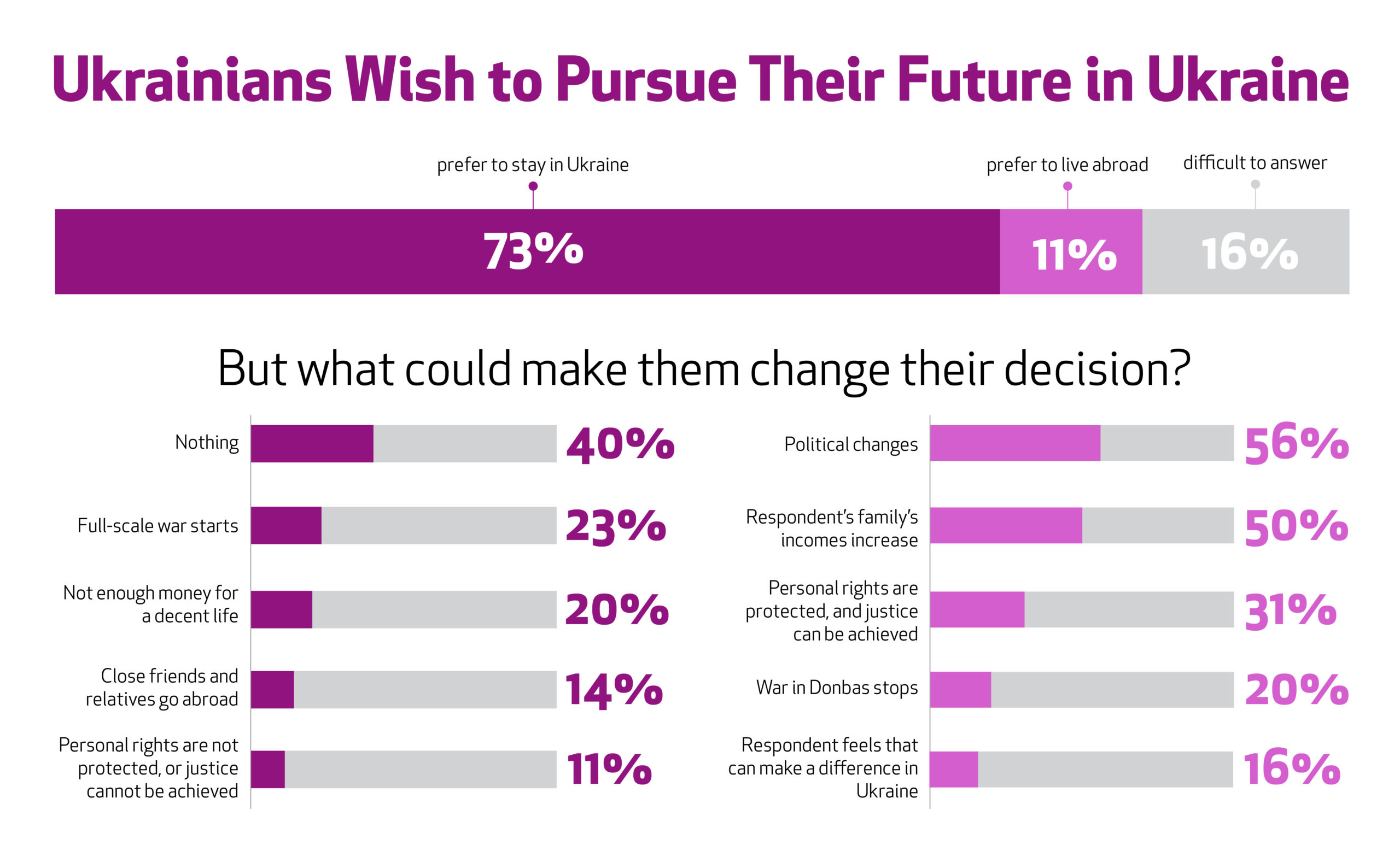 Results of our Civic Engagement Poll demonstrates that the majority of respondents (63.5%) are not ready to sacrifice freedom for greater security and well-being. Perhaps this value and the possibility to realize it in Ukraine became the basis for the following results – Ukrainians wish to pursue their future in Ukraine. The vast majority of respondents (73.4%) prefer to remain living in Ukraine five years from now, and more than a third (40.5%) would not change their mind. Among this subsample, the main reasons that might cause respondents to change their mind and leave the country are full-scale war in Ukraine (22.6%) or financial circumstances necessary for decent living (19.8%).
****
Our Analytics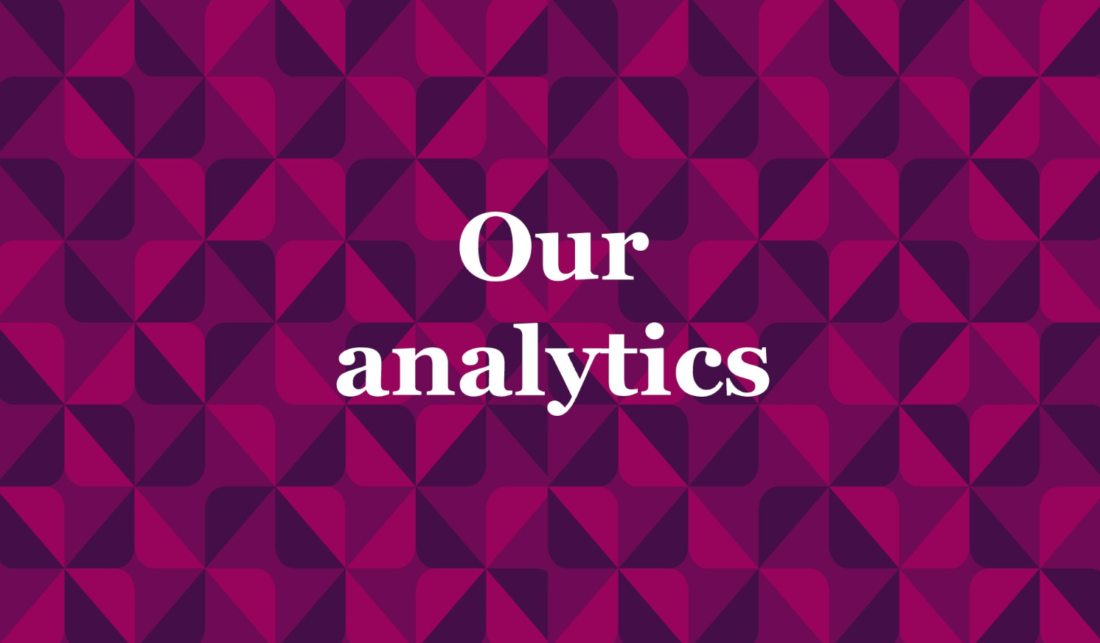 Values can indicate what citizens would expect of the state and how they interpret justice and effective governance. They shed light on citizens' mindset about collectivism, self-reliance, freedoms, power and authorities. To assess society's backbone of warding off potential threats to Ukraine's further democratization, we decided to zoom in on Ukrainians value system at the onset of the COVID-19 pandemic. Based on USAID/ENGAGE's recent Civic Engagement Poll, we present their beliefs about power, the role of the state, convictions how the rule of law plays out in every-day practice, and their disposition towards freedoms and citizenship. Find more in our analytical piece. Read more.
****
Partner News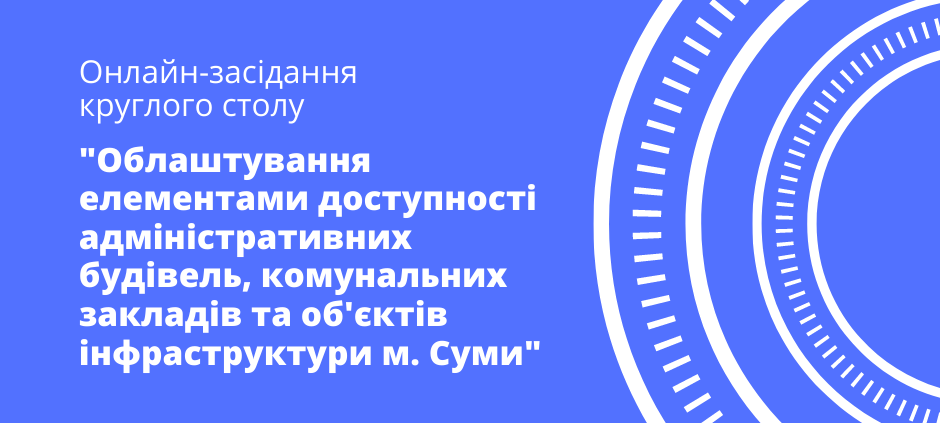 Online Round Table on Arranging Elements of Accessibility of Public Buildings Held in Sumy
Last week, the Bureau of Legal Communications conducted the online round table "Arrangement of Elements of Accessibility of Administrative Buildings, Utilities and Infrastructure of Sumy." Activists aimed to draw the attention of Sumy City Council officials to the problems of accessibility, present the results of public monitoring, and discuss best practices from other Ukrainian cities. Among the main problems faced by local citizens in the framework of accessibility is the lack audio-signaling traffic lights and neglect of new building standards on accessibility. Read more.
****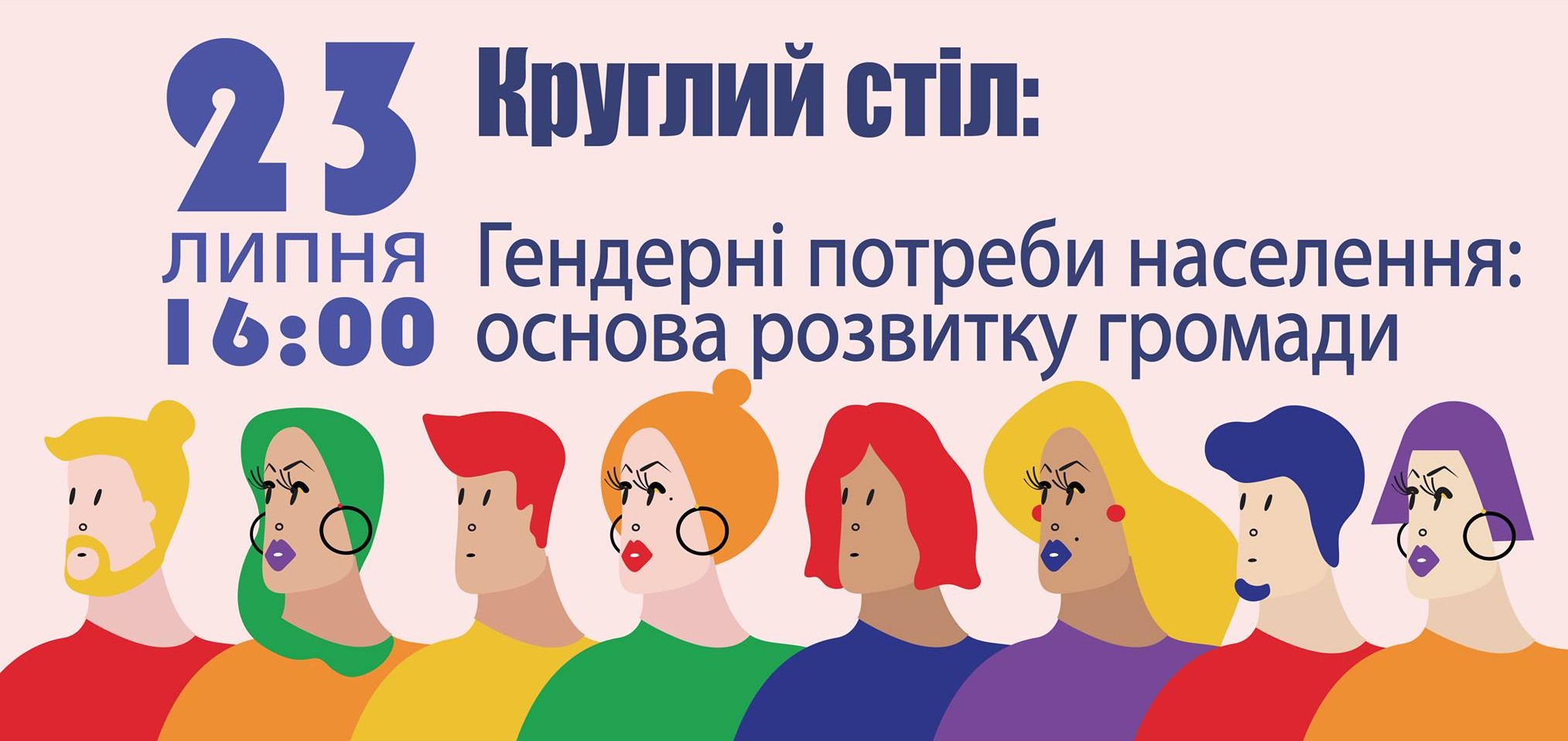 Online Roundtable "Gender Needs of the Population: The Foundations of Community Development"
On July 23, the Sumy Public Circle will conduct an online round table and present results of gender analysis in six districts of the Sumy Oblast. Based on the results of gender analysis, activists plan to develop recommendations and gender budget in the communities of the Sumy Oblast. Activists invite citizens, government officials, media, and all interested in gender issues to join the event. Read moreю
****
Regional News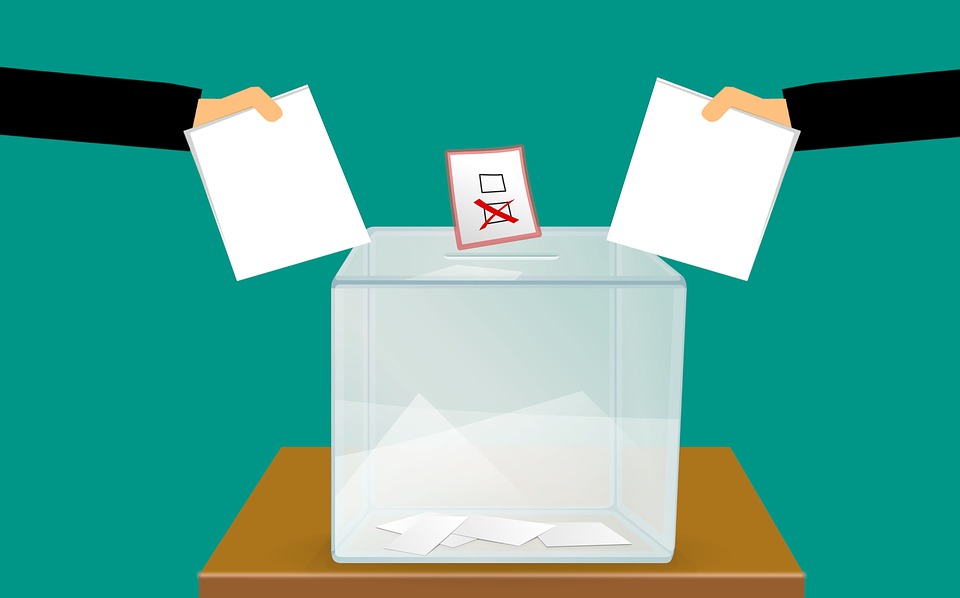 Activists from Nova Kakhovka Hold Final Round of Public Voting
This weekend our partners from Nova Kakhovka – Center for Modern Development Astra – will conduct the final round of a public poll on creating new buildings in the coastal zone. In this way, activists want to raise awareness of citizens and remind them about their right to not be an observer of events in their cities, but engaged in decision-making processes of local authorities. The last voting gathered over 750 citizens. Let's see the results of the newest vote and keep our fingers crossed.
****
Civil Society News
The Development of a New National Strategy for Civil Society Development Has Started
Last week, an online meeting was held between representatives of the Secretariat of the Cabinet of Ministers of Ukraine, executive authorities, civil society and international organizations whose activities are related to the establishment of an enabling environment for public sector development. During the meeting participants discussed the draft action plan for the development of the new National Strategy for the Promotion of Civil Society.
****
Human Rights Education Fest – Final Call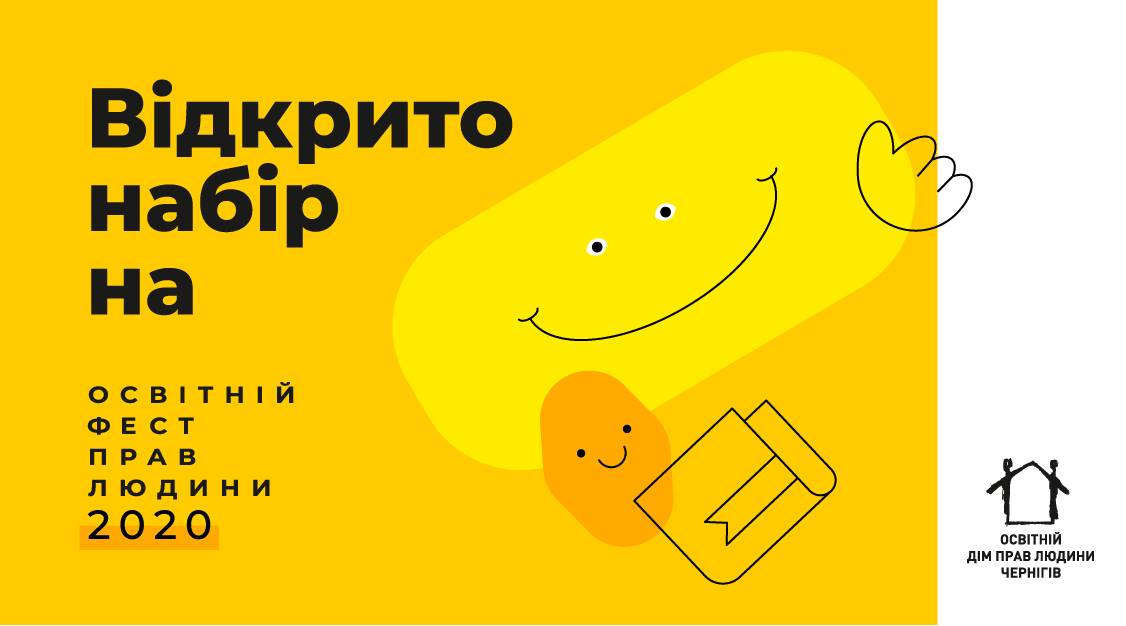 The Human Rights Education Fest 2020 will start on August 1 and become a platform where everyone could join interesting lectures and discussions with the best experts and trainers in the field of legal education. Among the key themes of the festival: the right to education in today's challenges; festivals of democracy as a dialogue and a form of human rights education; and the right to protect human rights, among others. The organizers invite active and caring citizens, human rights activists, educators, activists, volunteers, and initiative leaders to join the event. Read more.
****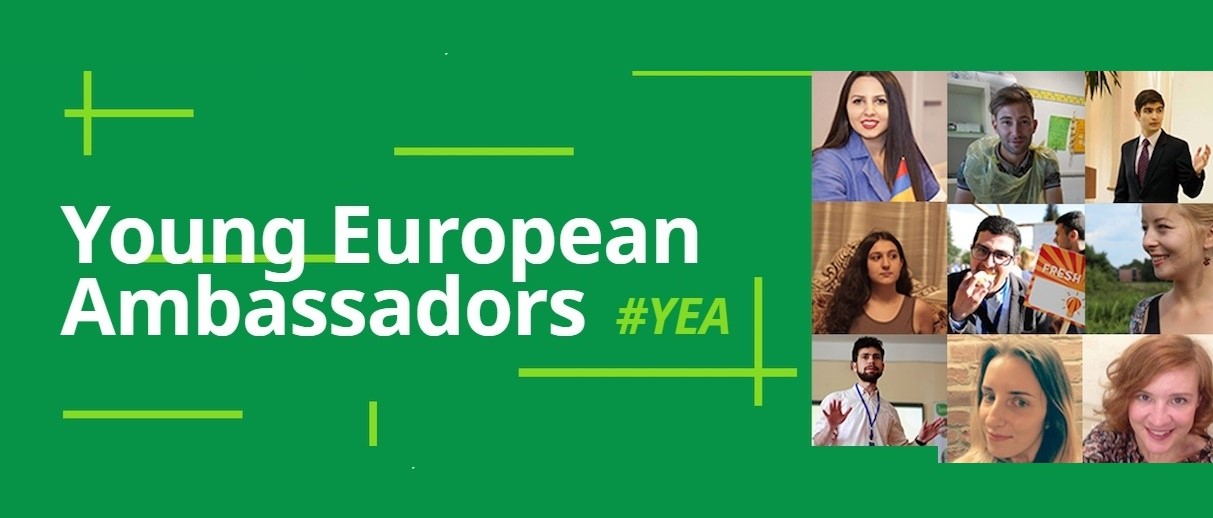 Become an Ambassador of EU Youth in Ukraine
The Youth Volunteer Initiative "Young European Ambassadors" invites Ukrainians aged 16-26 to apply for the program. The initiative offers its participants opportunities for volunteering, professional development, and youth leadership. European youth ambassadors usually support and participate in the following activities: expert trainings, European youth forums, Eastern Partnership conferences, special trainings and online events. You can apply for the program here. Read more.