Integrity, transparency, and imminent accountability are fundamental values to shape democracy and build effective state institutions. This week, the EU-Ukraine summit is taking place. Fighting corruption is one of our commitments for accession to the European family. The annual Corruption Perceptions Index, recently released by Transparency International, reveals scant progress against corruption around the world. Did Ukraine manage to stay on track despite Russia's brutal aggression? Is it enough to meet the expectations of the EU?
In today's issue of our newsletter, we will look at Ukraine's progress in the implementation of EU recommendations and the Corruption Perceptions Index-2022 and reveal forces that influenced the state of things. We will also check the latest updates from civil society organizations and offer you plenty of opportunities to engage in civic activism. Enjoy your read!
****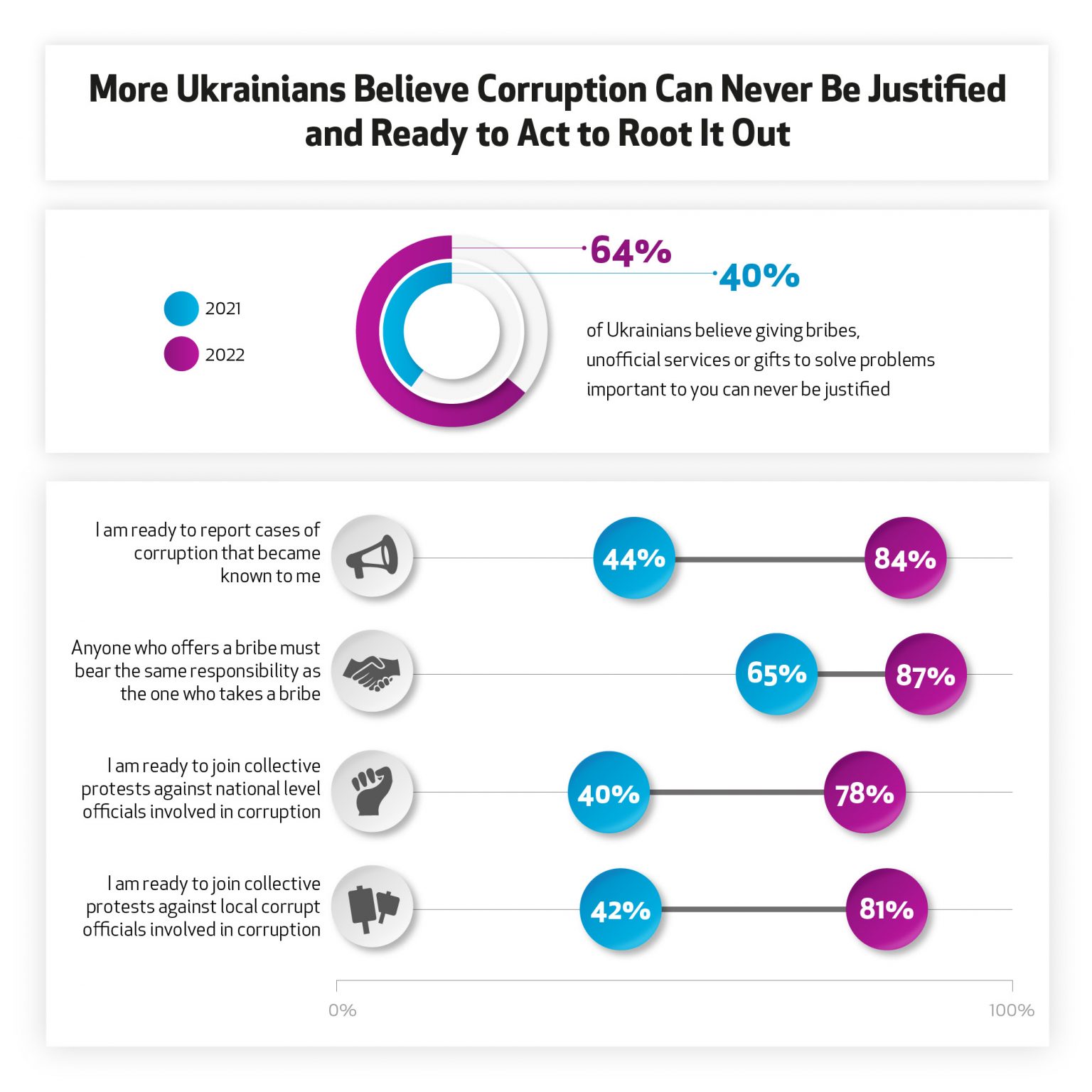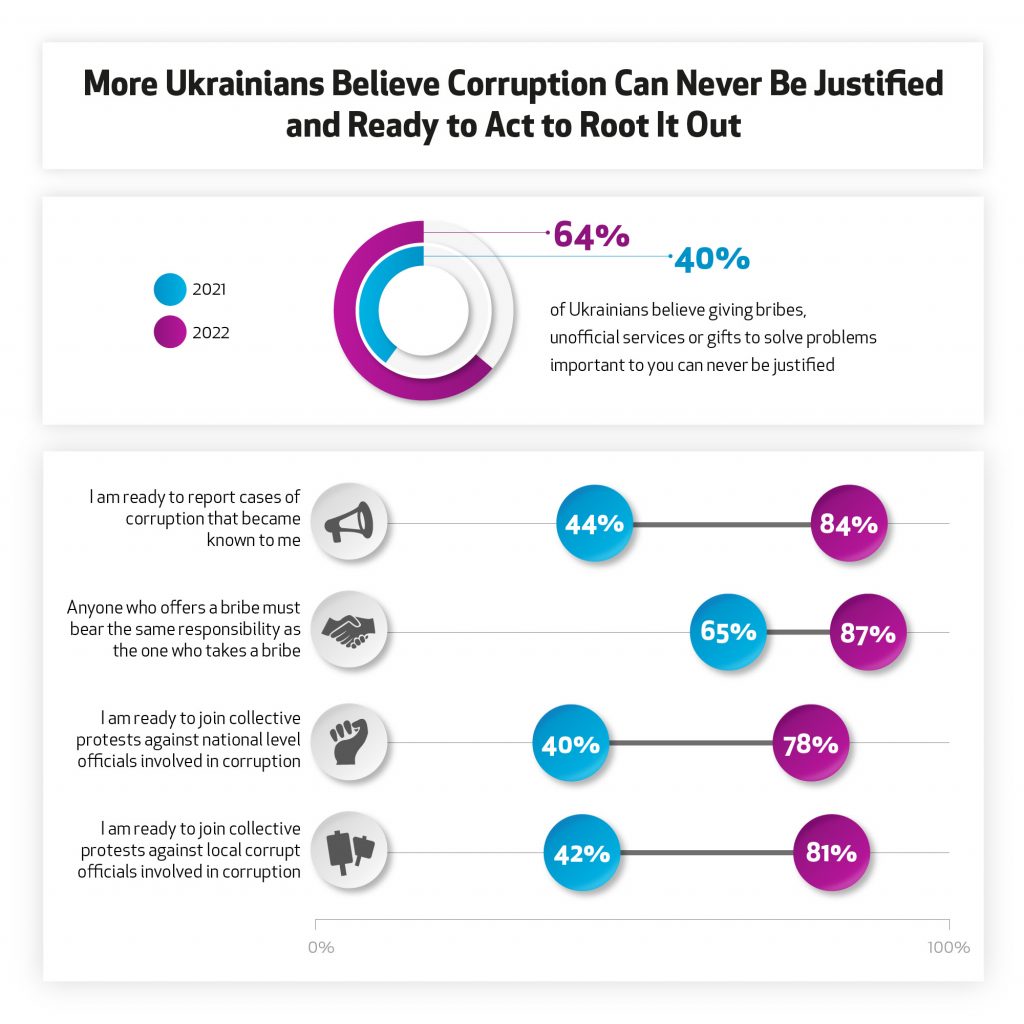 The events of 2022 significantly influenced the worldview of Ukrainians and sparked a surge of patriotism and activism. But did they change citizens` tolerance of rooted practices of corruption? According to our Civic Engagement Poll, in 2022, the share of those who think that corruption can never be justified rose steeply from 40% in September 2021 to 64%. People vest the same responsibility for bribery on both bribe givers and bribe takers (87% vs 65% in 2021). Compared with 2021, the share of those ready to join collective protests against corrupt officials on national and local levels grew twofold (78% vs 40%; 81% vs 42%, respectively). Readiness to report corruption cases increased to 84% from 44% in September 2021. Check more insights from our poll at ENGAGE's website.
****
Civil Society News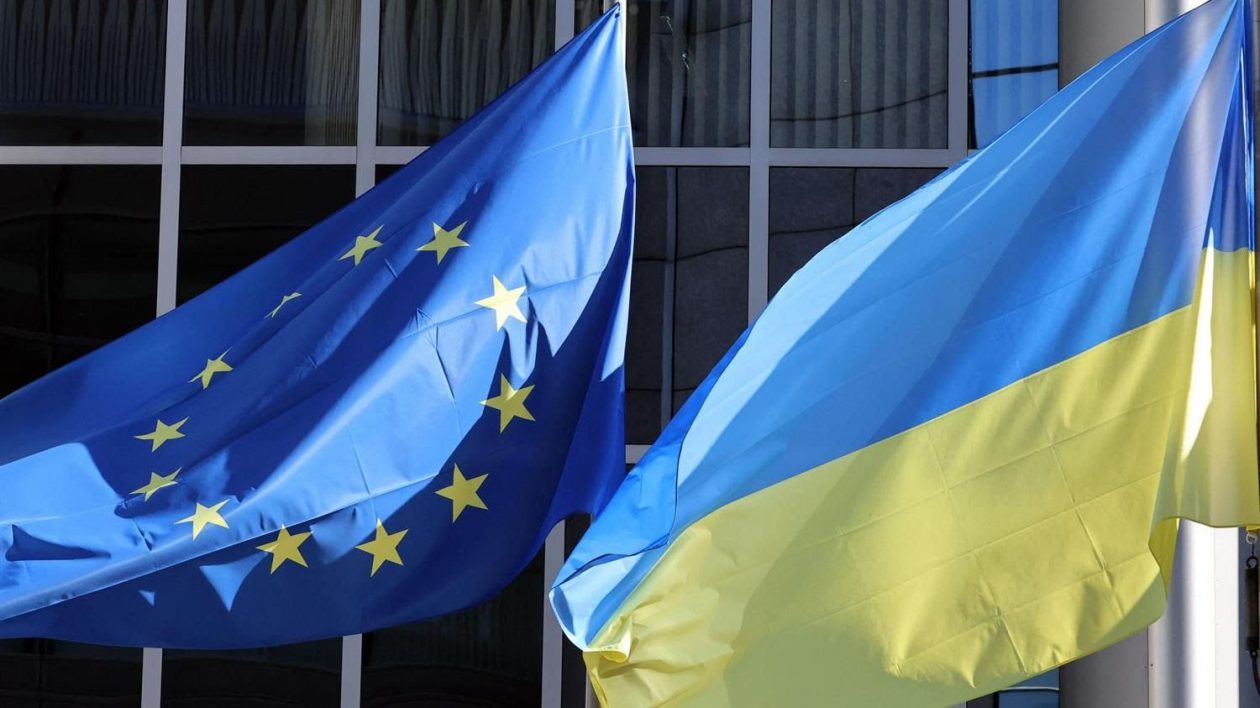 Civil Society Evaluates Ukraine`s Progress in the Implementation of the EU Recommendations
On February 1, New Europe Center in partnership with specialized Ukrainian think tanks and CSOs released Candidate Check-3 – the third independent monitoring of the implementation of the seven EU recommendations for Ukraine`s EU membership. Since the previous November round, Ukraine has improved its rating and scored 5.8 points out of 10 compared to 4.7 points. The experts note progress in almost every reform. Push the button below to find out more.
****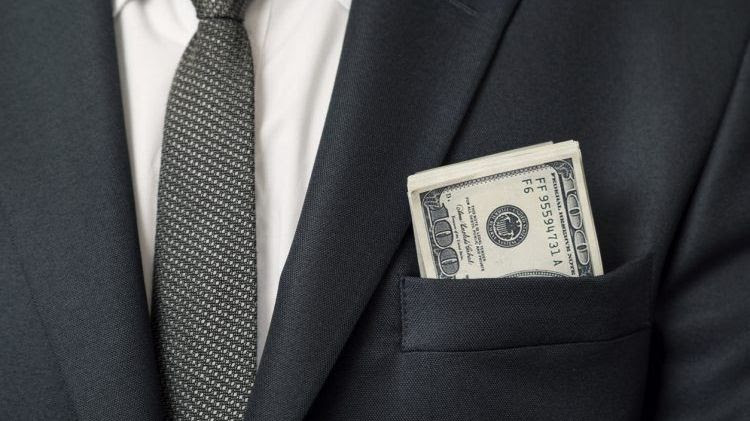 Transparency International Ukraine Analyzes Ukraine`s Indicators in Corruption Perception Index-2022
On January 31, Transparency International released the annual Corruption Perceptions Index-2022, where Ukraine scored 33 points (+1 compared to 2021), ending up 116th out of 180 countries. Over the past ten years, Ukraine grew by 8 points – one of the most visible improvements globally. Transparency International Ukraine analyzed the key developments and noted the adoption of the State Anti-Corruption Strategy, the appointment of the head of the Specialized Anti-Corruption Prosecutor Office, and the performance of the High Anti-Corruption Court as the top positive factors that influenced anti-corruption progress in 2022.
****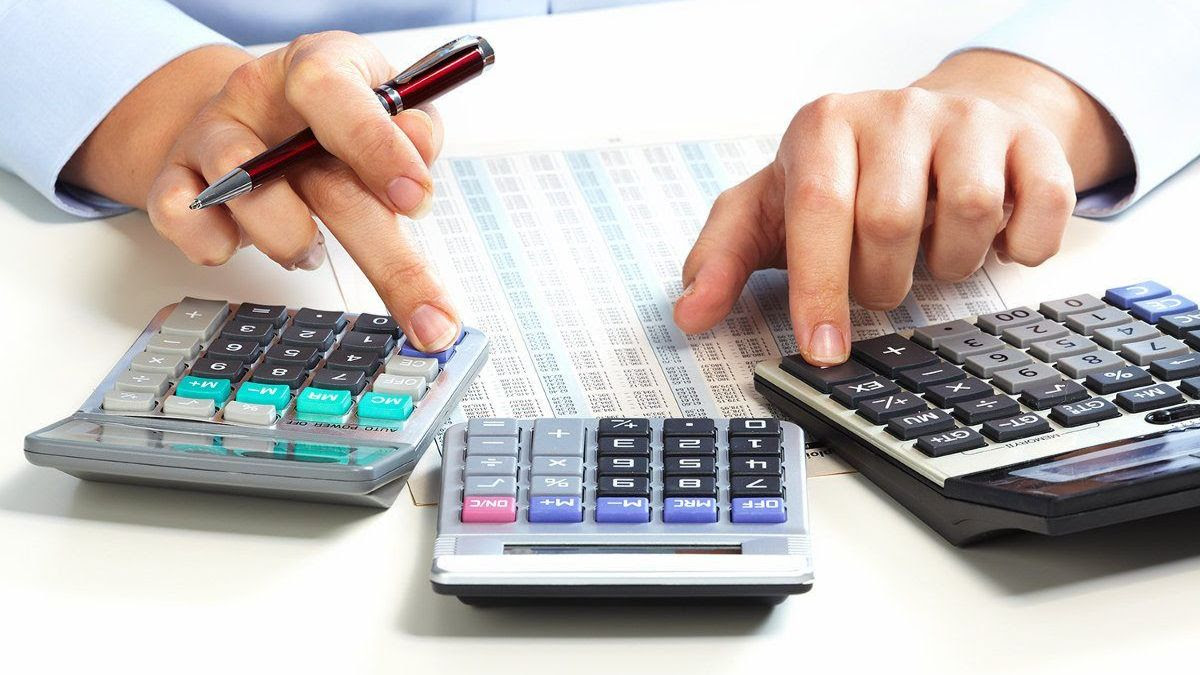 President Supports a Petition to Guarantee Presumption of Innocence for Taxpayers
On January 20, the President of Ukraine responded to a petition initiated by CASE Ukraine in which the CSO advocates upholding the right to presumption of innocence for Ukrainian taxpayers. The President's response emphasizes the importance of ensuring the rights of taxpayers as a prerequisite for the economic strengthening of Ukraine and requires the Prime Minister to carefully address all issues raised by CASE Ukraine in the petition and report back on measures taken.
****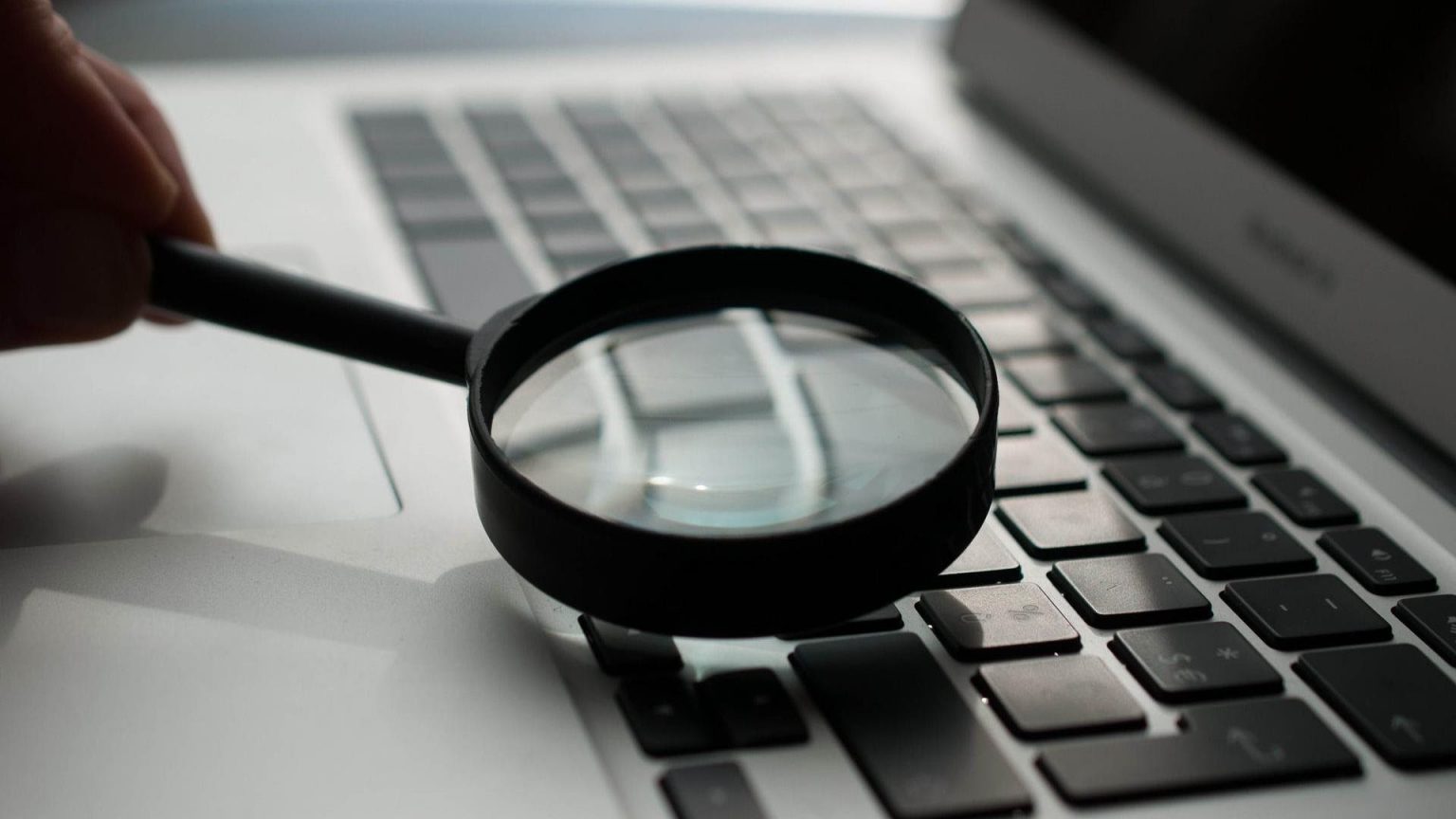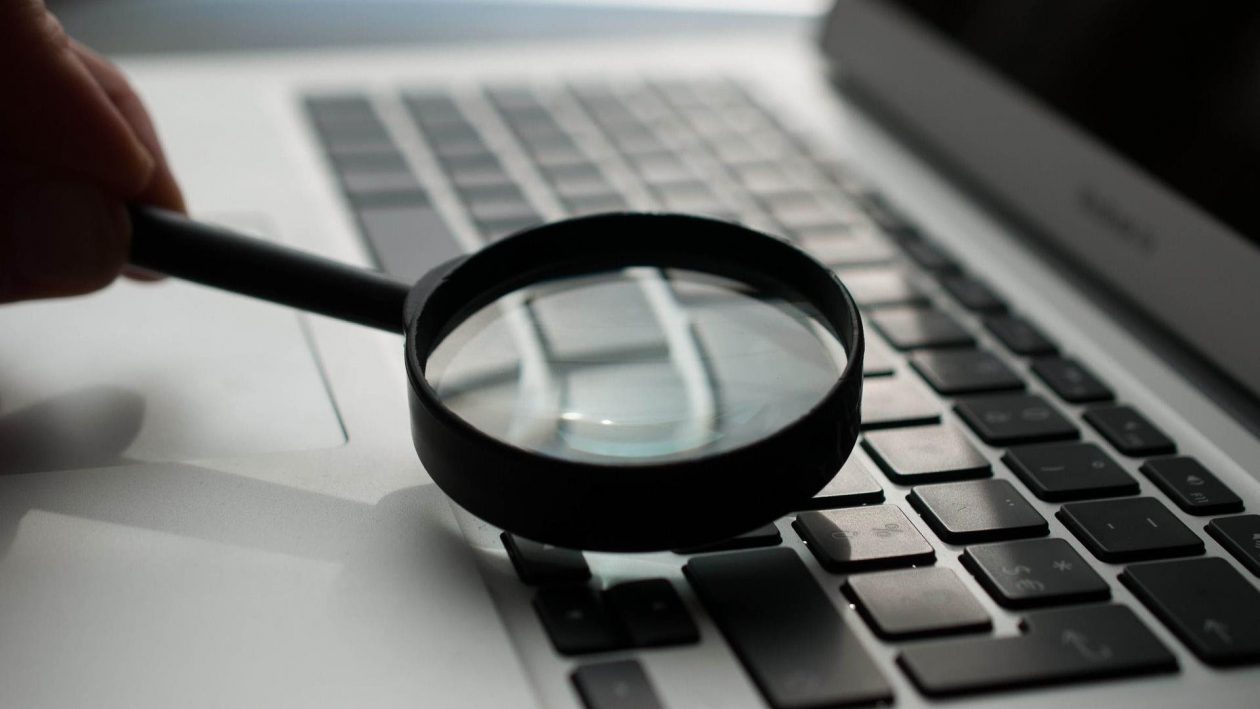 CSOs Urge the Parliament to Restore Submission of Electronic Declarations for Officials
Ukrainian civil society organizations call on the Verkhovna Rada to restore mandatory e-declaration of assets for public officials and members of the parliament. The CSOs argue that this will signal to the public and the international partners that Ukraine remains committed to fighting corruption and accountable use of state funds and international assistance received during the war. To draw attention to the importance of restoring the submission of electronic declarations, the CSOs registered a corresponding petition to the President of Ukraine on January 30.
****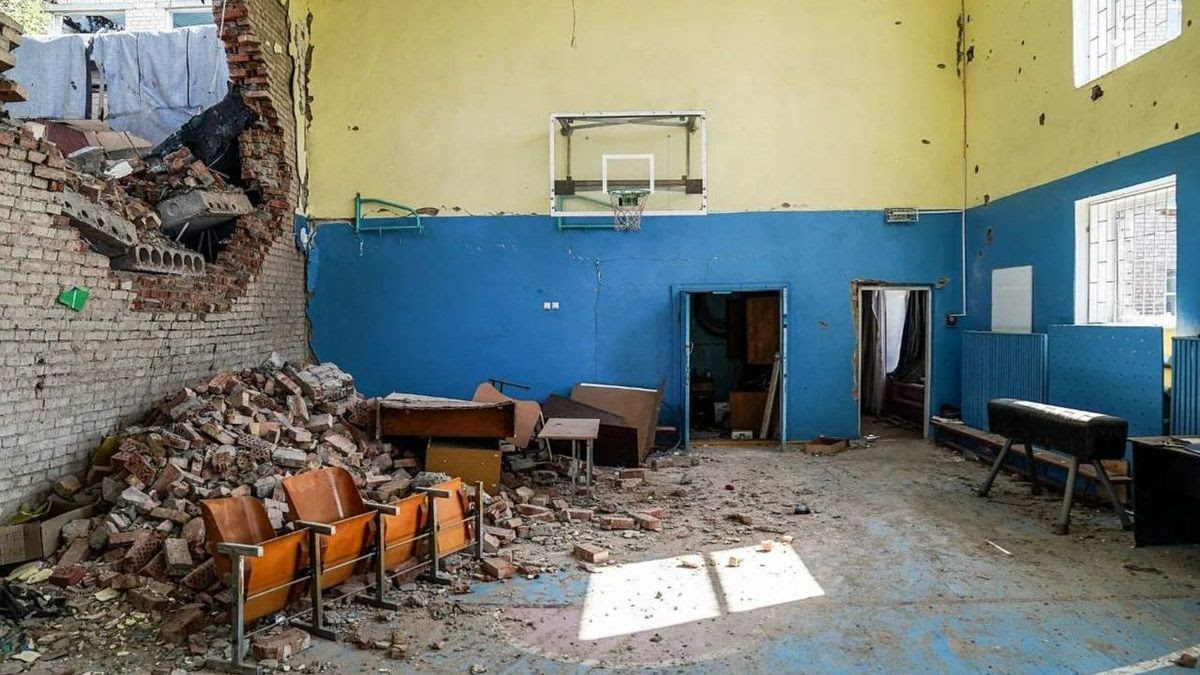 GoGlobal Scrutinizes the Impact of War on Educators and Schoolchildren

On January 31, GoGlobal presented a study of the impact of war on educators and schoolchildren. More than half of the teachers interviewed feel signs of professional burnout, while 75% of pupils live under stress. 82% of teachers are confident they can handle students with pronounced stress or other psychological issues. At the same time, respondents declare the need for psychological training, increased interaction with students' parents, and direct work of psychologists with students.
****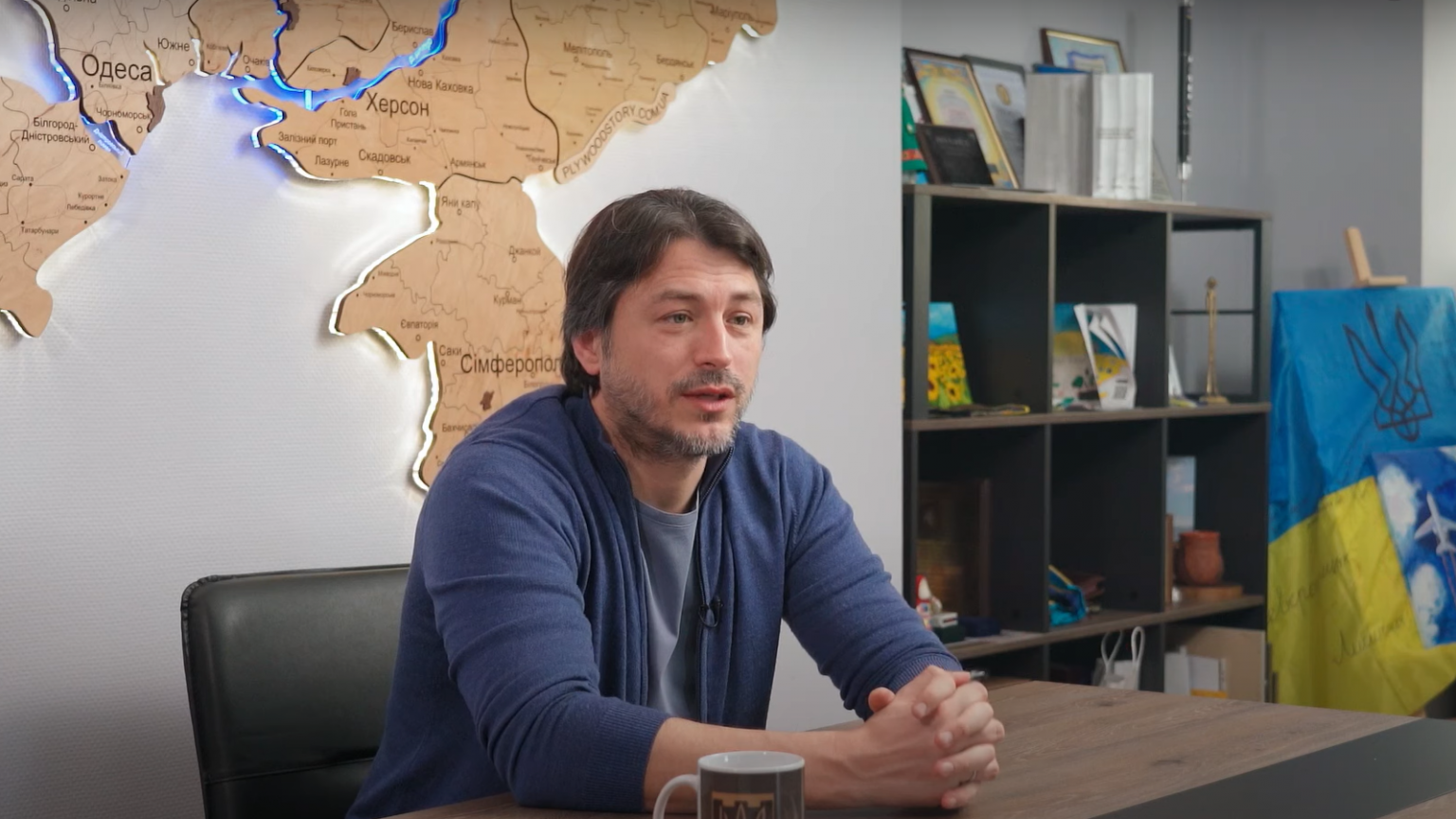 What Integrity Means for Volunteer and Showman Serhiy Prytula
Since the beginning of the full-scale invasion, the Serhiy Prytula Foundation proved to be a base for military and humanitarian aid. Since February 24, it collected more than UAH 3.8 billion, 600 million of which were raised only in three days to purchase Bayraktar drones. Within the "Integrity Wins" campaign, we asked Serhiy Prytula to reflect on why it is unacceptable to take or give bribes and what challenges await civil society and volunteers after the victory of Ukraine. Check the interview by the link below.
****
Opportunities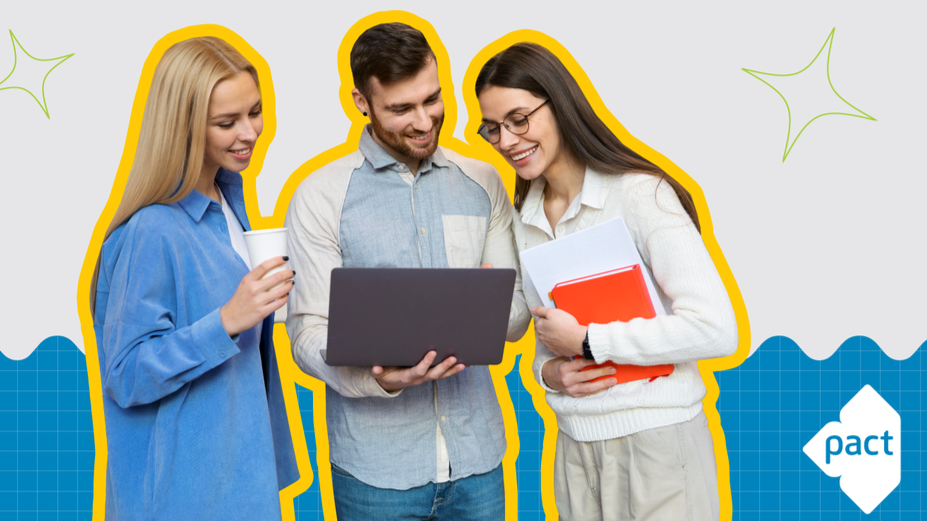 New Opportunities: USAID/ENGAGE is Looking for Qualified Specialists
We have updated the list of vacancies on the USAID/ENGAGE website! New opportunities include Senior Strategic Communications Advisor, Grants and Contracts Assistant, and Inclusion Program Officer. Click on the link to view all opportunities and do not hesitate to apply! Follow the updates on our website in the "Opportunities" section.
****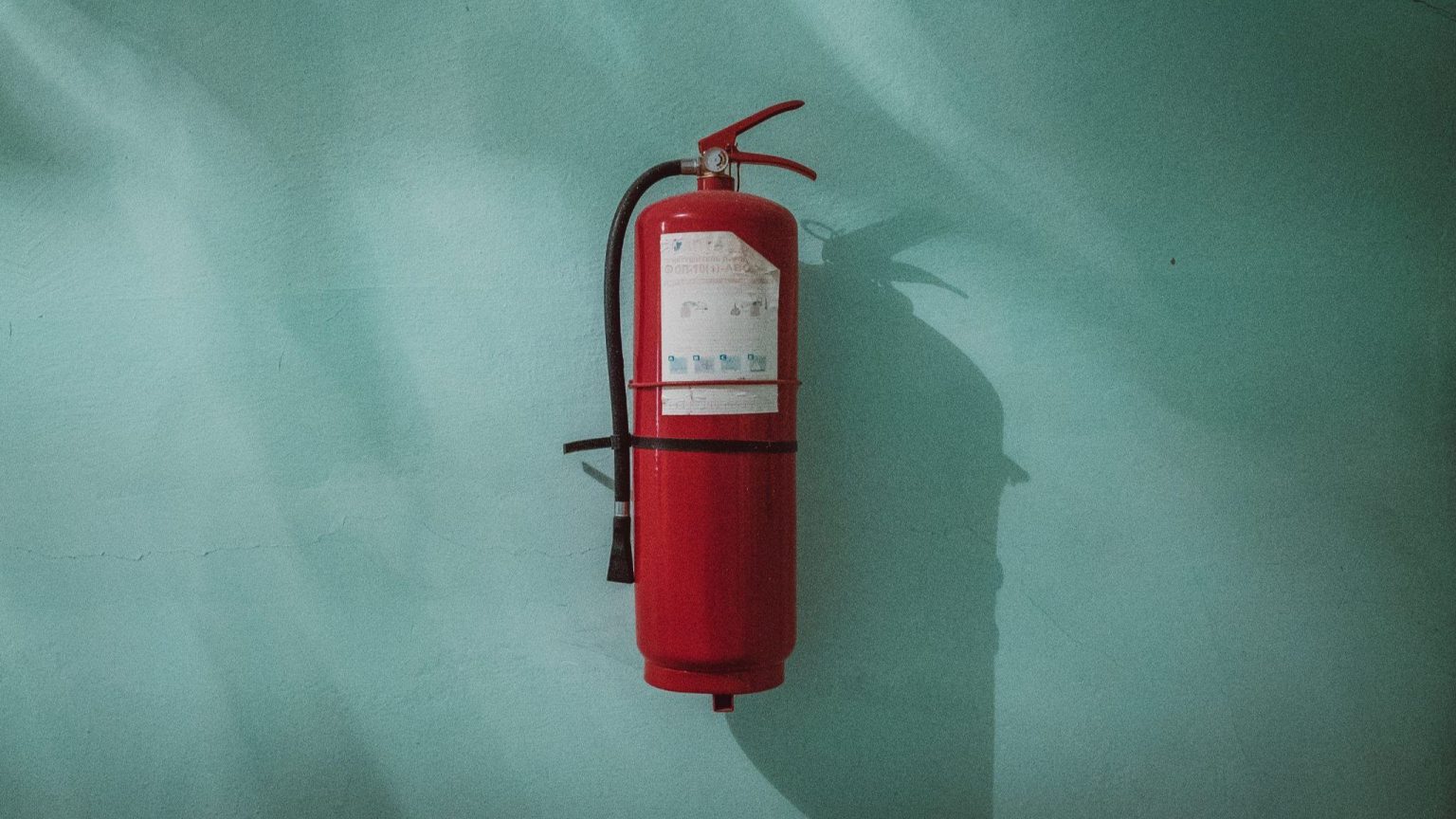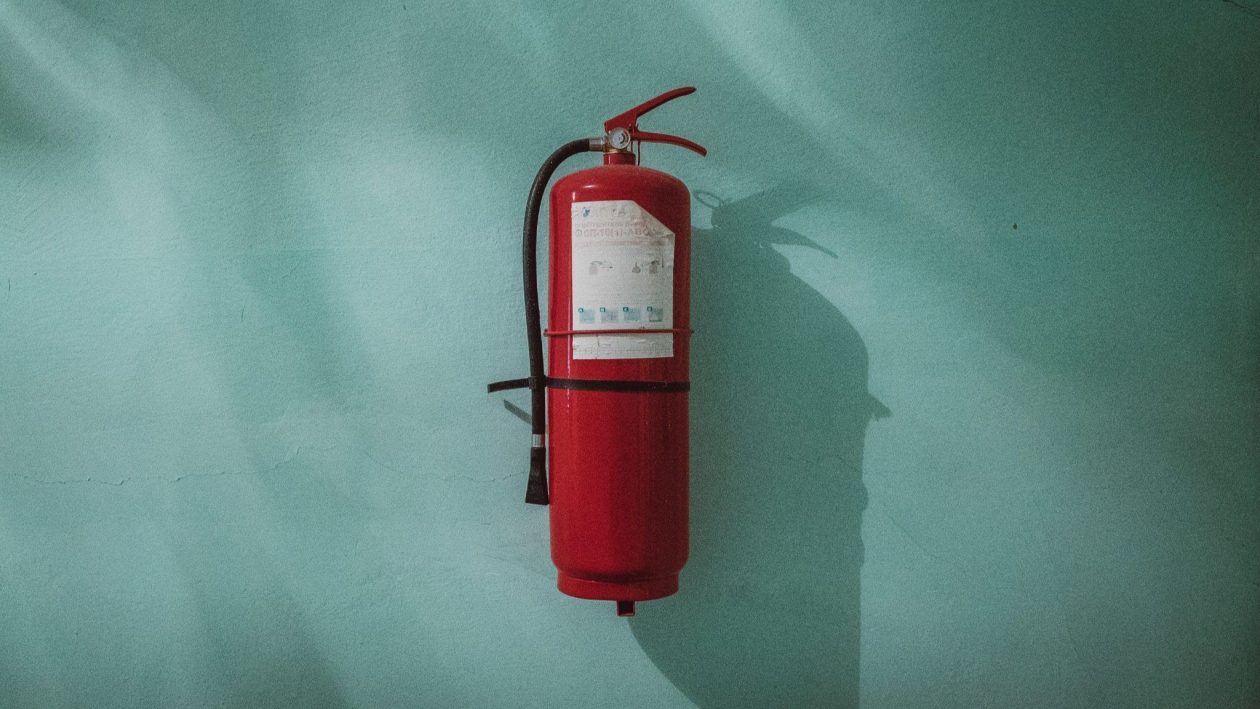 USAID/ENGAGE's Grants Competition Remains Open for Applications
Since the outbreak of Russia's unprovoked and unjustified invasion of Ukraine, civil society organizations faced major challenges. To support them, USAID/ENGAGE launched an adapted rapid response grants mechanism for civic initiatives that address the urgent needs of the Ukrainian people. Interested organizations can submit their applications until May 15, 2023. Click on the link below to learn more on our website.
****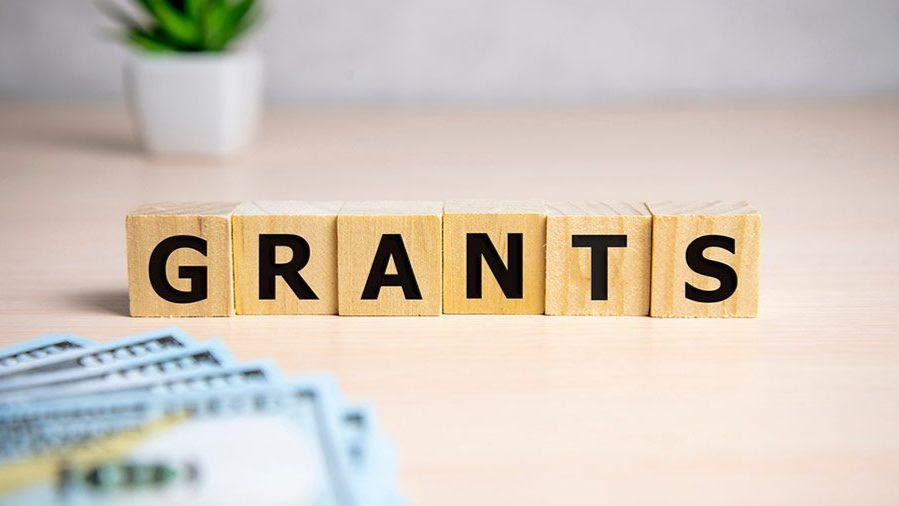 Re:silience. Re:covery. Re:construction. Announces a Grant Competition for CSOs

Re:silience. Re:covery. Re:construction. (Re:Ukraine project) announces a competition to issue 5 mini-grants of up to EUR 3,000 each to Ukrainian CSOs to increase public awareness of the activities of CSOs under martial law and to increase the ability of communities to solve specific tasks and challenges. The deadline for applications is February 12, 2023.
****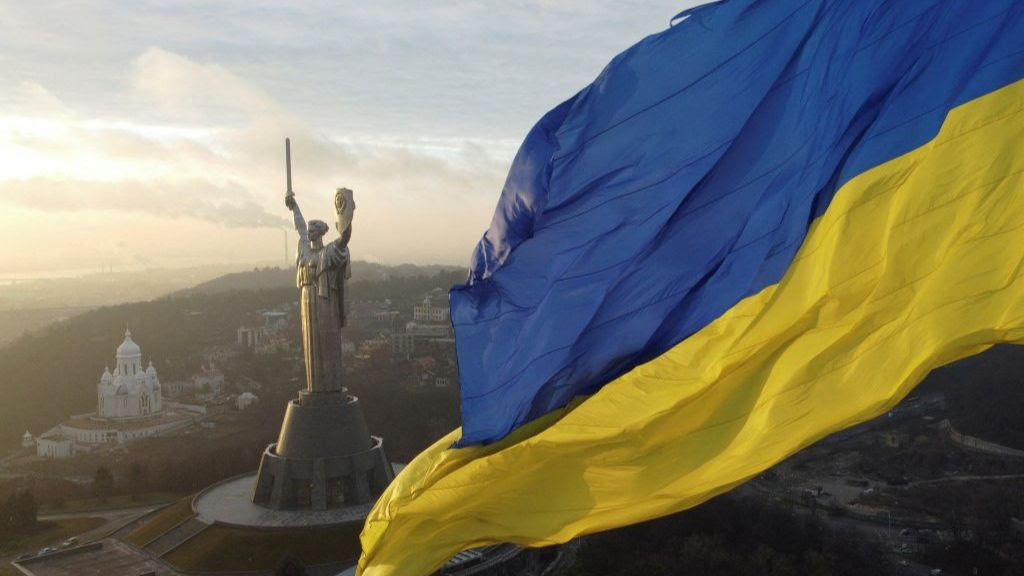 Centre for East European and International Studies Awards Scholarships for Ukrainian Scholars
In response to the world's demand to understand Ukraine, the Centre for East European and International Studies is awarding up to 5 fellowships for Ukrainian scholars within the project Ukraine Research Network@ZOiS (UNET). The goal of the project is to stimulate research on Ukraine and to communicate it for better decision-making as well as to strengthen horizontal connections in the community of Ukrainian scholars. The application deadline is March 10, 2023.
****
What We Read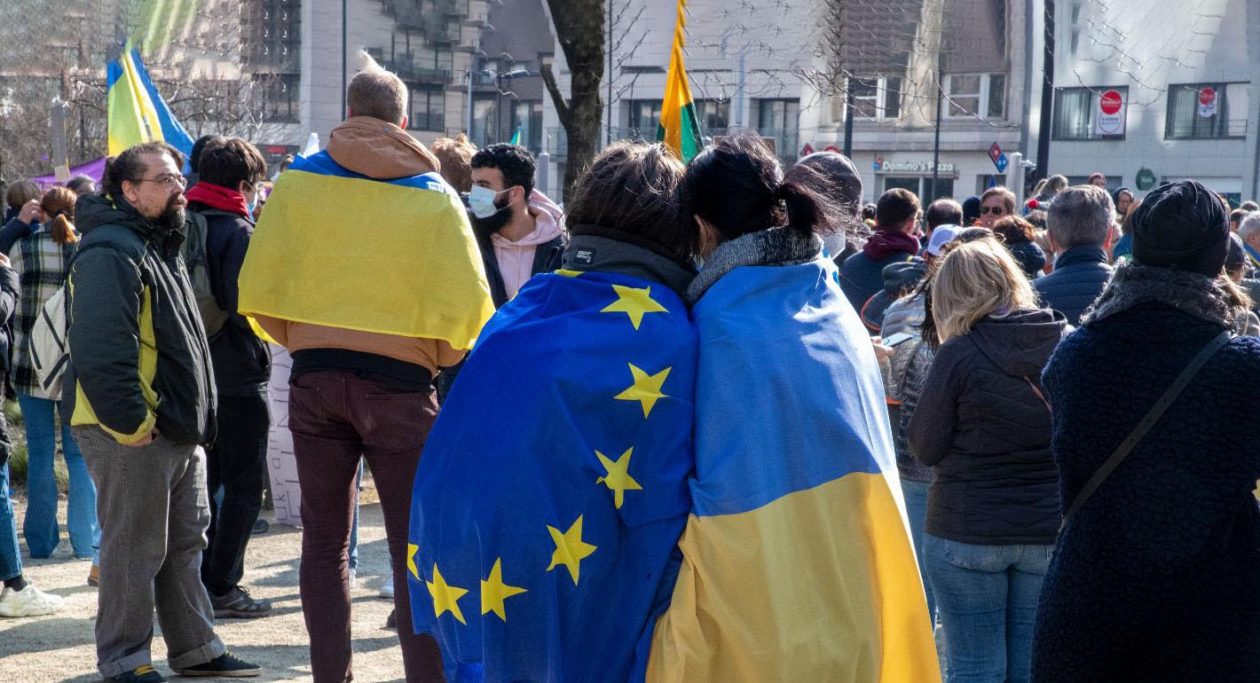 LSE Blog: How Russia's Invasion of Ukraine Has Changed Public Opinion in Europe

The unprovoked and unjustified military aggression against Ukraine has had a major impact on European politics, but how has it affected public opinion among European citizens? Today we offer you the analysis of the recent European Social Survey that finds the war has increased trust in politics in Europe, strengthened support for democracy and freedom, and fostered positive views of immigration and redistribution.
****