2020 proved to be a challenging year. Covid pandemics drowned the world in panic and reshaped every bit of the most trivial things and actions. By the end of the year, we learned that health is the most precious gift one can get. We found out how important it is to talk face to face seeing not only the eyes over the mask's brim, but the face and mimics of a person we are talking to. Still, 2020 was a year of significant victories. To prove it we looked back at the previous 366 days and recalled the biggest successes of ours and our partners'. In this final issue of the newsletter in 2020, we offer you a glimpse on what drove our enthusiasm, motivated and delighted us. After you finish reading, don't forget to fully engage in celebrations.
Happy holidays!
****
Our Holiday Chart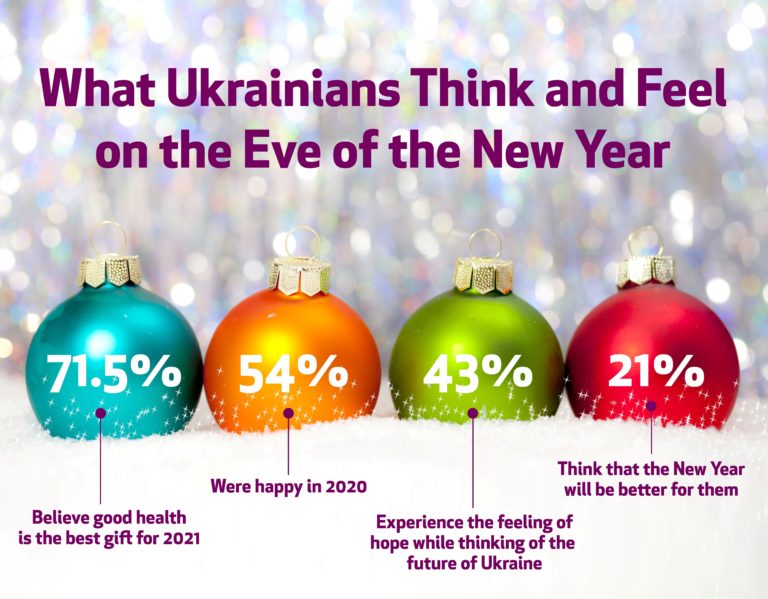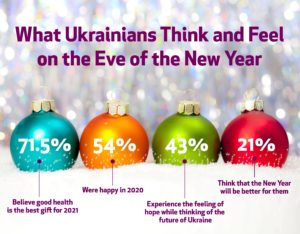 During the year, we carefully studied the sentiments and beliefs of our citizens. On the eve of the new year, we decided not to betray this good tradition and look at what 2020 was like for Ukrainians and what they expect next year.
Thus, according to a recent survey by our partners from the Democratic Initiatives Foundation, more than half of Ukrainians (54%) were happy in 2020. At the same time, almost 72% of citizens consider good health to be the best gift for the New Year. Despite all the challenges of the quarantine year, Ukrainians remain optimistic – 43% feel hope for the country's future, while 21% believe that next year will be better for them personally.
****
Success Stories from USAID/ENGAGE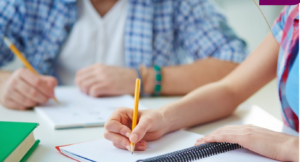 USAID/ENGAGE Enhances the Role of Civic Education
The civic competencies are an integral part of building a democratic state. Realizing this, USAID/ENGAGE in partnership with the Ministry of Education and Science of Ukraine and the All-Ukrainian Association "Nova Doba", launched a new online course on civic education for 10th grade students. As of today, the course is actively used by 5,646 10th graders and 2,088 teachers of civic education all over Ukraine.
To promote the topic, together with Osvitoria we conducted the national contest which brought together pupils and teachers from all over Ukraine to develop civic education table games. The main goal of the contest was to turn lessons into an adventurous process to engage every pupil in the class.
****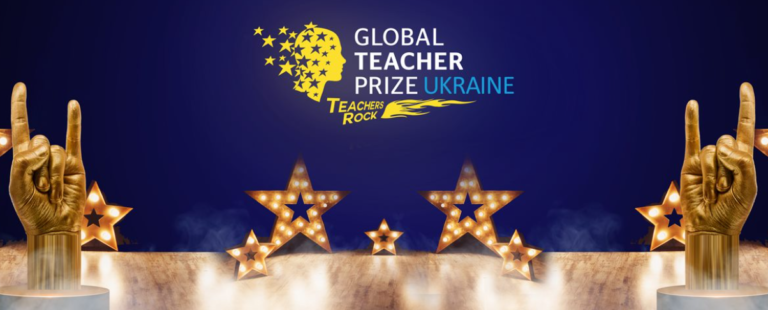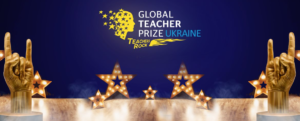 Global Teacher Prize Ukraine Nomination Raises the Importance of Civic Education
On October 3, we joined the Global Teacher Prize Ukraine to celebrate the efforts of educators initiating a new award – the Best Teacher of Civic Education. The nomination was aimed to emphasize those who improve the civic capacities of younger Ukrainians and convey the principles of a democratic state to students. Lesia Yurchyshyn, a teacher from Kyiv became the winner in the Best Teacher of Civic Education and would serve as an ambassador and promoter of civic education during the next year.
****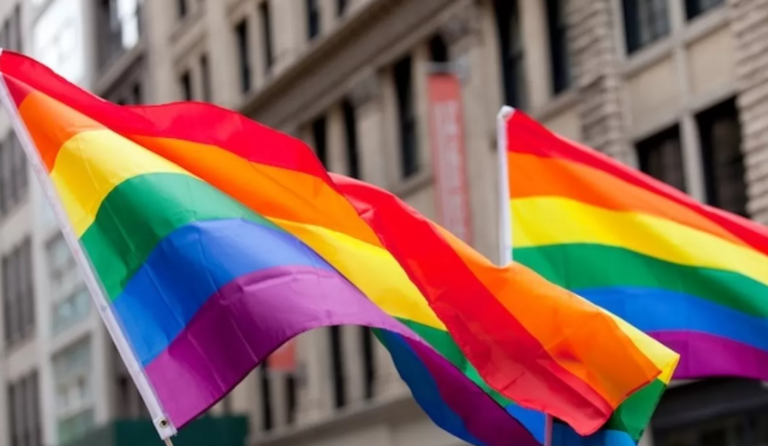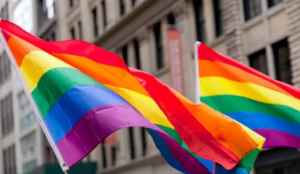 Celebrating Equality and Inclusiveness – USAID/ENGAGE Supports Pride Week Amid COVID-19
Despite all the challenges of this year, Zaporizhzhia and Kharkiv made it possible to host Prides and assert the importance of human rights, regardless of sexual orientation or gender identity. The Pride March in Zaporizhzhia was held in full compliance with all anti-epidemic measures and supported by more than five hundred people.
In Kharkiv`s Equality March took place in a unique for Ukrainians format — automobile Pride. We also extended our support to the XIII National LGBTI Conference of Ukraine, held in November to help to set priorities in the field of human rights and freedoms, as well as in the field of LGBTI health care.
****


The Second SHKALA Forum Will Be Held with the Support from USAID/ENGAGE
The COVID-19 pandemic did not ruin our plans to held the second national communication forum for social and behavioral change SHKALA 2021 on February 2-3. This year the event will be introduced in new format of an online show. At the Forum together with our CSO partners we will present best practices of tackling the infodemics, building new conscious partnerships between business and CSO, as well as the use of data and learning instruments for planning and implementation of communication strategies.
Join the discussion! Registration is open till January 18!
****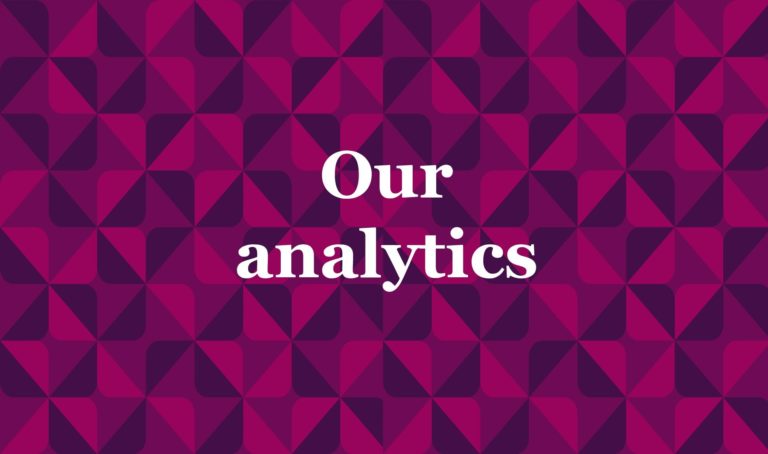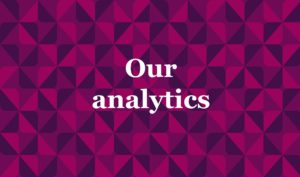 2020 provided us yet another opportunity for learning and opened new horizons for our analysis. During the year, we focused on changes in citizen engagement, CSO adaptation to COVID-19 realities and the impact of the local election on civic activist and local policies.
****
2020 Civic Engagement Polls: Low Engagement but Much Room for Optimism
During 2020, we conducted two national Civic Engagement Polls (CEP) to gauge citizens' awareness and engagement in civil society activities as well as participation in and perception of reform processes in Ukraine.
The winter edition of our Poll revealed that citizens' awareness of and interest in participation is a cause for optimism despite low actual engagement. At the same time, it showed some interesting trends related to citizens' perception of migration, corruption and values.
The autumn wave allowed us to conclude that Ukrainians are getting more self-centered, putting their personal and their families' interests and safety above all. It also gave us meaningful insights as per civic literacy among Ukrainian citizens.
****
Civil Society Rises Again to Fight Covid-19
We analyzed what key lessons Ukrainian civil society learned to keep Ukraine on its progressive path while the country is coping with taming the virus, drawing from Ukraine's recent history. The lessons about the first response of the civil society sector and grassroots movement to crisis-related challenges underscore civil society's critical role in maintaining the country's democratic course.
****
Three Wisdoms From Marrying Activism with Elections
This year we also closely looked at the local election trends and hypothesized how the trend of activists' massive running for office, started in 2019 parliamentary elections, will continue and what it will mean for civil society activists and local communities' policies. Find out our key conclusions following the wrap-up of the local elections.
****
Partner News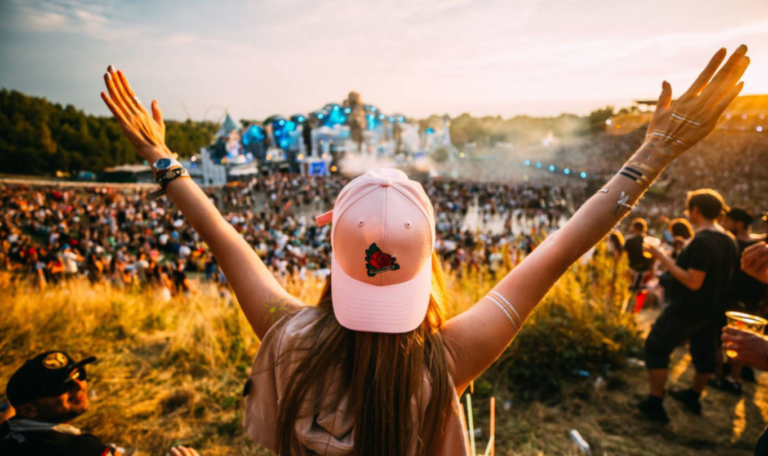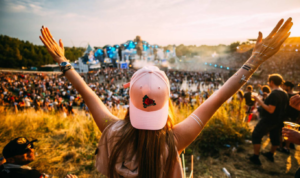 Online Festivals Break Through Lockdown Limitations
Despite daunting quarantine measures, the All-Ukrainian Association of Music Events reached and engaged hundreds of thousands of music lovers across the country. To allow the audience hear and experience performances of their favorite artists, they launched a string of unique online concerts.
The pinnacle of the project was Respublica FEST conducted in Kamianets-Podilsky fortress in a mixed format with non-stop online streaming from numerous live cameras and locations around the festival. A detailed model of the fortress and a digital imprint of the festival were recreated in the game Minecraft. All the stages, platforms, and other objects were located exactly as in the offline festival.
Many major players from the Ukrainian show business and creative industries made a significant input to the implementation of the project activities and ensured its success reaching more that 2 million viewers nationwide. All events were provided with sign language translation to make them even more accessible to broader audience and people with disabilities.
****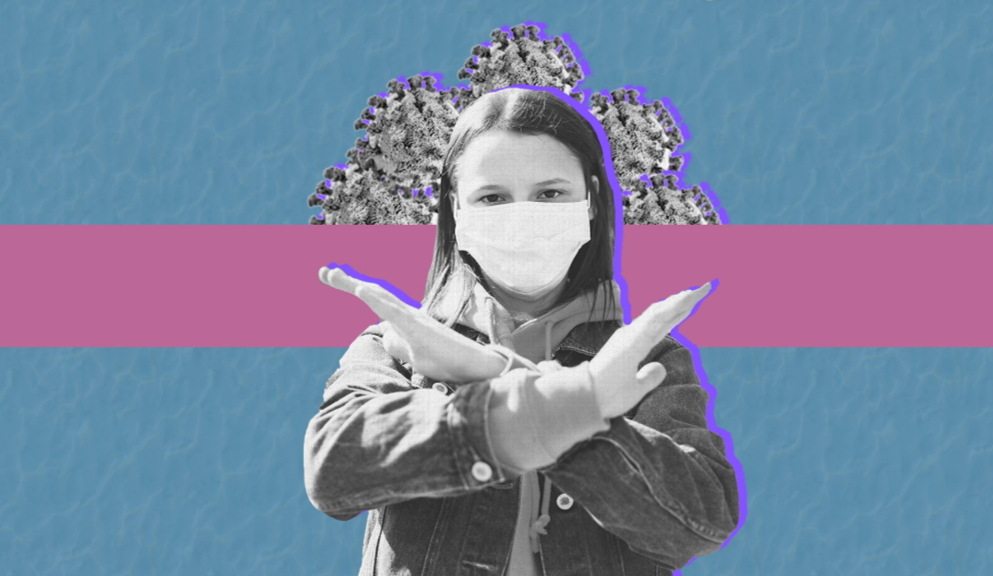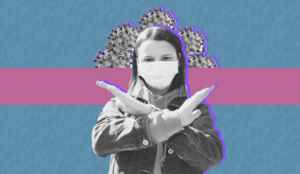 VoxCheck Busts Covid-19 Myths
Dangers of coronavirus go way beyond its symptoms. As any crisis, the topic rippled with fakes and manipulations, piling on pressure in the society. VoxCheck, the project run by USAID/ENGAGE activity partner VoxUkraine engaged in the brawl with Covid myths joining the #CoronaVirusFacts / #DatosCoronaVirus Alliance, a union of 100 fact-checking teams around the world. In March 2020 VoxUkraine became a third-party fact-checker for Facebook in Ukraine.
Since then, the VoxCheck team uses Facebook instruments to block fake news in accordance with Facebook Strategy. To date, the team checks up to 20 statements every day and publishes the verified info on the project's web site.
To reach a broader audience, VoxUkraine together with UA:Suspilne recorded a series of videos of "Fake Hunter" project. In these videos VoxCheck's leader tells about the most common COVID-19 fakes and debunk them.
****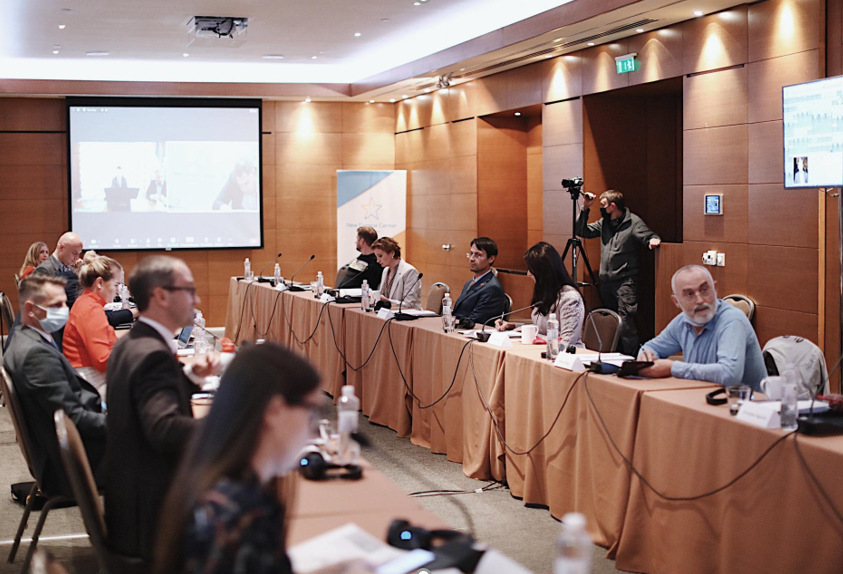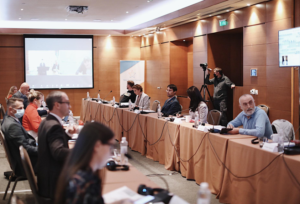 NEC Gauges Progress of Regions in European Integration
To understand how Ukrainian regions approach European integration, New Europe Center launched "The European map of Ukraine 2. Rating of the European Integration of Regions" project. Its methodology encompasses 50 indicators in 9 spheres. The study offered meaningful insights for the regions. NEC followed up with discussions and presentations in Zaporizhzhia and Kherson in late 2020, attracting significant attention from local CSOs and media.
****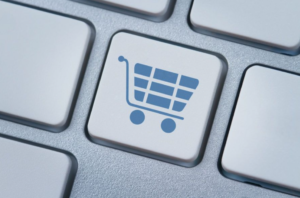 CSO Coalition Saves Procurement Reform and Competitive Purchases
In the coalition with other CSOs, including USAID/ENGAGE activity partner Anti-Corruption Action Center, Transparency International Ukraine stopped the possible roll back of the procurement reform by urging the Cabinet of Ministers to reconsider its plans to introduce benefits for national bidders that were contradicting Ukraine's international commitments.
That was not a single try to curb corruption risks in procurement during the year. Transparency International Ukraine continued to closely monitor attempts to introduce legislative amendments which would undermine competitive approach to the lease of national and municipal property and reduce state budget revenues.
****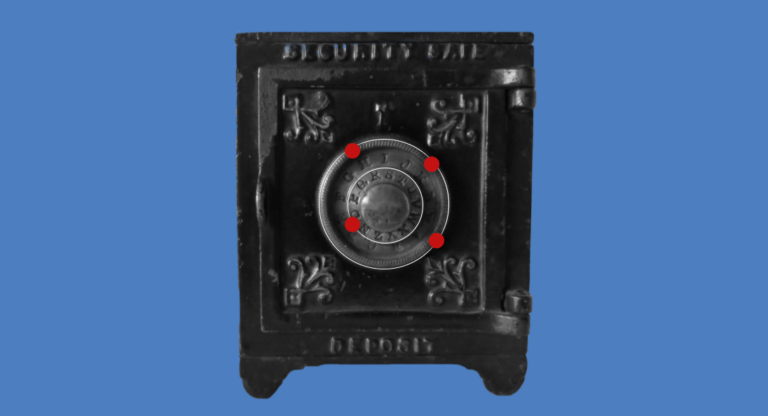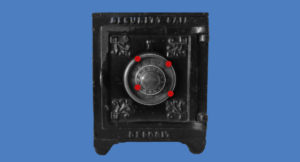 USAID/ENGAGE Activity Partners Develop Judicial Reform Roadmap
In coalition with other CSOs including USAID/ENGAGE activity partners Center for Political and Legal Reforms and Transparency International Ukraine, Anti-Corruption Action Center, developed the Judicial Reform Roadmap. It enabled public to keep track on the progress of judicial reform in Ukraine, including judicial governance reform and courts renewal.
****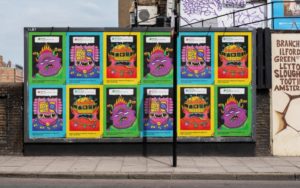 Global Office Rocks Youth to Engage in 2020 Local Elections
This year #VlipyZaSebe, an initiative of Global Office aimed to mobilize youth to cast their votes on polling stations, set new records and benchmarks for creative engagement. Campaign's video "Baiduzhe" generated over a million views in social media and was awarded the first prize at Molodiya International Social Advertising Festival.
The campaign went beyond that with cutting-edge Instagram AR masks, series of monster posters spotted in the streets of Kyiv, Kharkiv, Odesa, Lviv, Dnipro, and Zaporizhzhia and trendy fashion items designed in partnership with the clothing brand Who is it? urging their owners to be responsible for the life and improvement of their neighborhoods and communities.
****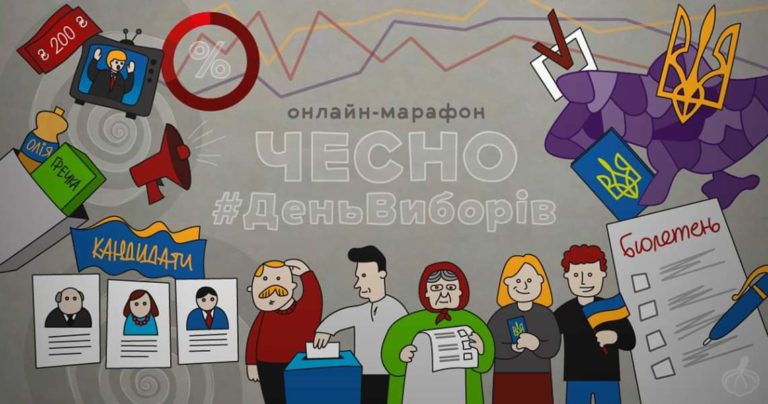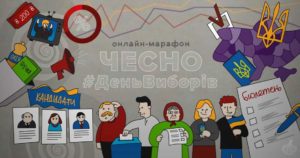 CHESNO Marathons Shed Light on Election Process Across Ukraine
Fair elections are the foundation of democracy. On both rounds of local elections on October 25 and November 22, CHESNO conducted two non-stop election marathons observing the process around the country, reporting violations during voting and vote counting, exit-poll estimates, and final results. CHESNO observers attended the polling stations across the country. This year, apart from voting itself, organization paid attention to the safety measures, prescribed to prevent the spread of COVID-19. The marathon also provided options for citizens to join the monitoring by reporting violations to CHESNO scouts.
****
Success Stories from Regions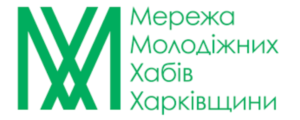 Development Together Involves Citizens in Decision-Making Processes
Development Together Involves Citizens in Decision-Making Processes To increase the number of people engaged in civil activities and check public transportation accessibility, Development Together launched "The network of youth hubs of the Kharkiv region is driving public activity" project. It initiated advocacy campaign about the comfort of suburban electric trains that involved more than 1,600 citizens who filled over 100 collective and individual appeals regarding transportation issues.
As a result, the Kharkiv Regional State Administration updated and approved the fares for suburban electric trains, as well as repaired one of the electric trains. The project also contributed to introduction of participatory budgets in Balakliia and Krasnohrad.
****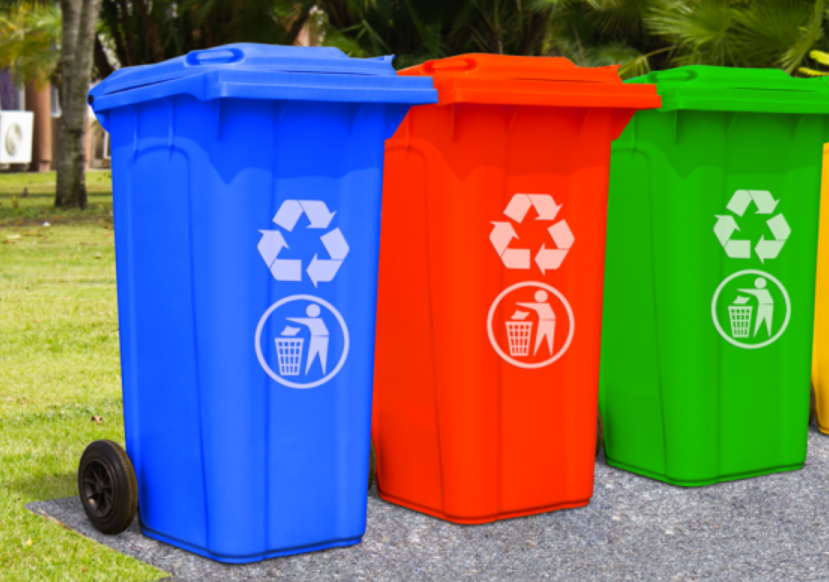 "Freedom" Makes Enerhodar More Inclusive and Environmentally Friendly
In cooperation with 10 local CSOs, our partner Freedom launched the "MOSAIC" project and conducted advocacy campaign on inclusiveness and waste sorting in the city. Together, they developed two municipal programs, "Inclusive Enerhodar" and "Enerhodar Sorting" which were adopted by deputies at the session of the Enerhodar City Council.
****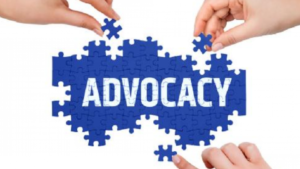 Advocacy Trainings Help Residents of Nova Kakhovka to Fight Illegal Construction
The "Center for Modern Development "Astra" successfully involved more than 100 active residents of Nova Kakhovka in its advocacy trainings. The acquired knowledge allowed participants to take further active actions and protest the illegal construction: they wrote letters to various institutions, addressed local officials, raised the issue on social media. As a result, the developer did not receive the permission to use the forest area for building.
****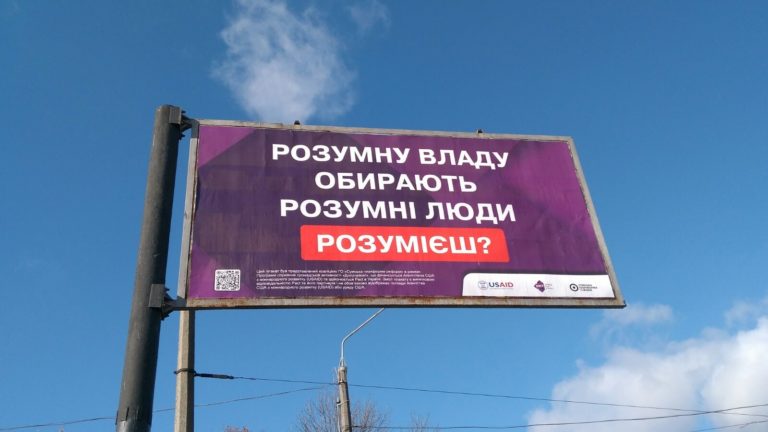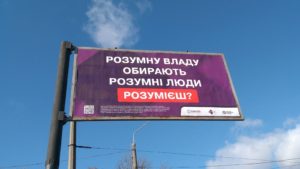 The Center for Social Partnership Offers Solutions to Local Deputies and Informs Residents of Populism
The Center for Social Partnership signed a memorandum of compliance by the deputies of the city council of 2020-2025 of the Public RoadMap jointly developed within the framework of the project "Voter and Deputy. Shall We Develop Sumy Together?" The roadmap offers basic solutions in six main areas of city development and lays the foundation for further decisions of the city council.
In addition, CSO conducted an information and education campaign "Do you understand". It aims at providing the community with an anti-populist alternative to election promises, the opportunity to learn more about the powers of local deputies, the functions of city government and to reflect on their own responsibility for the choice made.
****
We're thankful to all our partners who made 2020 a year of growth, new opportunities and hard-won successes.
May the coming year help you fulfil your plans, live through your dreams, and bring calm and happiness in your families.
We wish you the year of bold endeavors and joint victories reaching new heights.