"It is not always the same thing to be a good man and a good citizen," Aristotle axioma runs. Apart from our personal traits and talents, what does it take to live up to the image of a good citizen? What actions or believes are required? In this issue of our newsletter, we will share the views of the Ukrainians on what are the characteristics of a good citizen, highlight the efforts of our partners in the area of democratic changes and offer your a traditional bunch of opportunities to make the difference and engage in the active life of the Ukrainian society.
****
Our Weekly Chart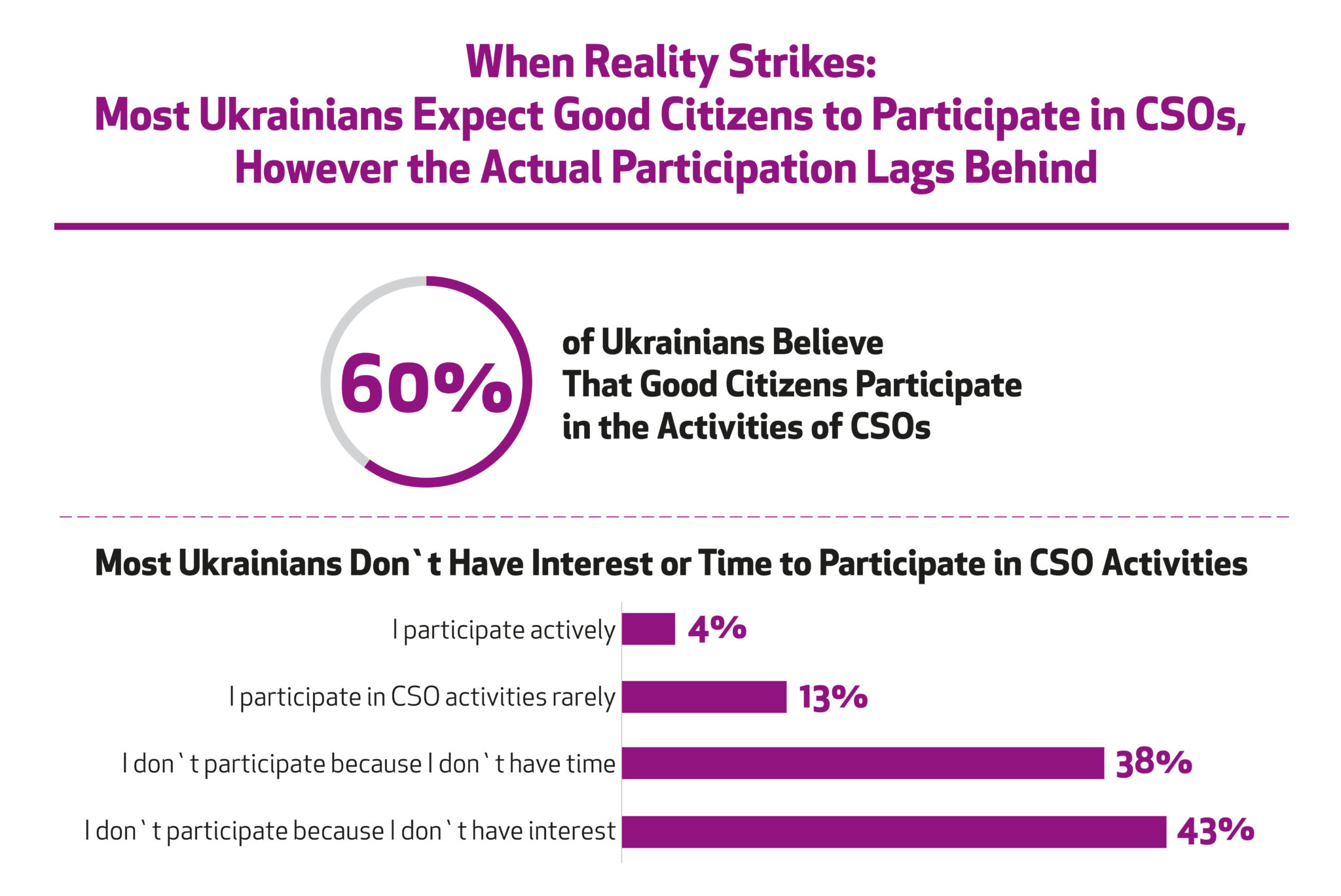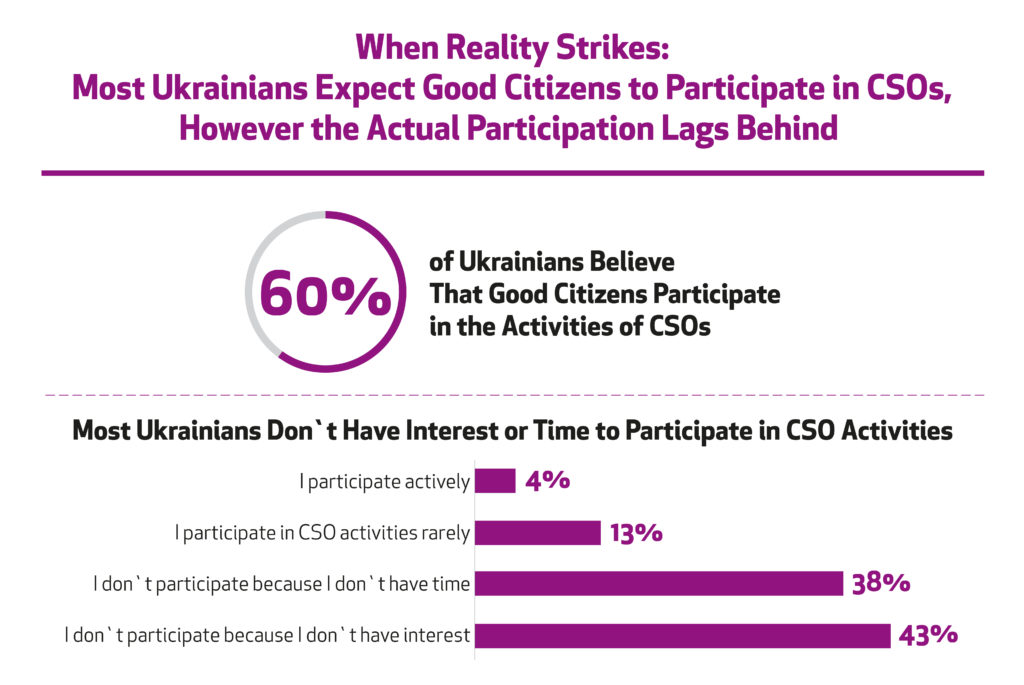 Expectations are integral part of most people`s lives. We expect someone to solve our problems, take care of us, make important decisions, and, finally, it is always somebody else who has to be a perfect role model. People eagerly talk about the important features of a perfect citizen, but when it comes to their personal experience, the reality may be unpleasantly surprising. Engagement in the activities of CSOs may be a good illustration for this. Our civic engagement poll revealed, that 60% of Ukrainians believe good citizens participate in CSOs. However, when it comes to real action, only 17% of citizens did so. The vast majority of respondents claim that they either do not have time (38%) or interest (43%) to participate more actively. We believe there's always room for activism. Just find an initiative that resonates with you and engage! More ideas and food for thought in our newsletter 🙂
****
Our News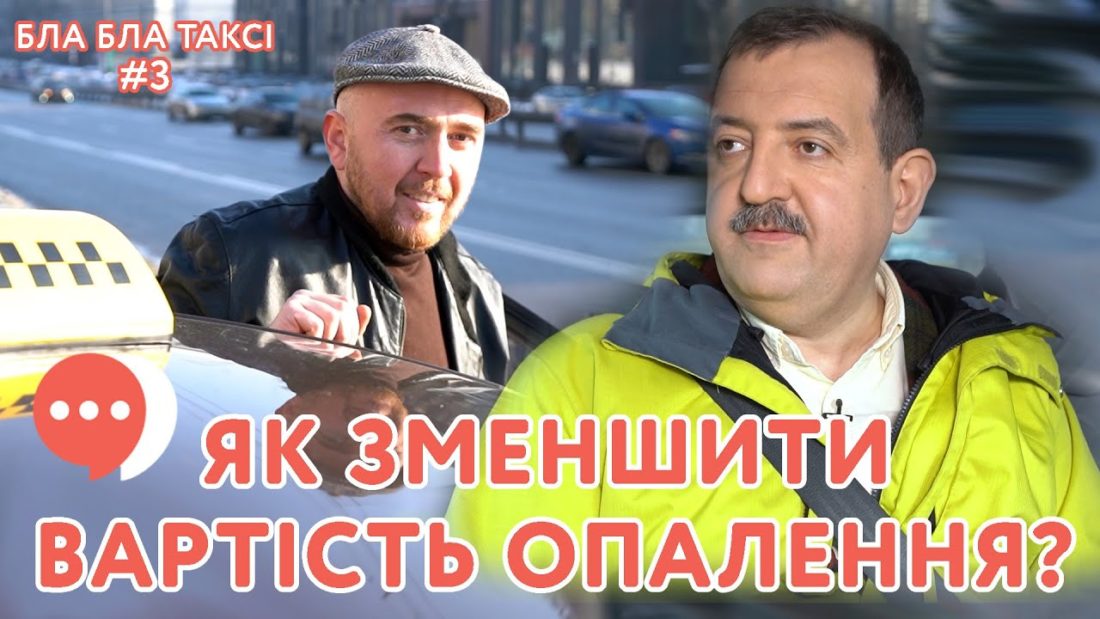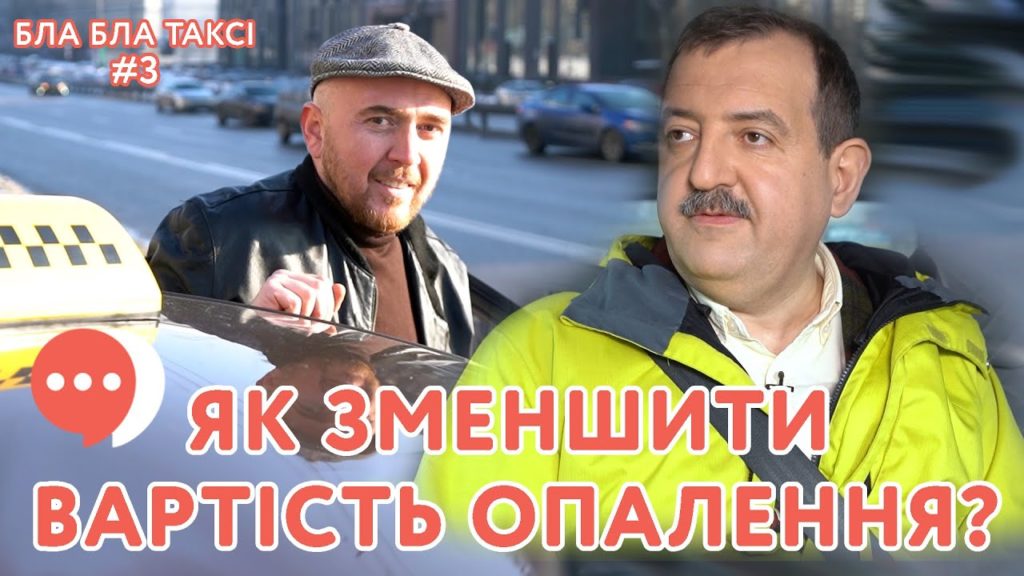 New Episode of Bla Bla Taxi out now
On April 12, USAID/ENGAGE released the third episode of its new edutainment TV show "Bla Bla Taxi" on Channel 5. This time you will learn why Ukrainian history has become a popular topic on YouTube, how music festivals are held in quarantine, and how to reduce the heating costs of your apartment. Like and share with the world!
****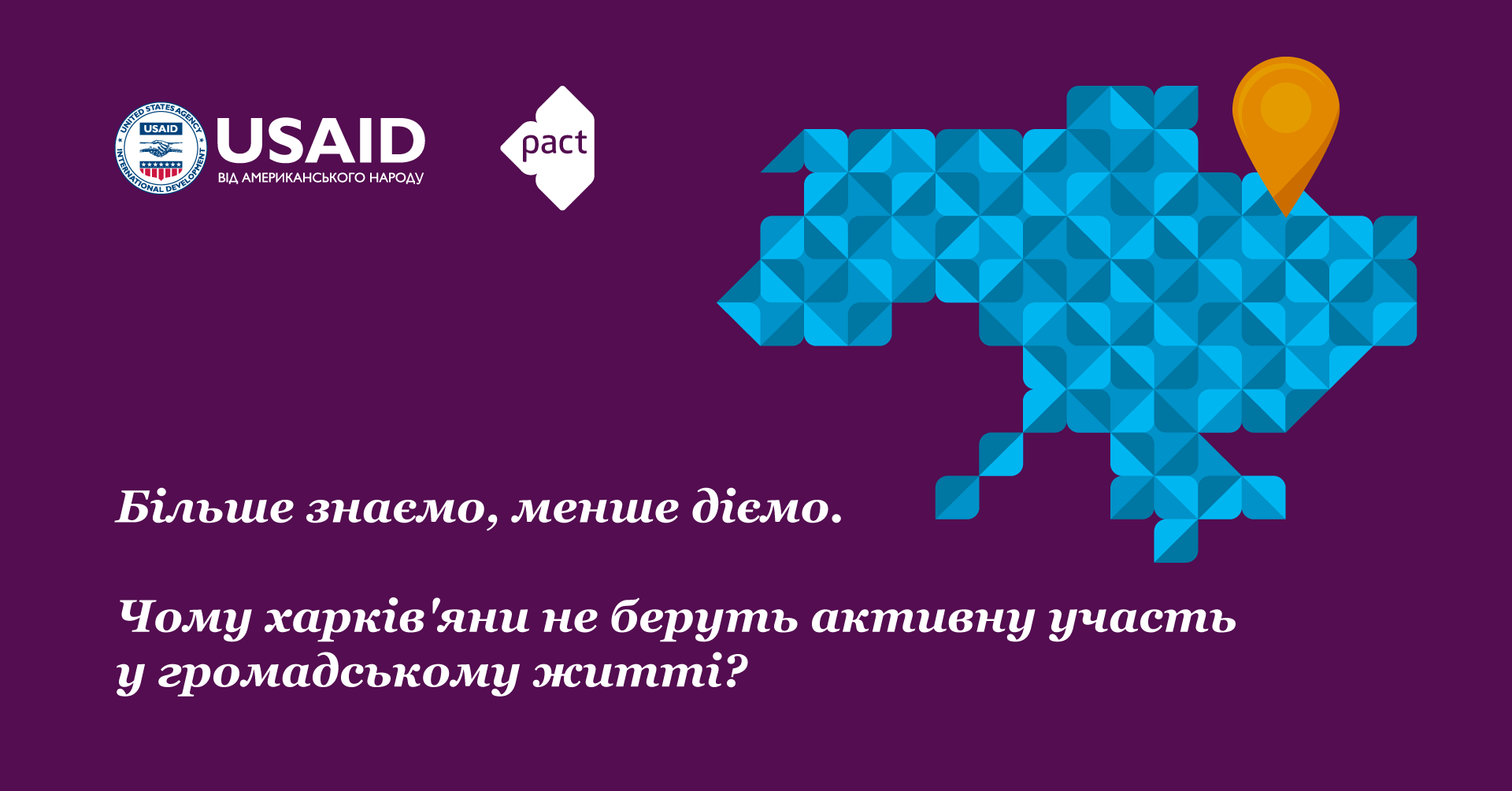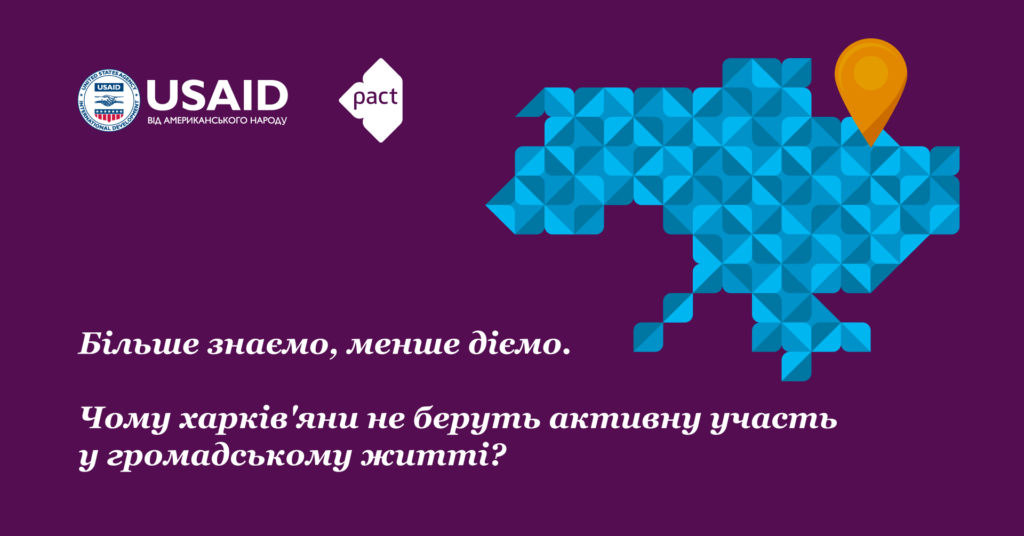 More Aware, Less Active. Why Don't Kharkiv Residents Take an Active Part in Public Life? Public Discussion
On April 27, USAID/ENGAGE invites everyone to join an online public discussion on the results of Civic Engagement Poll for Kharkiv region. During the event, you will learn about awareness of Kharkiv residents about civic initiatives and their engagement into them, and find out what values and expectations dominate the minds of citizens towards the state, society and one another. Also, participants will be able to address their questions to the invited speakers. Follow the link to find more details about the event.
****
Partner News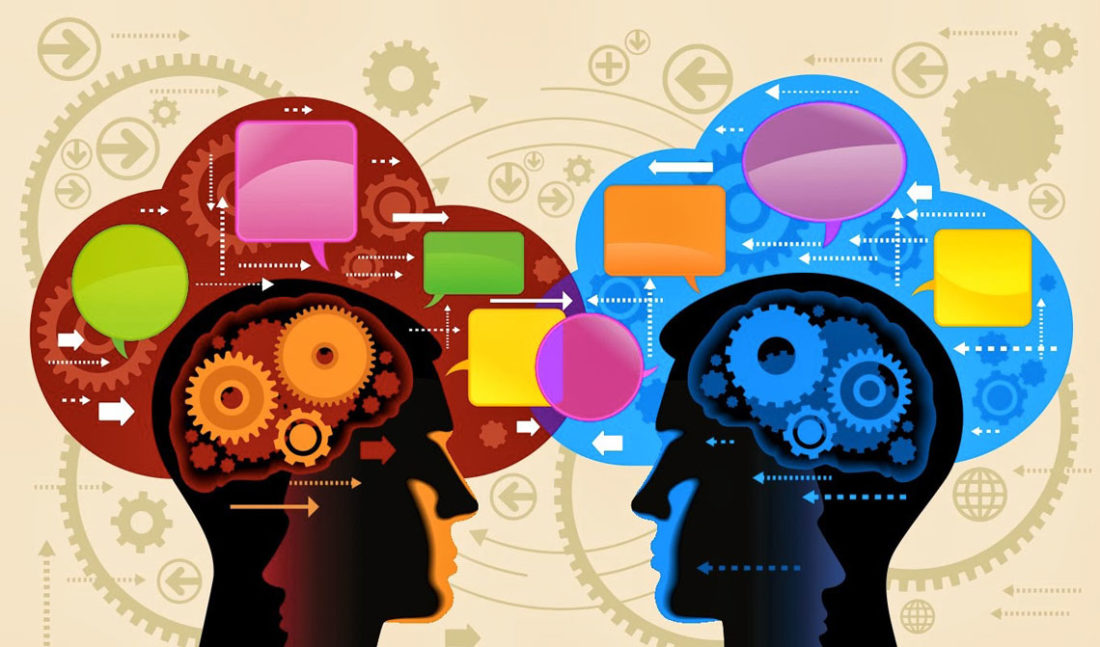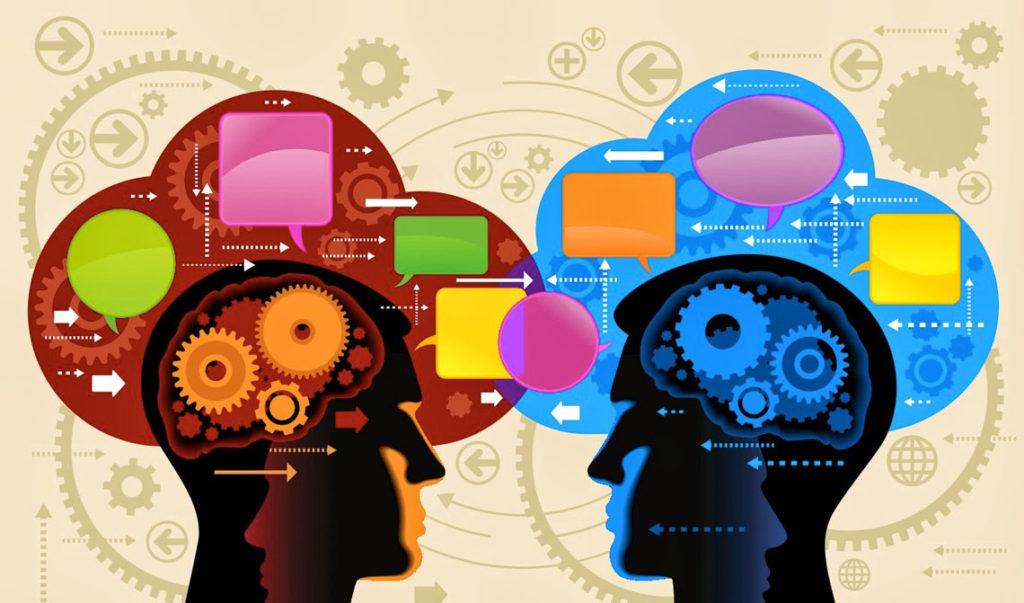 Final Public Discussion of the Draft Law on the Local Referendum
On April 19, prominent Ukrainian CSOs including our partner Center of Policy and Legal Reform held the fourth and the final public discussion on the Local Referendum draft law with regional experts and politicians. The discussions are aimed to promote an open inclusive dialogue with citizens, to raise their awareness of political reforms and to build a dialogue between citizens, political parties, stakeholders and experts.
****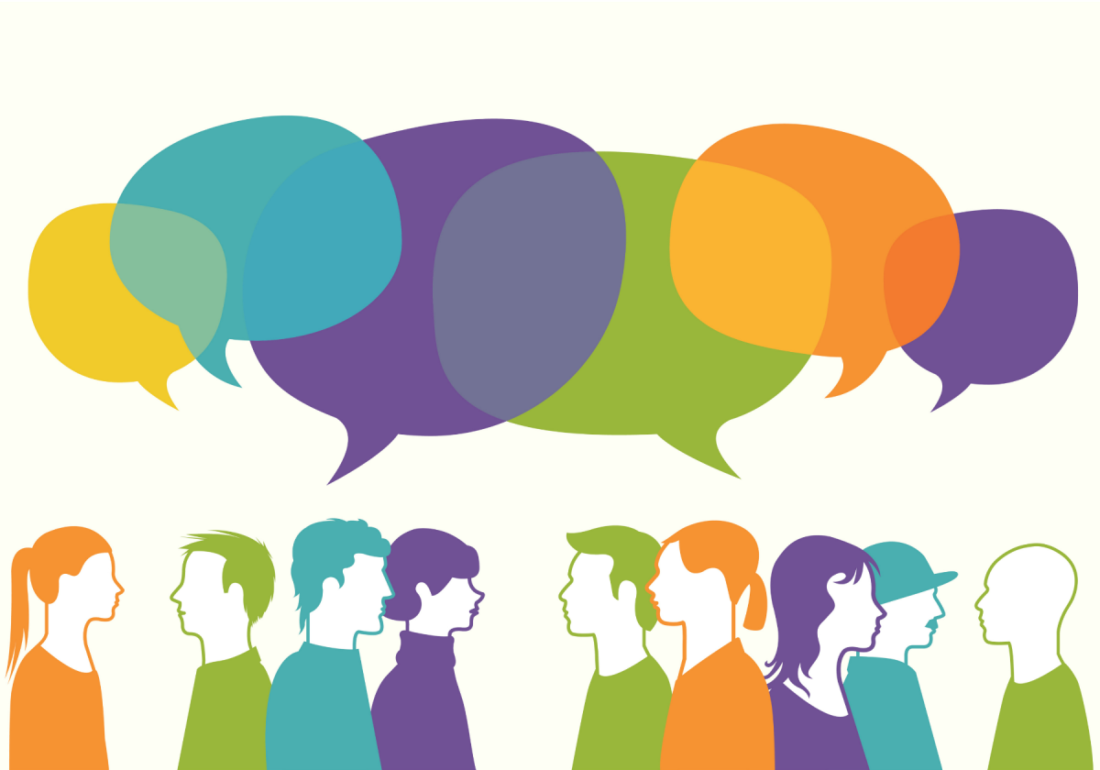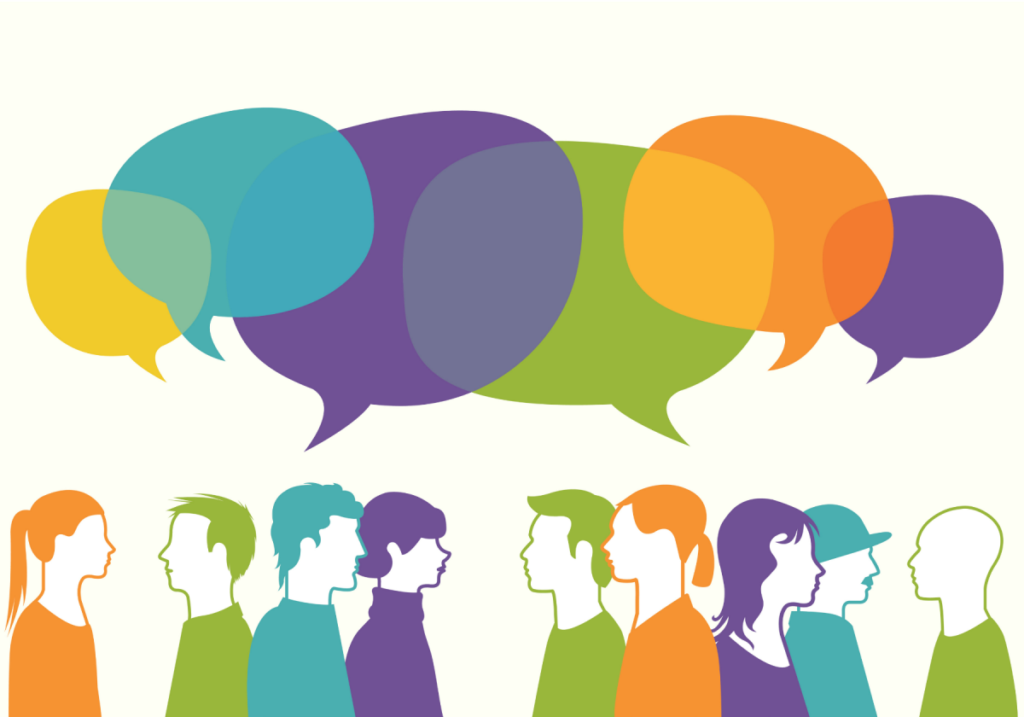 DIF Releases Second Video Lesson for Civil Society Development
On April 14, Democratic Initiatives Foundation released the second video lesson "Methods of analysis of public opinion polls". In this video, DIF analyst Serhii Shapovalov explains the importance of ability to analyze public opinion data using the analysis of the spread of pro-Russian sentiment in Ukraine as an example.
****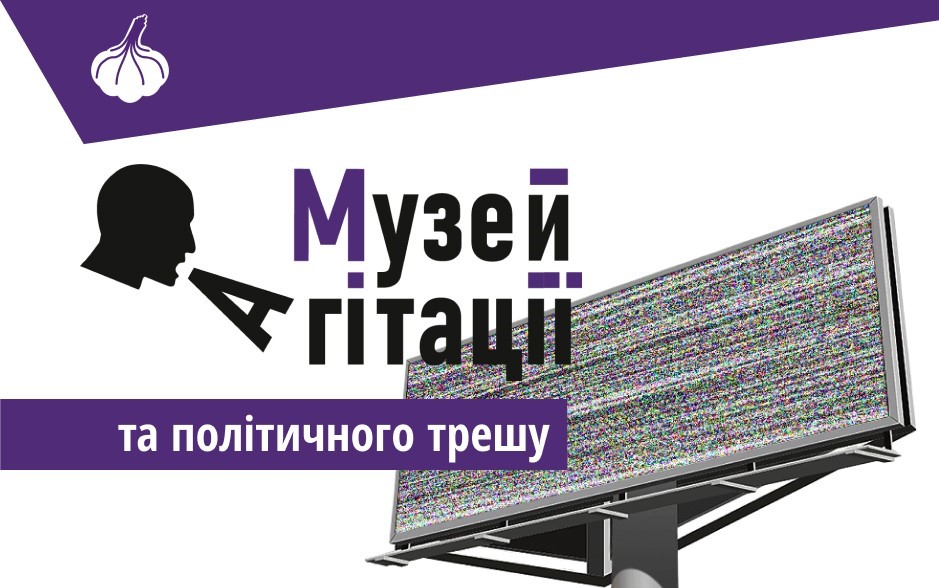 СHESNO Presents the First Online Museum of Agitation and Election Trash in Ukraine
On April 20, CHESNO Movement held an online presentation of the first online Museum of Agitation and Election Trash in Ukraine. The museum works online and already includes about 3,000 exhibits. Everyone can contribute by sending photos with examples of agitation to info@chesno.org.
****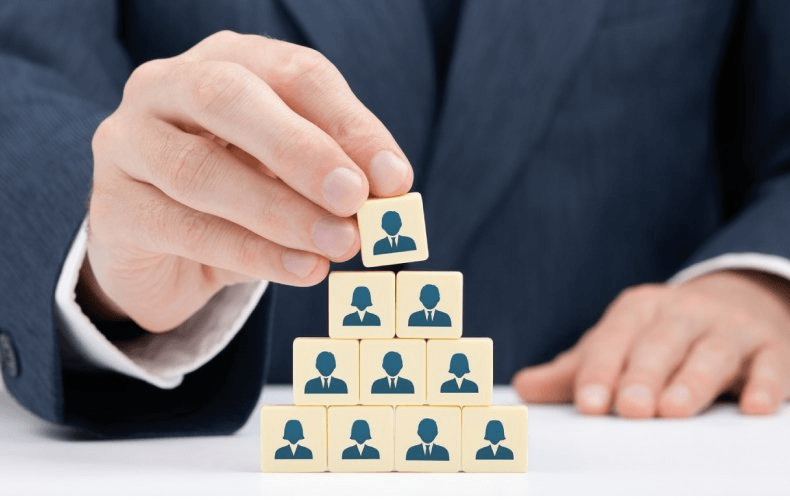 VoxUkraine Invites to Participate in the Conference "Modernization 2021: The Role of Institutions and Good Governance"
On April 27, VoxUkraine and GIZ invite active citizens to join a conference on public administration. During the online conference the speakers will focus on the problems of public administration reform, assessing the effectiveness of public funds, factors of strength and sustainability of public institutions, the role of involving citizens in the management of communities, regions and the state. Follow the link for more details.
****
Civil Society News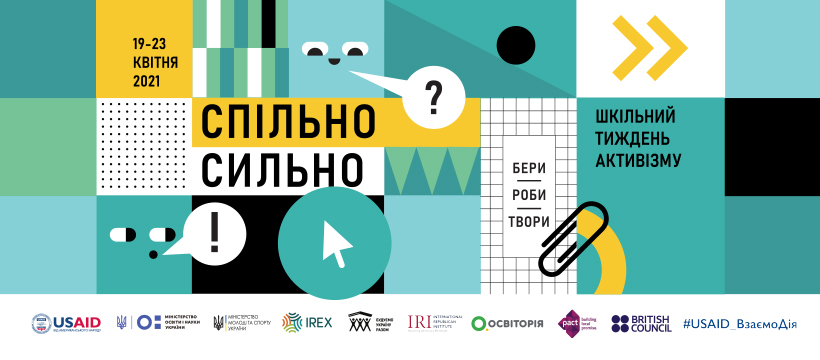 Jointly Strong: School Week of Activism
From April 19 to 23, the School Week of Activism will be held. It is an opportunity for teachers and students to analyze the strengths of their communities and those needed changes, generate ideas and solutions and implement them. Every day is an hour and a half of intense and interesting work that will contribute to the development communities and help students acquire new skills and practically apply them.
****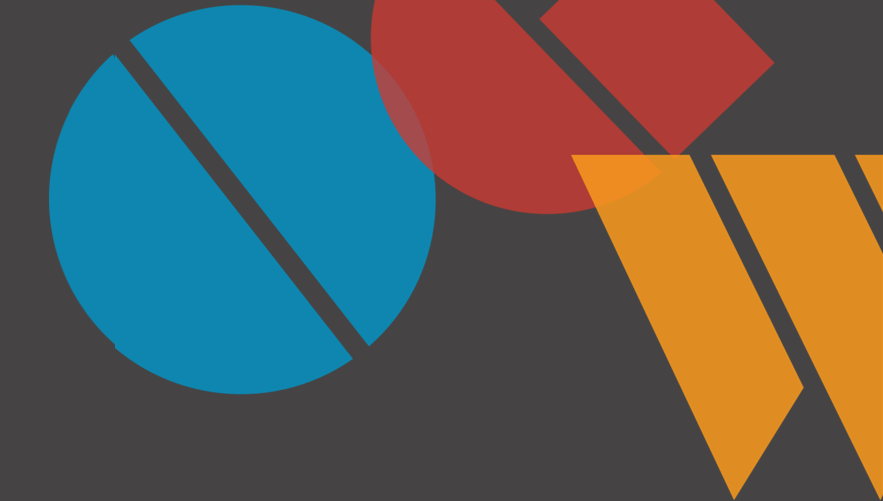 Open Government Week 2021
On May 17 – 21, 2021, Ukraine, as a member of Open Government Partnership, will held an Open Gov Week – a global call to action intended to promote democracy, foster inclusion and improve governance. It is an opportunity for representatives of CSOs, business, experts, citizens to learn more about the mechanisms and tools of openness, transparency and accountability of Ukrainian government, which were implemented or are planned to be launched under the Open Government Partnership Initiative.
****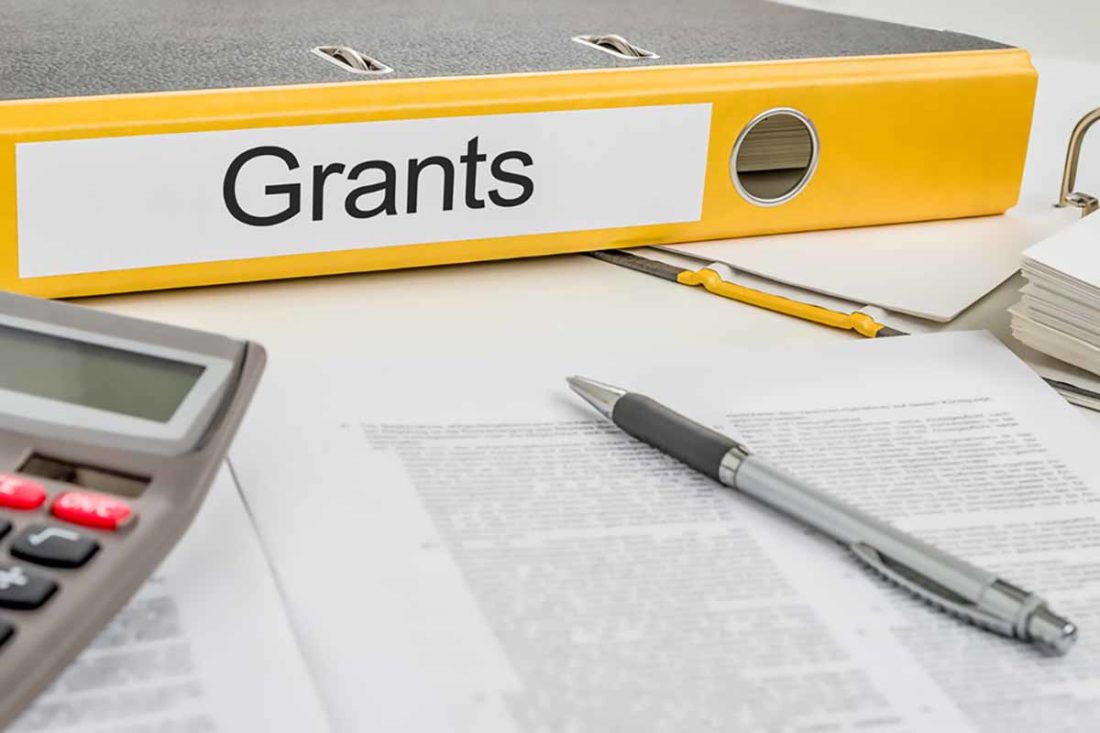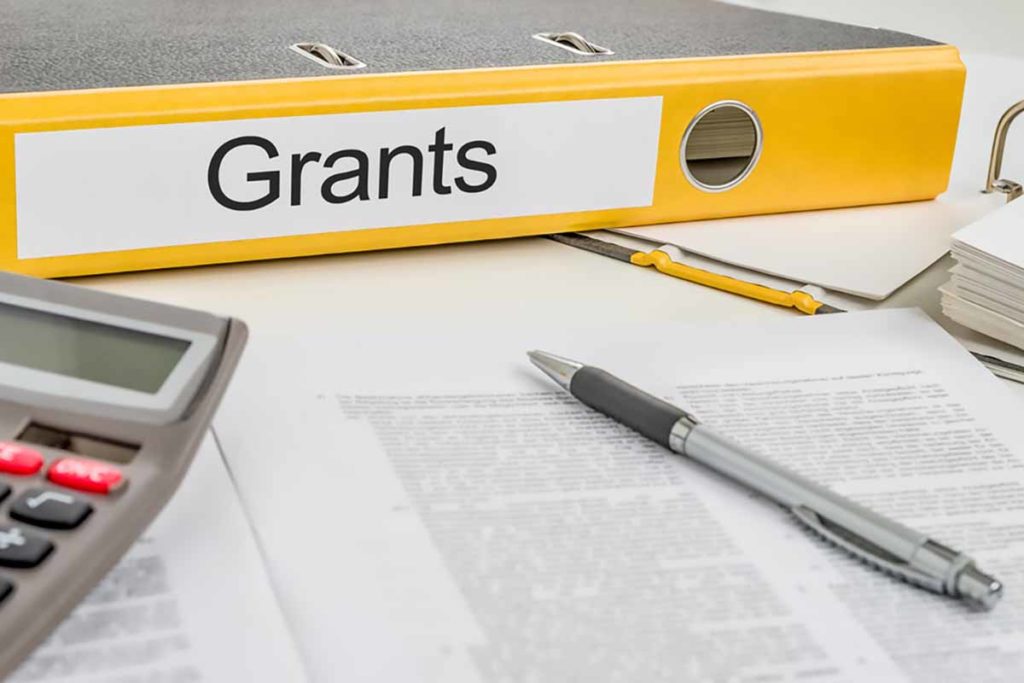 Grant Program to Support Anti-Corruption Civil Society Initiatives
Support to Anti-Corruption Champion Institutions (SACCI) Prоgram announces a grant competition to support civil society anti-corruption initiatives. The goal of the program is to mobilize society to fight corruption, develop analytical materials on raising awareness and values aimed at preventing corruption, promote coalitions to advocate for effective anti-corruption measures at the national and subnational levels. Application deadline is July 31, 2021.
****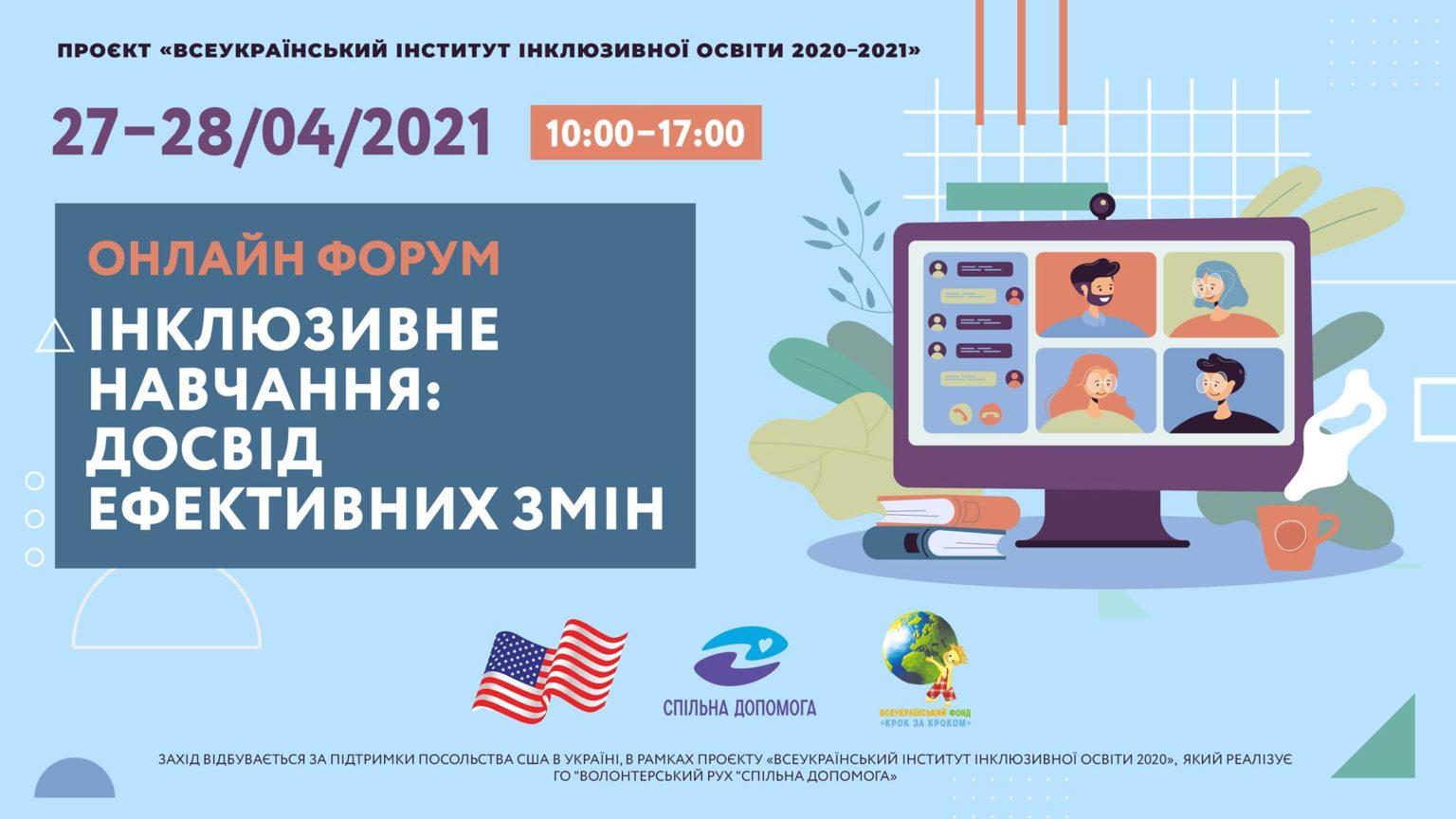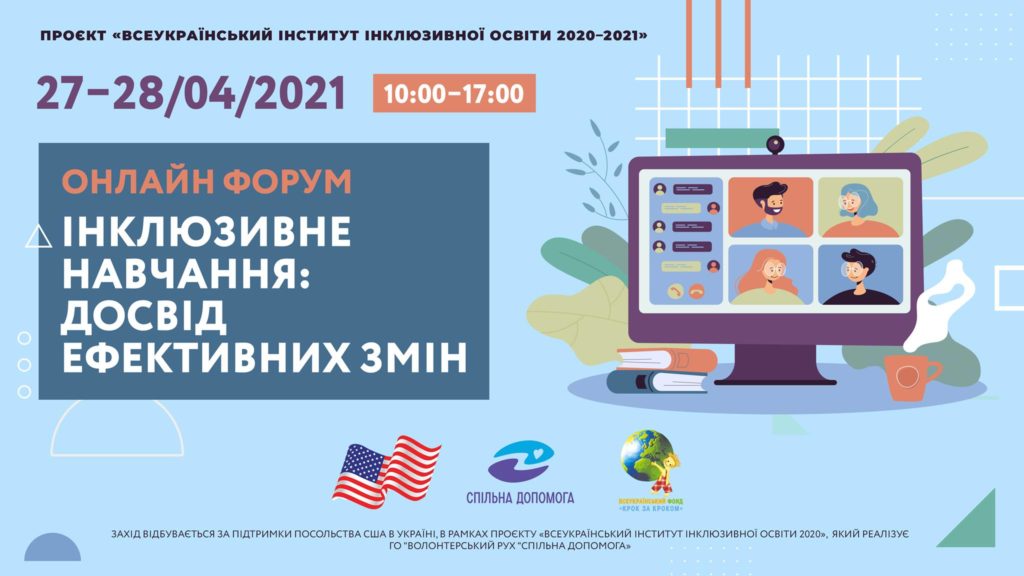 Online Forum "Inclusive Learning: The Experience of Effective Change"
On April 27-28, volunteer movement "Join Aid" invites teachers, experts, representatives of public organizations to join the online Forum "Inclusive learning: the experience of effective change". Invited speakers will discuss trends of modern changes in the education system and its inclusiveness; roles and challenges for teachers, parents, leaders; universal design in learning and how to achieve it. Registration deadline is April 20.
****