Across the world, citizens ability to physically participate in civic activism has been restricted due to the quarantine and social distancing measures. Because an active civil society is essential for a healthy democracy, in a new COVID-19 environment, the response of CSOs will be paramount to both ongoing efforts to serve the public and to assist new vulnerable populations.
This issue of Highlights looks at how CSOs plan to respond the new challenges and help civil society to stay alive after the quarantine. We will explore an online webinar that gathered CSOs to discuss their experience and lessons learned from responding to COVID-19. A new analytical piece provides the first response of the civil society sector and grassroots movement to crisis-related challenges underscore CSOs' critical role in maintaining the country's democratic course. And we share a series of interviews and new quotes of Ukraine's civil society leaders.
****
Our Analytics

A new USAID/ENGAGE analysis breaks down Ukraine's civil society response to COVID-19. "Civil Society Rises Again to Fight COVID-19" provides an in depth view into the volunteer and CSOs' response to COVID-19, describing the similarities and differences between the recent civic response and that during the Revolution of Dignity, along with relevant political commentary and three major lessons. The article underscores "civil society's critical role in maintaining the country's democratic course," and is full of examples of the ways in which many CSOs, including USAID/ENGAGE partners, have stepped out to fill gaps left by the government. Read more.
****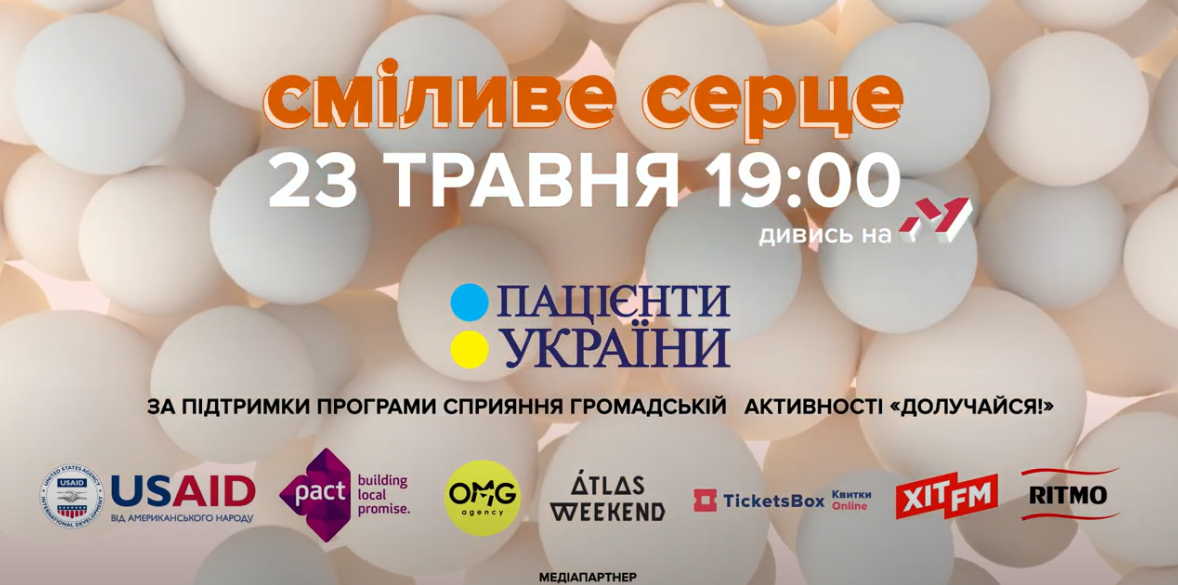 Join Us During the #BraveHeart Charity TV Concert
On May 23, USAID/ENGAGE, together with the All-Ukrainian Association of Music Events, will organize a televised concert in partnership with Atlas Weekend and the M1 TV channel titled, #СміливеCерце (#BraveHeart). Artists such as Boombox, Alina Pash, and Druha Rika will perform at the event. The event reminds us that they we can express gratitude towards doctors fighting the coronavirus epidemic. It could be done in many ways – from donating money to buy necessary protective means for doctors to showing personal responsibility by following quarantine regulations. During the event, the CSO "Patients of Ukraine" will be collecting donations to buy protective equipment for medics by setting up an SMS-donation system. The concert will be broadcasted on the M1 TV channel.
Don't miss – May 23 at 7PM on the M1!
****
Voice of Ukrainian Civil Society
Two months of quarantine passed rather quickly. Most CSOs and activists were able to adapt their programs and projects to the new conditions and new reality. But what will be happen with Ukrainian civil society after the quarantine? And most important – what will be the key challenges for our sector? We sought out to find the answers together with representatives of Ukrainian civil society.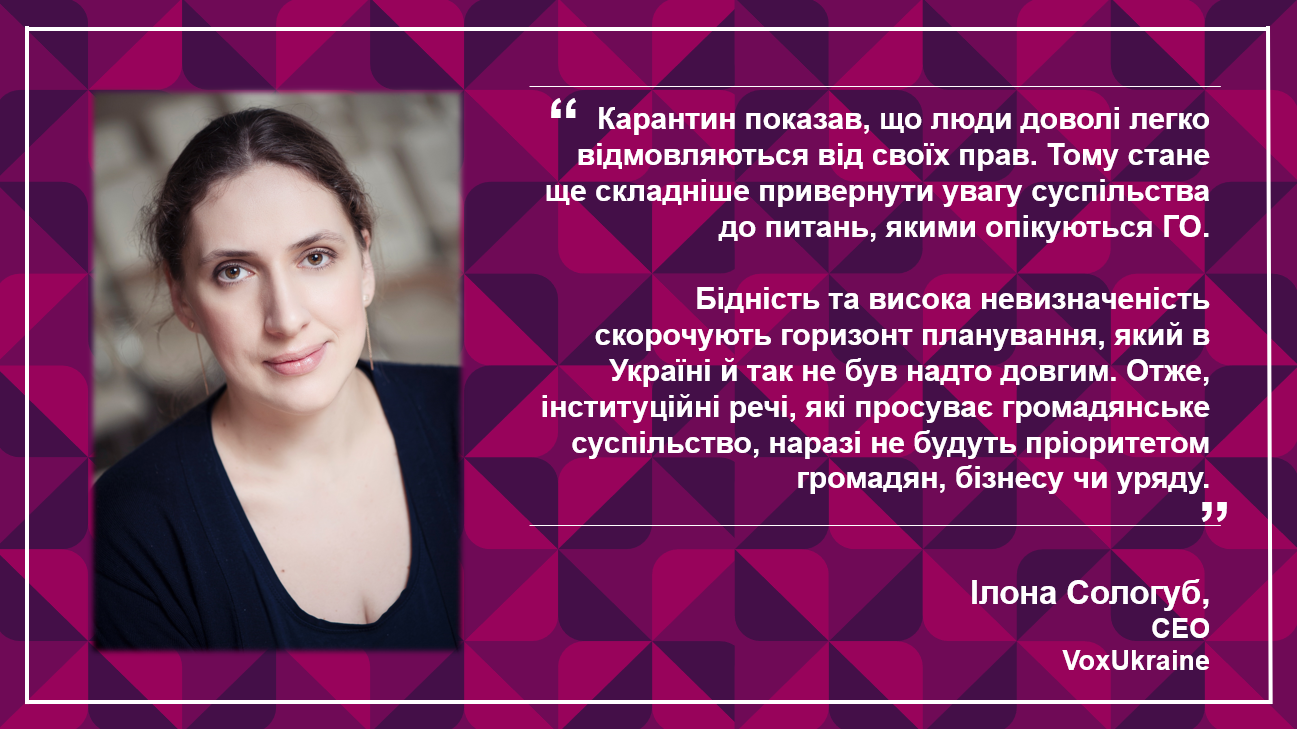 ****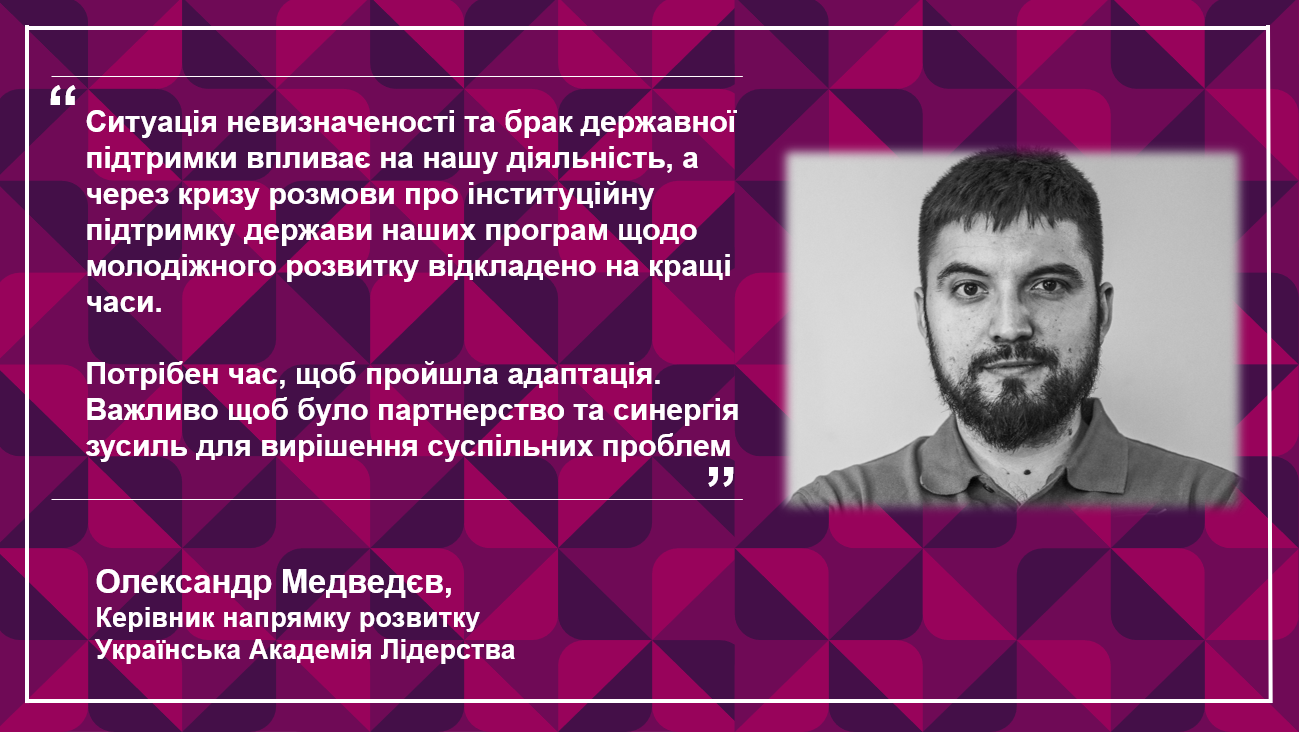 ****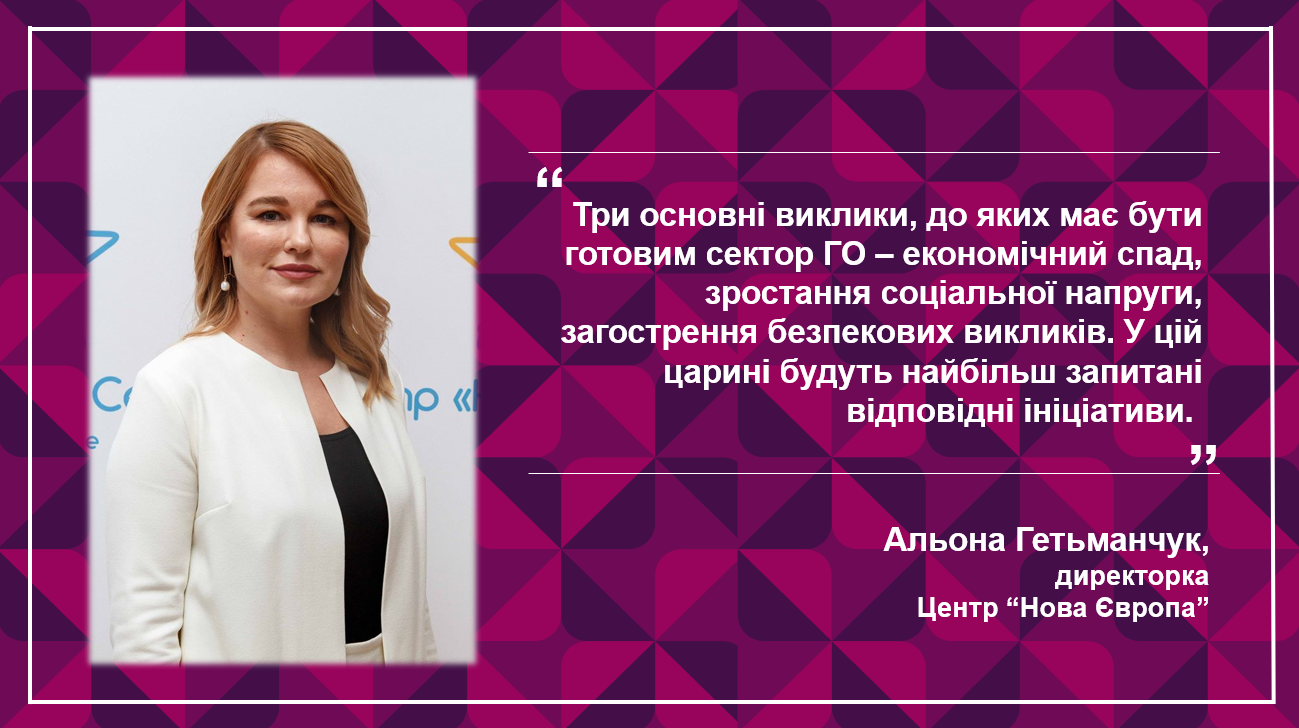 ****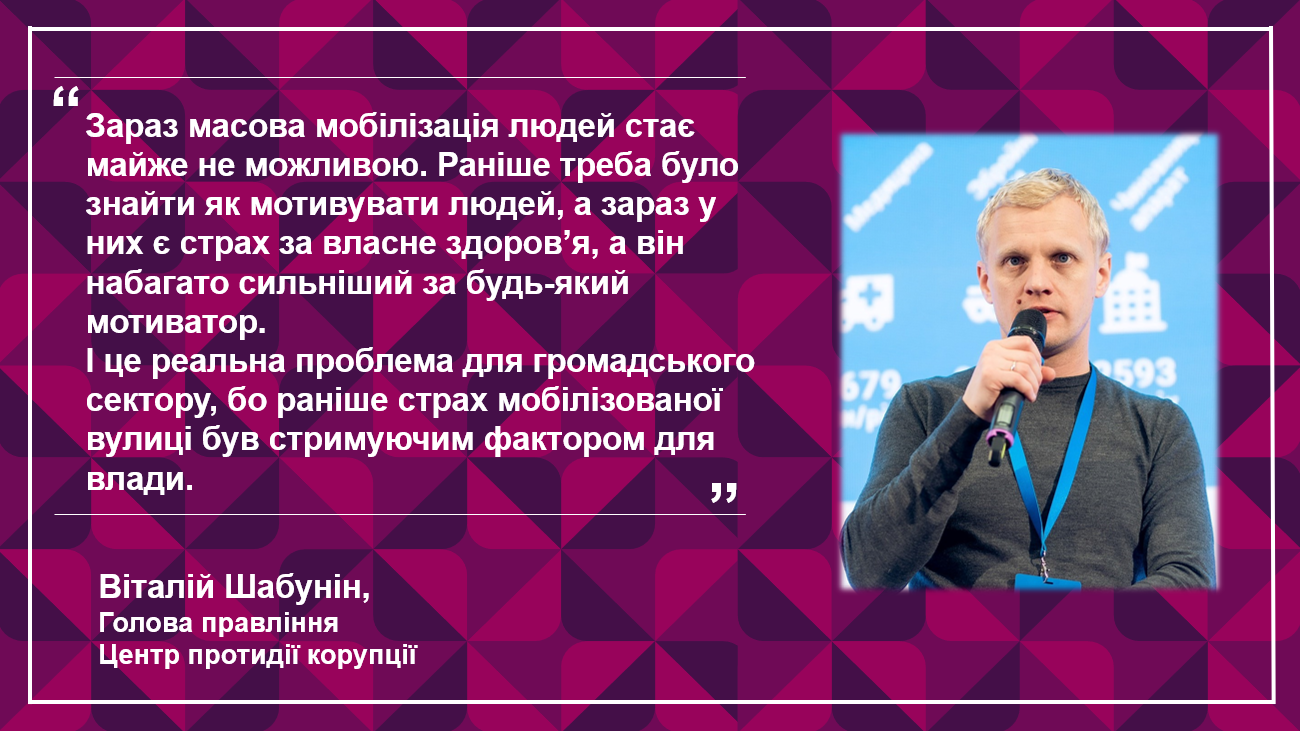 ****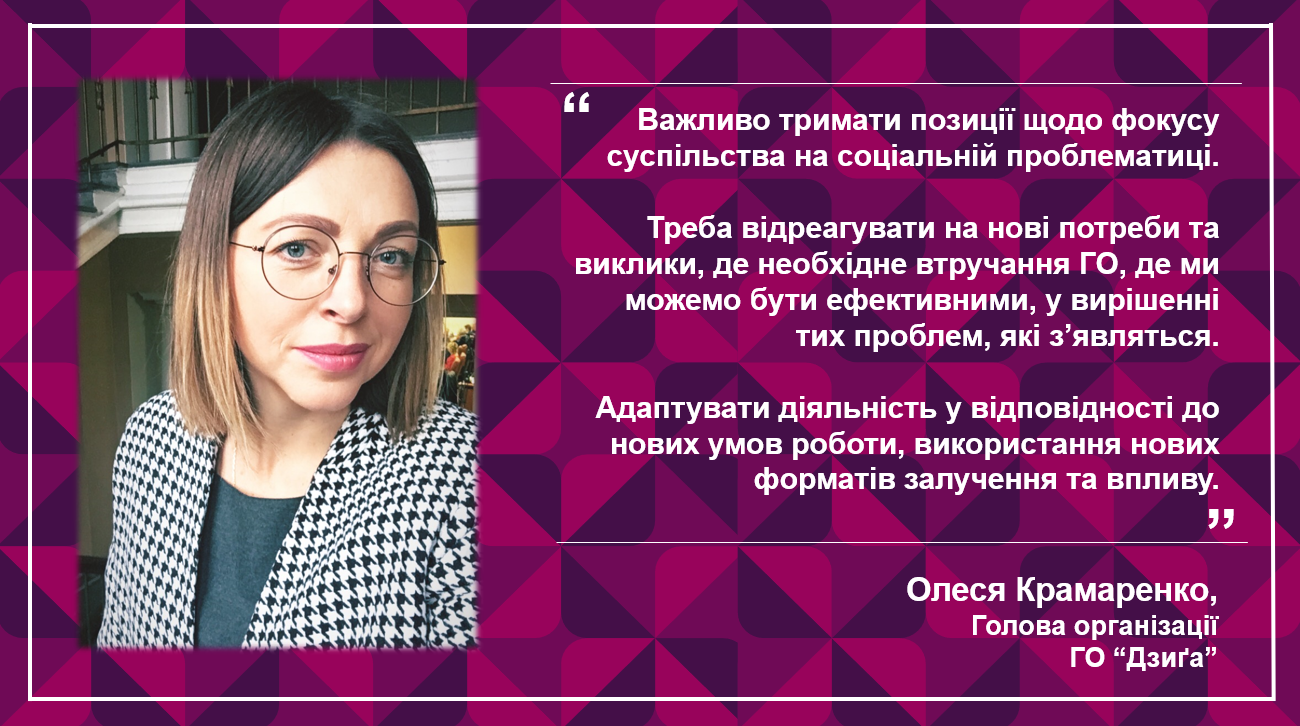 ****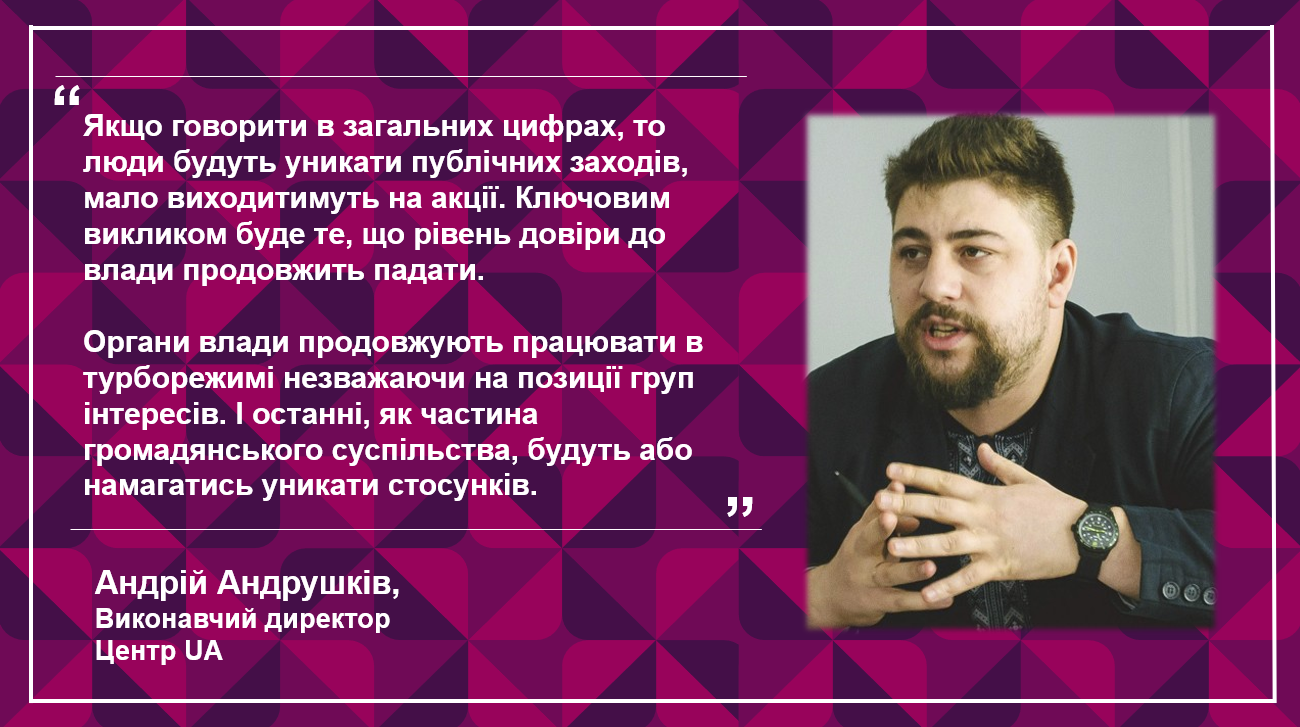 ****
Adapting to Сhange: Ukrainian and International Experience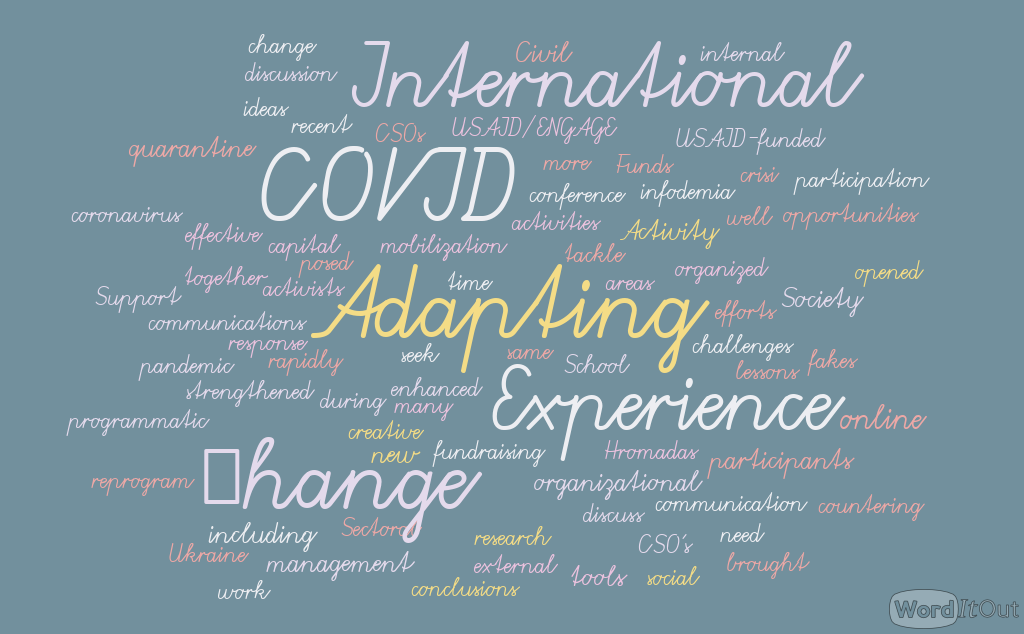 The pandemic posed many challenges to civil society activists, including the need to rapidly reprogram their activities to tackle COVID-19 and seek effective online tools for organizational management and communication. But at the same time, the coronavirus crisis has presented new opportunities for CSOs, such as: strengthened social capital, enhanced mobilization of efforts, and new creative ideas and areas of work including countering fake news and infodemia. These are the conclusions of the participants of the online conference "Adapting to Change: The Ukrainian and International Experience," organized by the USAID/ENGAGE activity with the participation of the School of Hromadas Funds and the USAID-funded Ukraine Civil Society Sectoral Support Activity. The online discussion brought together more than 80 participants to discuss recent research on CSOs' response to COVID-19 and quarantine lessons for external and internal communications, organizational and programmatic management, as well as tools for fundraising during quarantine.
****
What Are We Reading?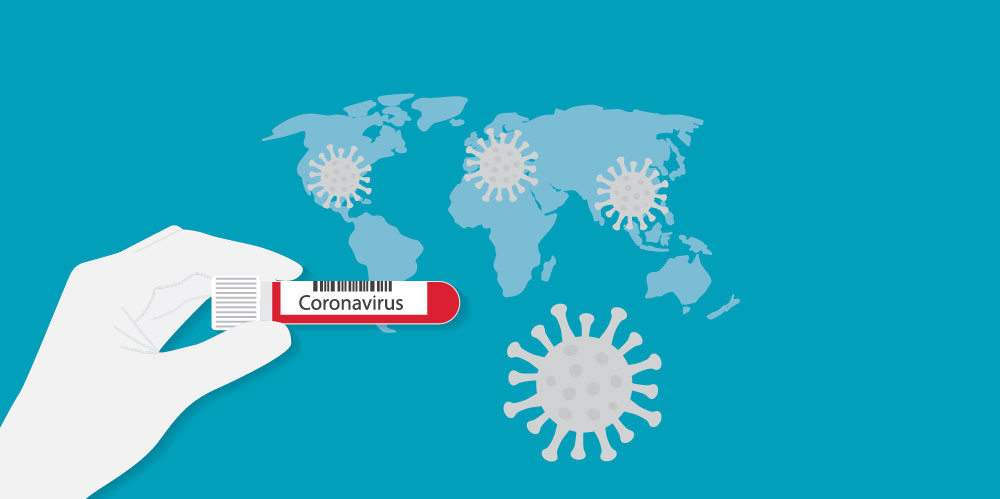 What will change for CSOs in the post-quarantine world? Lidiya Grigoreva, from the Office of the UN Director-General in Geneva, looks ahead in a short piece on Dianova, "How Will Covid-19 Affect the Role of NGOs?" According to the article, CSOs have a fundamental role to play at the local level, particularly with respect to economic and livelihood opportunities. Grigoreva notes that the pandemic may stand to further shrink the civic space and threaten civic participation, and she encourages all to be attentive to new difficulties civic actors could face in accessing decision-makers. As for the biggest issue of all, Grigoreva shares the concern of many Ukrainian CSOs in saying that "funding" is crucial. She points out that civic actors will need to diversify their business model and ally with partners. There is room for optimism too… there is a need for CSOs to help the most vulnerable populations, which can be viewed as an opportunity to further win the trust of the people. Read more.
Sign up here to receive USAID/ENGAGE Newsletter.