What do Ukrainians think about the world around and relations with others? What are their convictions and attitudes to life? In the recent wave of the Civic Engagement Poll, we asked the respondents a number of questions about their values and beliefs. We saw that despite a strong paternalistic stance, Ukrainians aspire for greater freedom and the rule of law. In this special issue of our newsletter, we picked several figures that give a glimpse on the sentiment of the Ukrainian people. Grab a cup of tea and engage in your weekly read.
****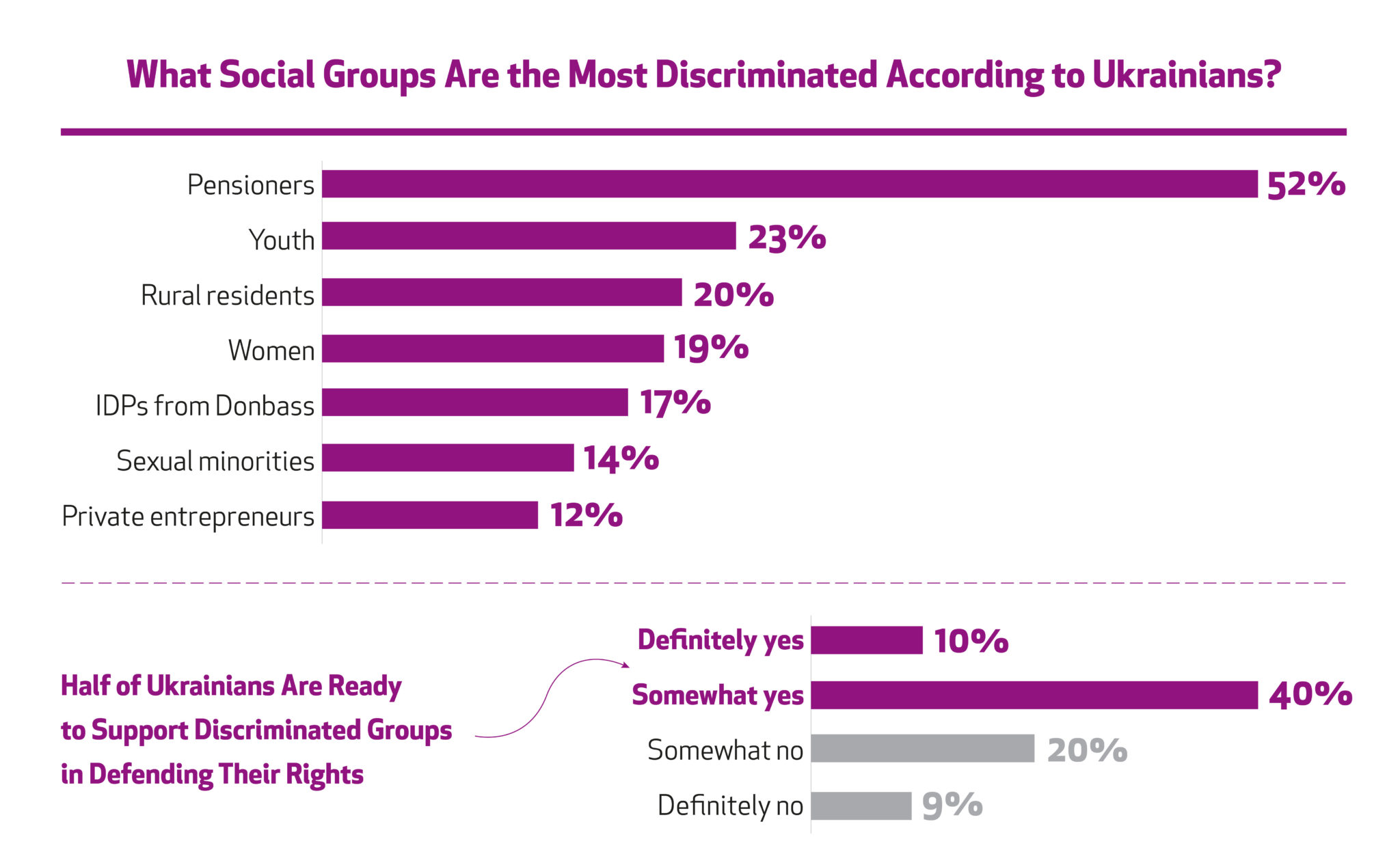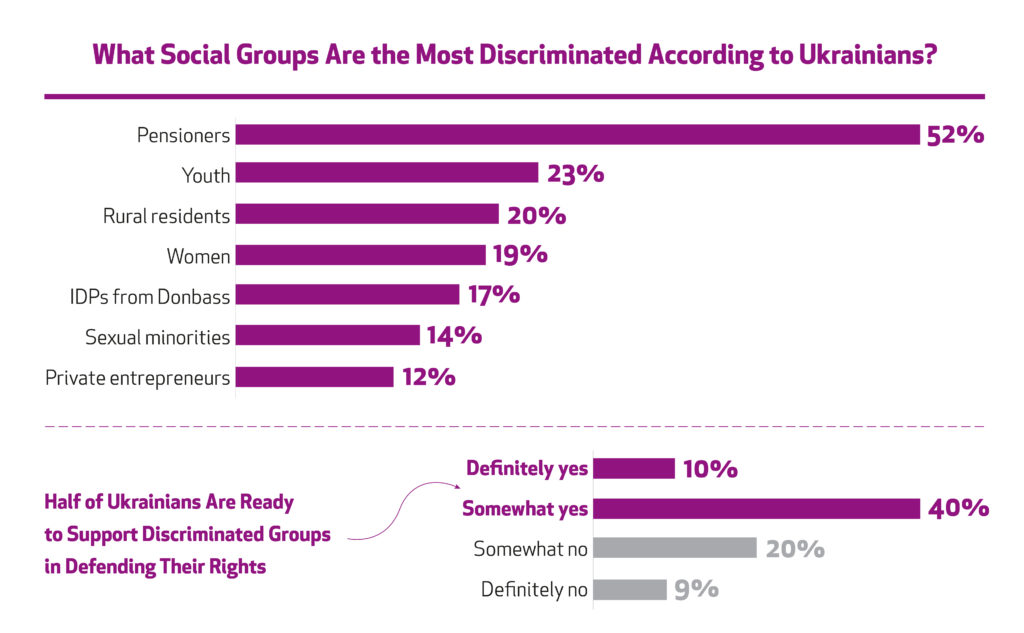 USAID/ENGAGE Civic Engagement Poll reiterated that Ukraine is not free from discrimination. Every year, thousands of Ukrainians face oppression of their rights because of social status, age or gender. This time, we tried to analyze who exactly is the most discriminated group and whether our citizens are willing to support them in defending their rights. According to the poll`s findings, the majority of respondents (52%) identify pensioners as the most discriminated group. Next come youth (23%), rural residents (20%), and women (19%). At the same time, half of respondents are ready to support discriminated groups in defending their rights. 10% answered strong yes, while 40% are somewhat ready.
****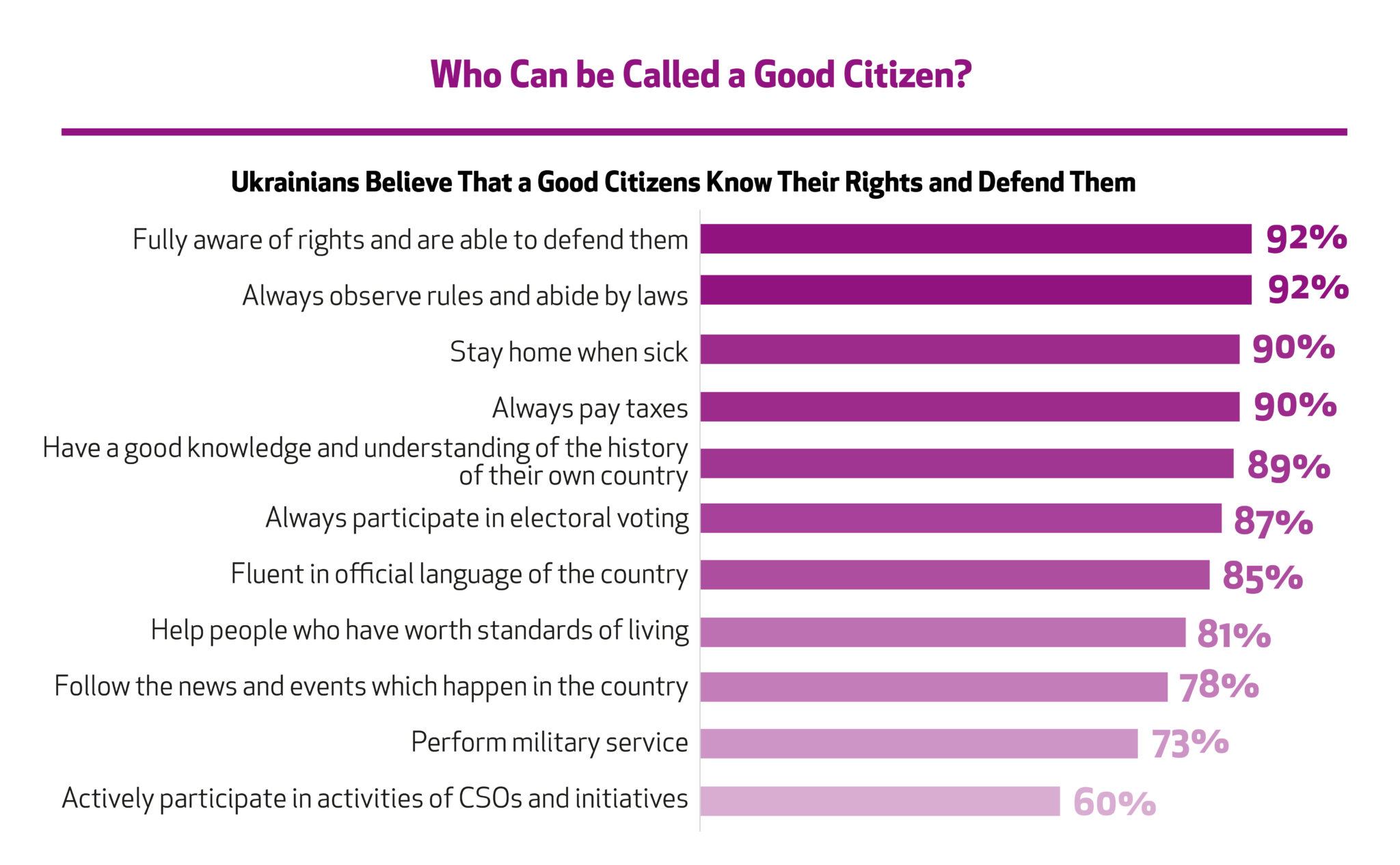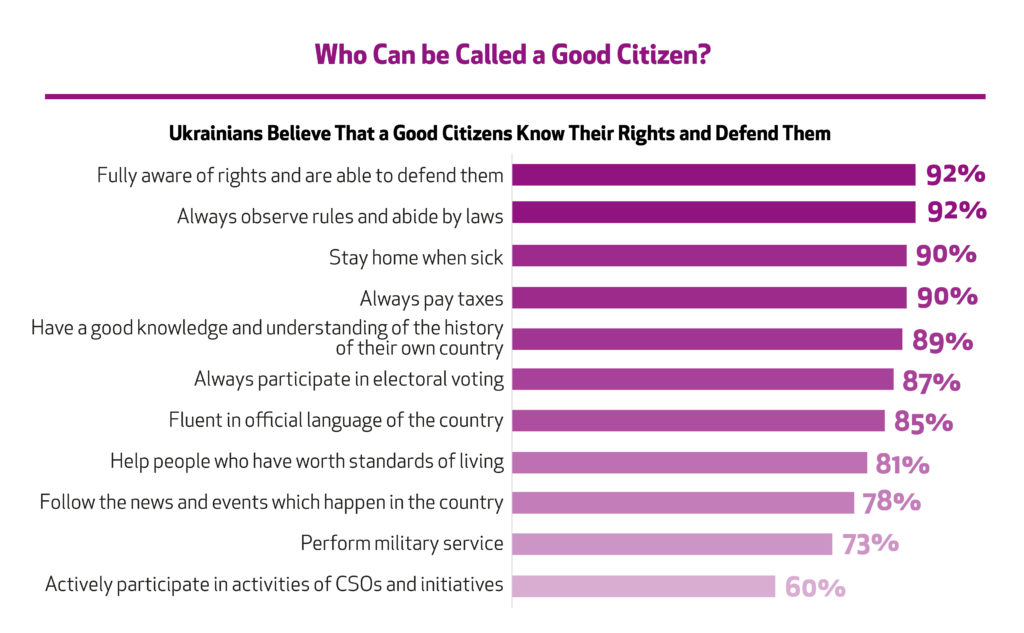 Let's turn on our imagination and try to imagine ideal citizens. Who are they? What behaviour is typical of them? This time, our poll has some answers to this question. We`ve asked Ukrainians to share their view and opinion on who can be called a good citizen. First of all, 92% of respondents answered that such a person is fully aware of rights, can defend them and always observes rules and abides laws. Next major requirement is that a good citizen stays home when sick (90%) and pays taxes (90%). Among other valuable qualities are a good knowledge and understanding of Ukrainian history (89%), participation in electoral voting (87%), and helping people who have worth standards of living (81%).
****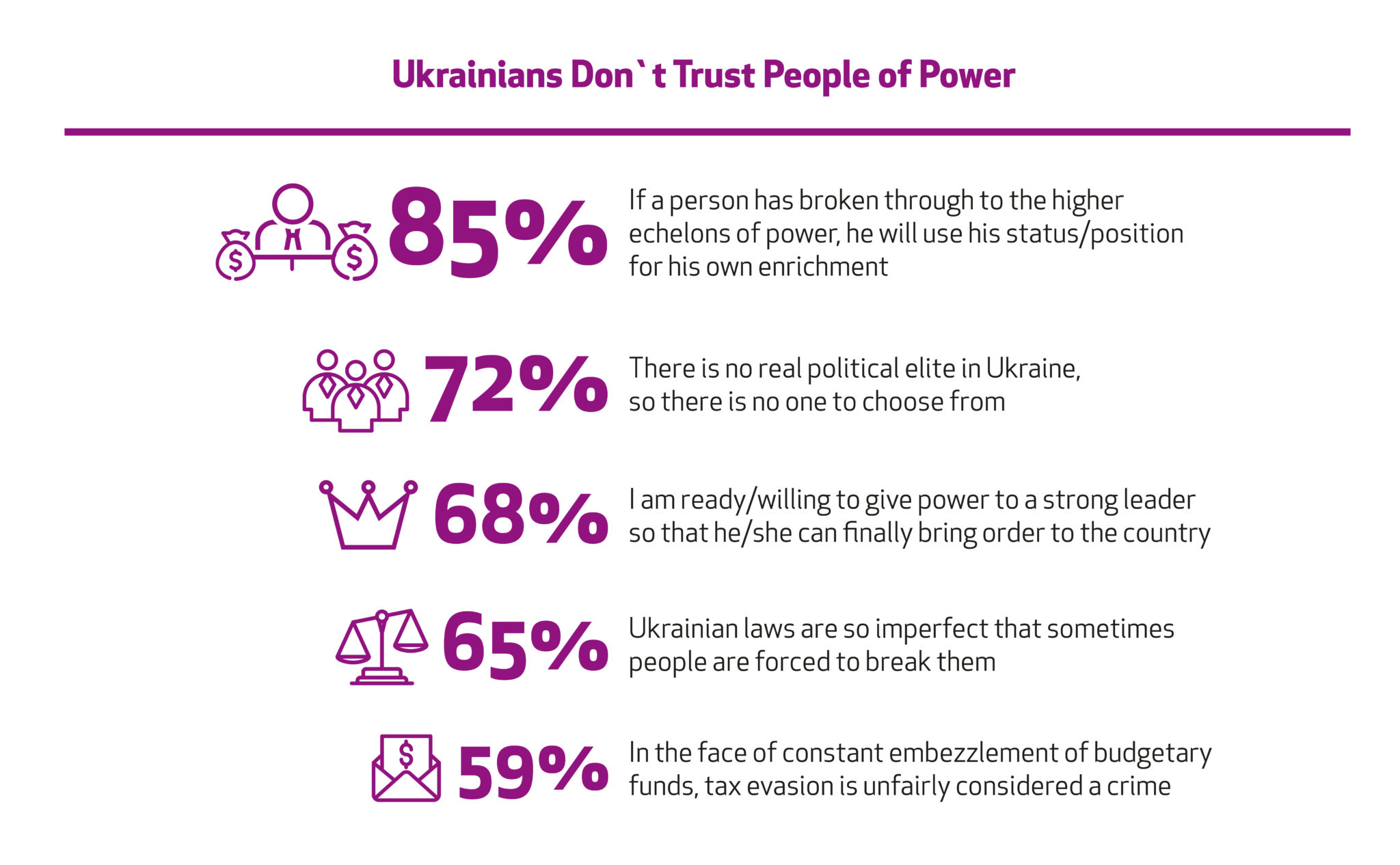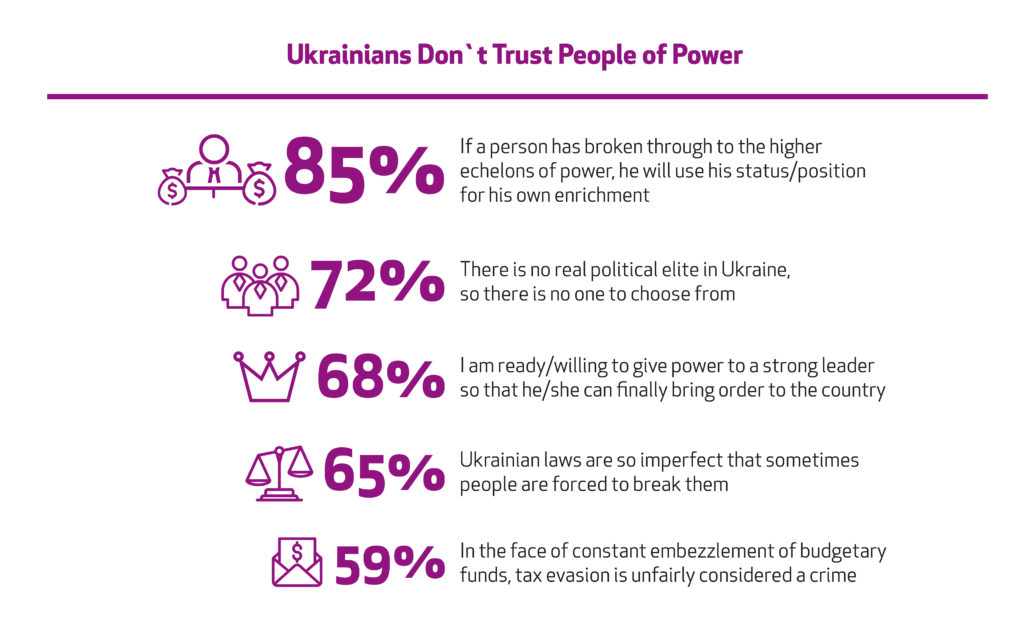 Ukrainians have a long history of distrust to the government and authorities. USAID/ENGAGE latest Civic Engagement Poll revealed that our citizens remain skeptical about people of power, political elites and hope for a strong leader. An absolute majority of respondents (85%) believe that people who break through to the higher echelons of power use their position for own enrichment. Another 72% share an opinion that there is no real political elite in Ukraine, while 65% answered that our laws are so imperfect that sometimes people are forced to break them. At the same time, 68% of respondents hope to see a strong leader who will finally bring order to the country.
****